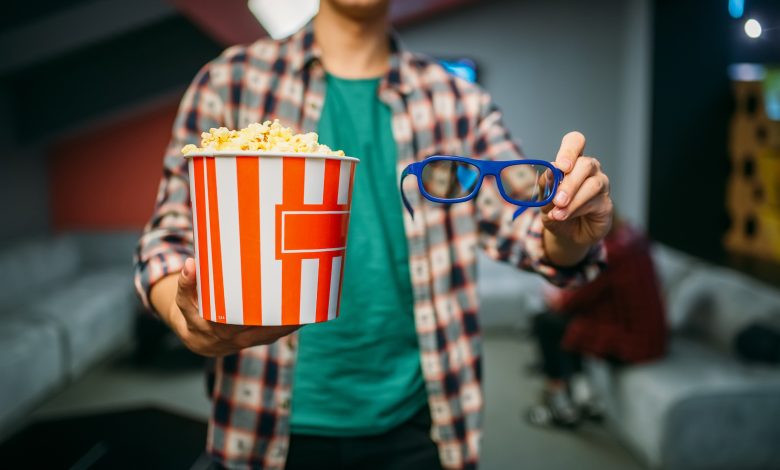 أقوى ١٠ أفلام لهذا الأسبوع .. تُعرض الآن في قطر
Dina Al Sabbagh – WGOQatar
Doha: Cinematic art and its affiliates, direction and acting, are one of the most popular types of art, and some call it the seventh art, referring to the art of using sound and image together in order to reconstruct events in a hierarchical manner. Cinema in Qatar is considered one of the most widespread arts due to its permanent renewal. As for the top 10 movies this week, they are:
MONSTER HUNTER
NIGHT CLERK
YOU'RE NOT ALONE
1BR
GHOSTS OF WAR
SURVIVE THE NIGHT
TARGET NUMBER ONE
EL SANDOK EL ASWAD
SUPERINTELLIGENCE
FATMAN
دينا الصباغ – WGOqatar
الدوحة: يعدّ الفن السينمائي وتوابعه من إخراج وتمثيل واحدا من أكثر أنواع الفن شعبية ويسميه البعض الفن السابع مشيرين بذلك لفن استخدام الصوت والصورة سوية من أجل إعادة بناء الأحداث بشكل تراتبي. وتعتبر السينما في قطر من أكثر الفنون المنتشرة لما تحتويه من تجدد دائم. 
وبالنسبة لأبرز ١٠ افلام لهذا الاسبوع هي:
MONSTER HUNTER
NIGHT CLERK
YOU'RE NOT ALONE
1BR
GHOSTS OF WAR
SURVIVE THE NIGHT
TARGET NUMBER ONE
EL SANDOK EL ASWAD
SUPERINTELLIGENCE
FATMAN