🛡Team Qatar
Sheikh Joaan Crowns Winners of QOC Multi Games – Challenge 2020
الشيخ جوعان يتوّج الفائزين في منافسات بطولة اللجنة الأولمبية القطرية لألعاب التحدي ٢٠٢٠
QNA
Doha: HE President of Qatar Olympic Committee (QOC ) Sheikh Joaan bin Hamad Al-Thani crowned the winners of the final day of the QOC Multi Games – Challenge 2020 at Doha Sports Park Lusail.
The winners were crowned in the presence of HE Secretary General of the QOC Jassim bin Rashid Al Buainain. Mikhailo Domashov and Kunsti Surya came first, and Jai Saghir and Faris Souissi came in second place, while the third went to Rashid Al Kuwari and Nathan Austin, fourth place to Kareem Mansour and Dawood Yaqub, the fifth to Sergey Taihsin and Serhiy Kravchenko and sixth to Walim Norti and Fadi Tariq Hassan.
For Qatari players, Khalid Al Hammadi and Fahad Al Mulla won the first place, Omar Al Hashimi and Abdulrahman Al Hashemi came second, and Khalifa Al Kubaisi and Omar Al Hajri were in third place.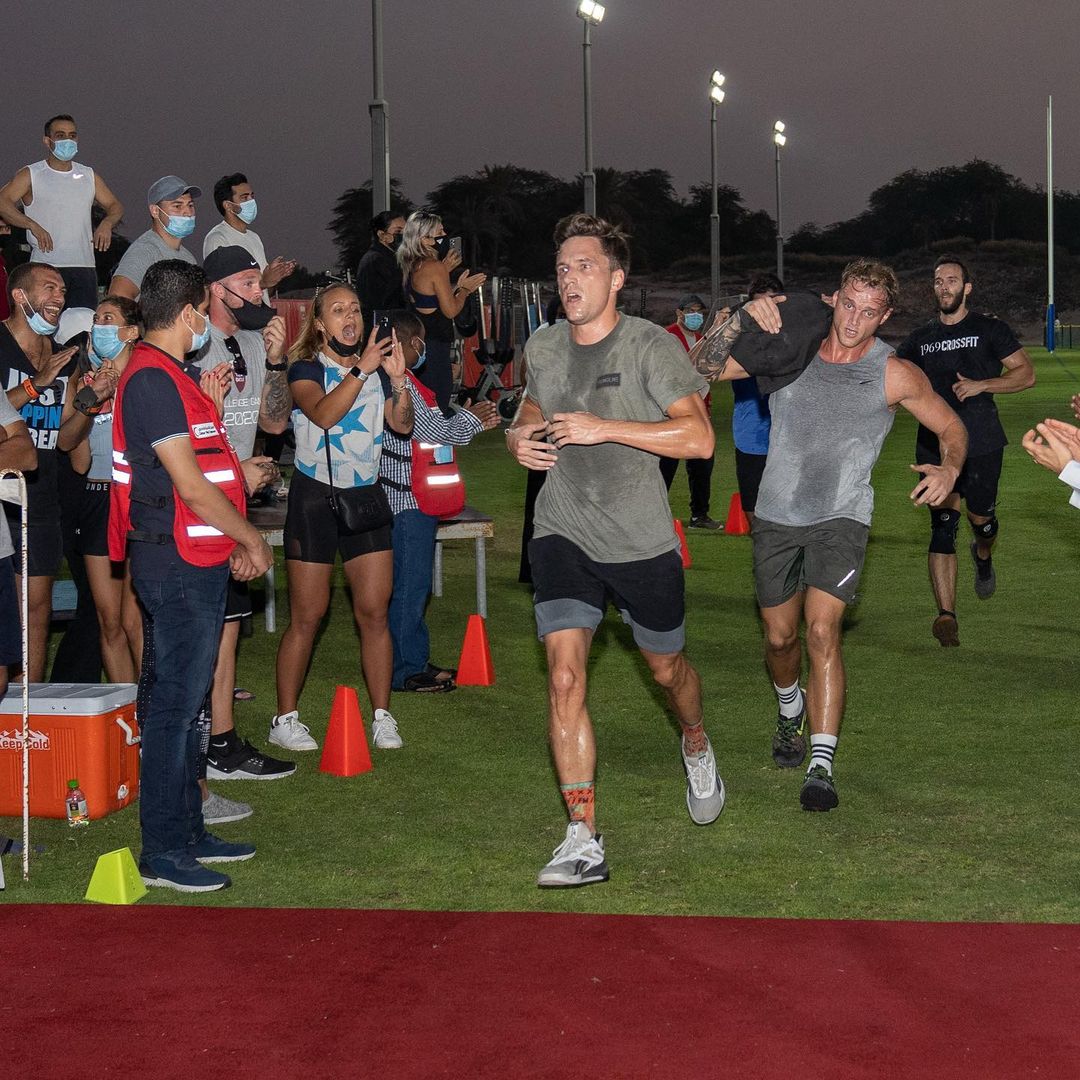 The two-day QOC Multi Games – Challenge 2020 was attended by 100 participants.

قنا
الدوحة: توّج سعادة الشيخ جوعان بن حمد آل ثاني رئيس اللجنة الأولمبية القطرية، اليوم، الفائزين بالمراكز الأولى في منافسات بطولة اللجنة الأولمبية القطرية لألعاب التحدي 2020 التي أقيمت في نادي سترونج بوكس بحديقة الدوحة الرياضية في لوسيل.
وجرى تتويج الفائزين بحضور سعادة السيد جاسم بن راشد البوعينين أمين عام اللجنة الأولمبية القطرية، حيث حلّ في المركز الأول ميخايلو دوماشوف وكونستي سيوريا، فيما حل في الثاني جاي صغير وفارس السويسي، أما الثالث فكان من نصيب راشد الكواري وناثان أوستن، وأخذ كريم منصور وداود يعقوب المركز الرابع، بينما ذهب الخامس إلى سيرجي تايهسين وسيرهي كرافشينكو، والسادس إلى وليم نورتي وفادي طارق حسن.
أما على مستوى اللاعبين القطريين، فقد حقق المركز الأول خالد الحمادي وفهد الملا، وحصل على الثاني عمر الهاشمي وعبدالرحمن الهاشمي، وحلّ في الثالث خليفة الكبيسي وعمر الهاجري.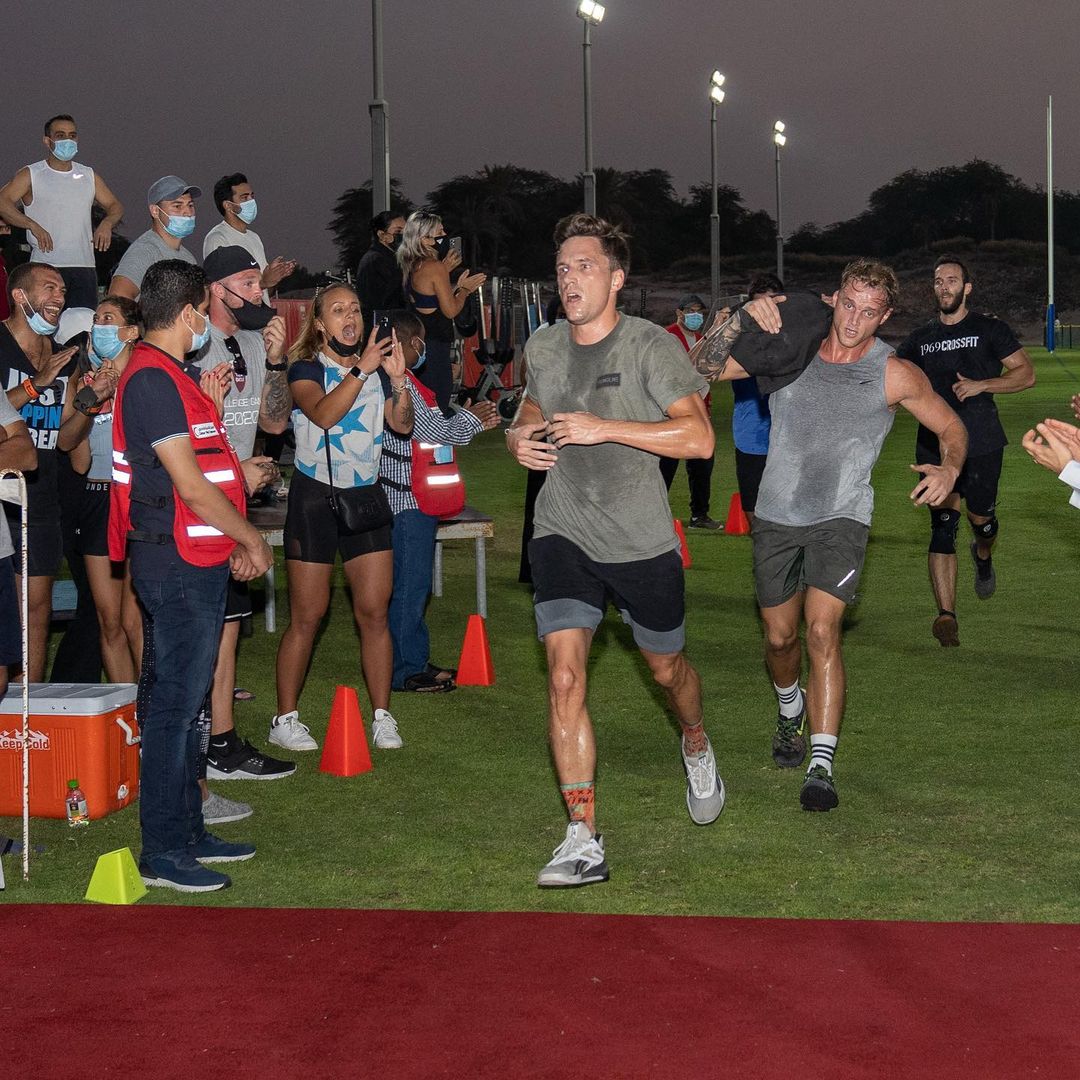 وأقيمت البطولة على مدى يومين بنظام فرق (زوجي رجال) بمشاركة 100 لاعب، تنافسوا في ألعاب رياضية متنوعة تعتمد على القوة والمرونة والتركيز وقوة التحمل.
وشهدت البطولة منافسات حماسية، واهتماما كبيرا من مختلف شرائح المجتمع، وسط أجواء احتفالية.