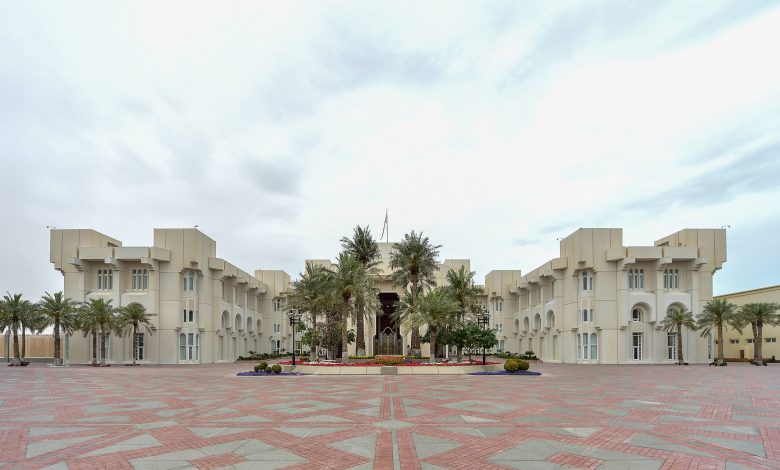 صاحب السمو يجري اتصالا بملك إسبانيا
QNA
Doha: HH the Amir Sheikh Tamim bin Hamad Al-Thani held Friday via telephone a conversation with HM King Felipe VI of Spain.
The call reviewed friendly bilateral relations and cooperation as well as the means to enhance them, in addition to discussing international efforts in the field of containing the Coronavirus (COVID-19) pandemic and the cooperation of the two countries in that regard.
The two sides agreed on continuing joint cooperation in the field of preparing for the World Cup 2022 that will be hosted by Qatar.
The call also dealt with the most prominent regional and international events.

قنا
الدوحة: أجرى حضرة صاحب السمو الشيخ تميم بن حمد آل ثاني، أمير البلاد المفدى، اتصالا هاتفيًا، مساء الأمس، مع جلالة الملك فيليب السادس ملك إسبانيا.
جرى خلال الاتصال استعراض علاقات الصداقة والتعاون بين البلدين وسبل دعمها وتطويرها، إضافة إلى مناقشة الجهود الدولية المبذولة في التصدي لجائحة فيروس كورونا المستجد /كوفيد-19/ وجهود البلدين وتعاونهما في هذا الشأن.
كما تم الاتفاق على مواصلة التعاون المشترك ضمن إطار التحضيرات لبطولة كأس العالم لكرة القدم التي تستضيفها قطر عام 2022.
جرى أيضا خلال الاتصال مناقشة أبرز القضايا الراهنة على الصعيدين الإقليمي والدولي.