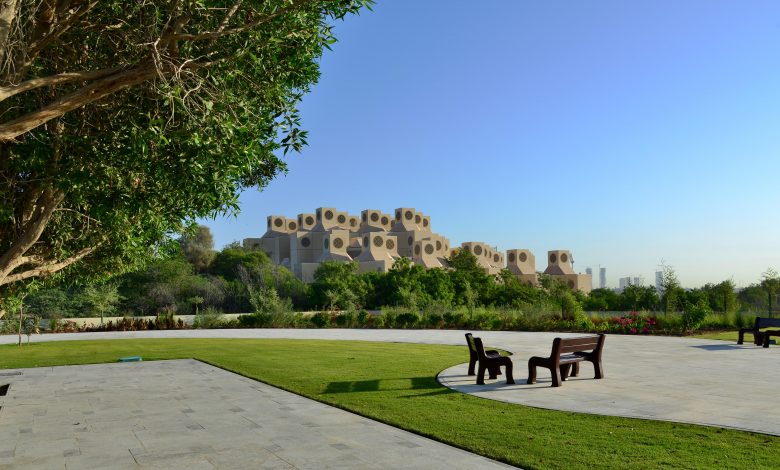 📚Education
QU Holds Fifth International Conference on English Language Teaching in November
جامعة قطر تعقد المؤتمر الدولي الخامس لتعليم اللغة الإنجليزية في نوفمبر المقبل
QNA
Doha: Qatar University (QU) holds the Fifth International Conference on English Language Teaching on Nov. 7 and 8, with the participation of experts and specialized researchers from 40 countries around the world, via videoconferencing.
The conference, titled "English Language Teaching and 21st Century Skills – Communicate, Collaborate, Create," will discuss ways to develop the curricula to enable students to achieve the knowledge achievement required to enhance their participation in supporting the process of development and building in their countries.
Director of QU's Foundation Program and Conference President Dr. Hezam Abdullah Al Awah said that this year's conference has received many research proposals from about 40 countries, and will host many international experts in the field of teaching English to non-native speakers.
He pointed out that the Foundation Program continues to have a successful partnership with the Ministry of Education and Higher Education, indicating that it agreed with the Ministry's Training and Professional Development Center to grant school teachers accredited training hours in exchange for their attendance and participation in the conference.
He stated that the conference will allow its audience to attend 85 discussion and training sessions in many and varied fields, including emotional intelligence, social learning, critical thinking, innovation in the field of teaching English to non-native speakers, self-learning, practical ideas in e-learning, learning through practical projects, educational management skills in virtual classes, evaluation, and online tests.
Dr. Al Awah expected more than a thousand people to attend the conference, via videoconferencing, according to the initial registration data, stressing the importance of the conference in this exceptional circumstance to gain experience to deal with the challenges facing the educational process. 

قنا
الدوحة: تعقد جامعة قطر، يومي 7 و8 نوفمبر المقبل، المؤتمر الدولي الخامس لتدريس اللغة الإنجليزية، بمشاركة خبراء وباحثين متخصصين من 40 دولة حول العالم، وذلك عبر تقنية الاتصال المرئي.
ويناقش مؤتمر هذه السنة تدريس اللغة الإنجليزية ومهارات القرن الحادي والعشرين التي يسعى التربويون لترسيخها في المناهج الدراسية لتمكين الطلبة من تحقيق التحصيل المعرفي المطلوب لتعزيز مشاركاتهم في دعم مسيرة التطور والبناء في بلدانهم.
وقال الدكتور حزام يحيى العوة، رئيس المؤتمر ومدير البرنامج التأسيسي بجامعة قطر، إن مؤتمر هذه السنة قد تلقى مقترحات بحثية عديدة من حوالي 40 دولة، كما سيستضيف عددا من الخبراء الدوليين في مجال تعليم اللغة الإنجليزية لغير الناطقين بها.
وأشار إلى أن البرنامج التأسيسي يواصل تحقيق الشراكة مع وزارة التعليم والتعليم العالي بالدولة، مبينا أنه تم الاتفاق مع مركز التدريب والتطوير المهني بالوزارة على منح معلمي المدارس ساعات تدريبية معتمدة لقاء حضورهم ومشاركاتهم في المؤتمر.
وأفاد بأن المؤتمر سيتيح لجمهوره حضور 85 جلسة نقاشية وتدريبية في مجالات عديدة ومتنوعة، منها الذكاء العاطفي، والتعلم الاجتماعي والتفكير الناقد والابتكار في مجال تدريس اللغة الإنجليزية للناطقين بغيرها والتعلم الذاتي والأفكار العملية في التعليم الإلكتروني والتعلم من خلال المشاريع العملية ومهارات الإدارة التربوية في الصفوف الافتراضية والتقييم والاختبارات الإلكترونية.
وتوقع الدكتور العوة حضور أكثر من ألف شخص للمؤتمر، عبر تقنية الاتصال المرئي، وذلك بحسب المعطيات الأولية للتسجيل، مؤكدا أهمية المؤتمر في هذا الظرف الاستثنائي لاكتساب خبرات للتعامل مع التحديات التي تواجه العملية التعليمية.