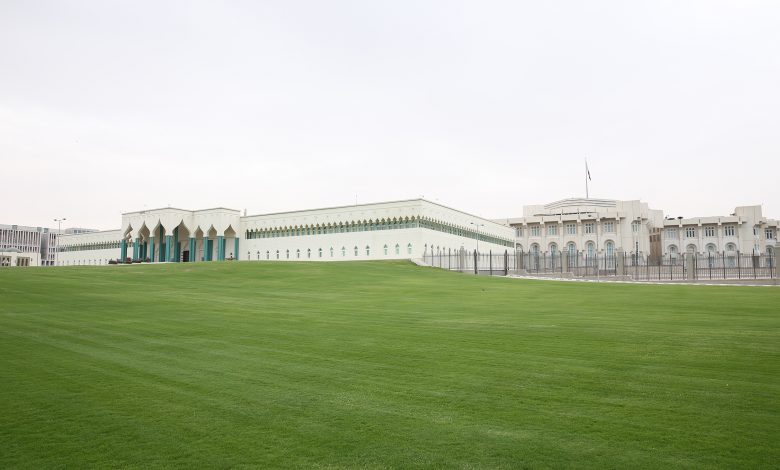 👮‍♂️ Government
Qatar approves change in summer working hours in open workplaces
قطر توافق على تغيير ساعات العمل في الصيف في أماكن العمل المفتوحة
QNA / The Peninsula Online
Doha: Qatar Cabinet today approved a ministerial decision by the Ministry of Administrative Development, Labor and Social Affairs to extend the prohibited time in open workplaces during summer. 
The Prime Minister and Minister of Interior HE Sheikh Khalid bin Khalifa bin Abdulaziz Al-Thani chaired the Cabinet's regular meeting today held at the Amiri Diwan.
Cabinet approved the decision to limit working hours for jobs performed under the sun or in open workplaces from June 1 to September 15 annually and prohibit work from 10 am to 3:30 pm.
Every year the Labour Ministry announces special working hours in open workplaces during summer, which was valid till August 31 and prohibits work between 11:30 am to 3pm.
With the new change workers will get an additional 2 hours away from the scorching sun and this will positively benefit many people who work in open workplace.
Cabinet approved MDLSA ministerial decision to replace Resolution no. 16 for the year 2007 of the Minister of Civil Service Affairs and Housing.
The project has been prepared with the aim of tightening control over the requirements and specifications of health and safety at work in open spaces for those who are exposed to high temperatures that can cause heat and health stress.
Source: thepeninsulaqatar

قنا/ البينينسولا – ترجمة WGOQatar
الدوحة: وافق مجلس الوزراء القطري اليوم على قرار وزاري من وزارة التنمية الإدارية والعمل والشؤون الاجتماعية لتمديد الوقت المحظور في أماكن العمل المفتوحة خلال فصل الصيف.
رأس معالي الشيخ خالد بن خليفة بن عبد العزيز آل ثاني رئيس مجلس الوزراء ووزير الداخلية، الاجتماع العادي لمجلس الوزراء اليوم، الذي عقد في الديوان الأميري.
وافق مجلس الوزراء على قرار تحديد ساعات العمل للوظائف التي تؤدى تحت الشمس أو في أماكن العمل المفتوحة من 1 يونيو/تموز إلى 15 سبتمبر/أيلول سنويًا، وحظر العمل من الساعة 10 صباحًا حتى 3:30 مساءً.
تعلن وزارة العمل كل عام عن ساعات عمل خاصة في أماكن العمل المفتوحة خلال فصل الصيف، والتي كانت سارية حتى 31 أغسطس/آب وتحظر العمل بين الساعة 11:30 صباحًا حتى 3 مساءً.
مع التغيير الجديد، سيحصل العمال على ساعتين إضافيتين بعيدًا عن أشعة الشمس الحارقة وهذا سيفيد بشكل إيجابي العديد من الأشخاص الذين يعملون في مكان عمل مفتوح.
وافق مجلس الوزراء على القرار الوزاري ليحل محل القرار رقم. قرار وزير شؤون الخدمة المدنية والإسكان رقم 16 لسنة 2007.
تم إعداد المشروع بهدف إحكام الرقابة على اشتراطات ومواصفات الصحة والسلامة في العمل في الأماكن المفتوحة لمن يتعرضون لدرجات حرارة عالية يمكن أن تسبب ضغوطًا حرارية وصحية.