👮‍♂️ Government
Chief of Staff Participates in Closing Activities of Steel Storm 2020 Exercise in Italy
رئيس الأركان يشارك في فعاليات ختام تمرين ستيل ستورم – ٢٠٢٠ في إيطاليا
QNA
La Spezia (Italy):  HE Chief of Staff of Qatari Armed Forces Lieutenant General (Pilot) Ghanem bin Shaheen Al Ghanem participated on Saturday in the closing activities of the Steel Storm 2020 joint exercise between the Qatari and Italian armed forces, which was held in La Spezia, Italy, in the presence of HE Italian Chief of Defense Lieutenant General (Air Force) Enzo Vecciarelli.
The exercise was attended by forces of the Italian Pinerolo Brigade of the 7th infantry division, reconnaissance units, tanks, mortars, snipers and infantry of the Qatari Amiri Land Forces, and members of the military police.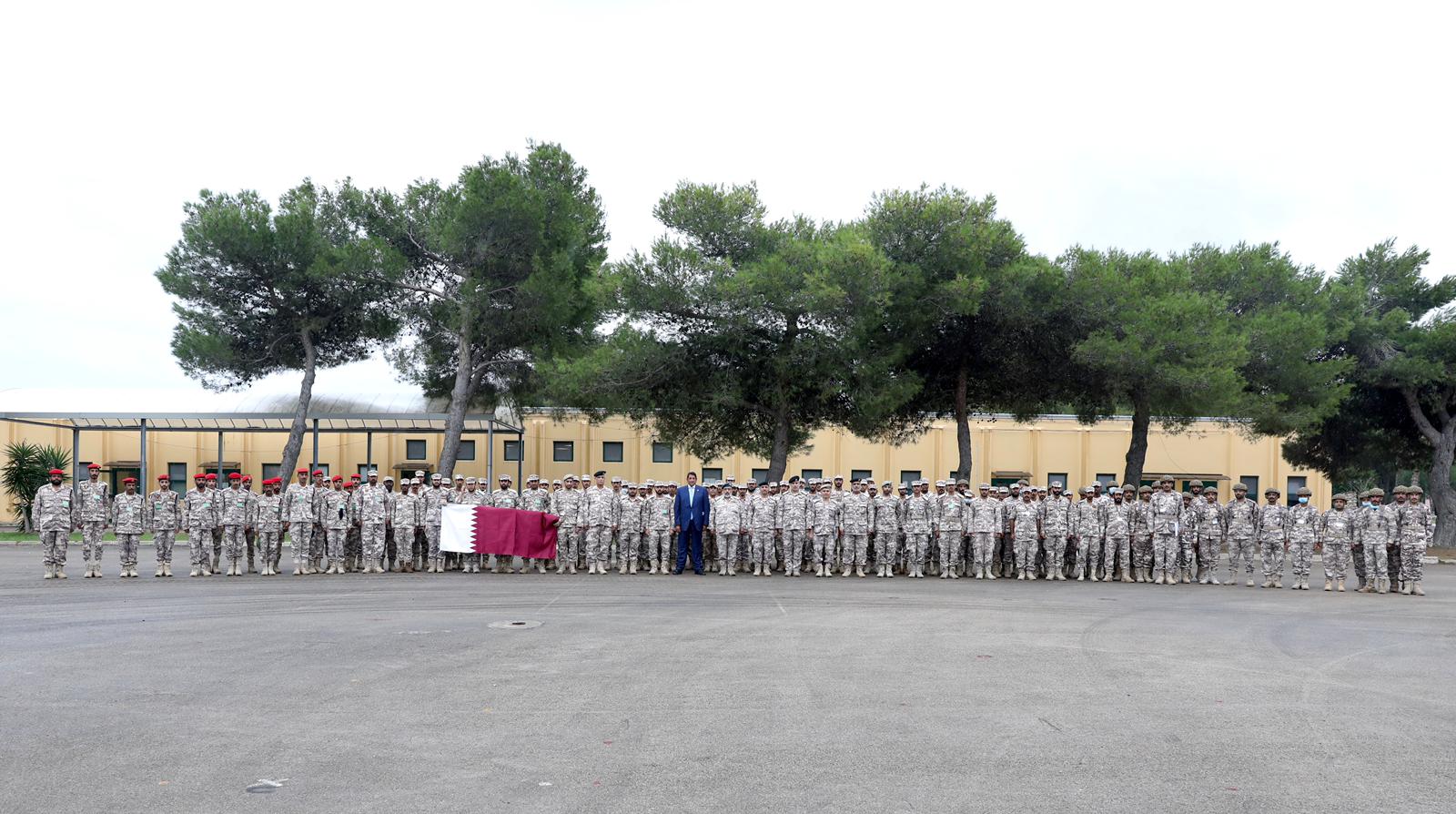 These exercises come within the framework of enhancing military cooperation and exchanging experiences between the two friendly countries.
HE Commander of the Amiri Land Forces Major General Saeed Hussain Al Khayarin, HE Ambassador of the State of Qatar to the Italian Republic Abdulaziz bin Ahmed Al Malki and a number of senior officers from both sides attended the exercise.
On the sidelines of his participation in the activities of the conclusion of the exercise, HE the Chief of Staff visited the Italian shipbuilder Fincantieri, accompanied by the company's managers, during which he was briefed on the production lines of ships and he also visited the Al Zubarah corvette and Msheireb offshore patrol vessel to find out the latest project developments, ships readiness, and all their combat capabilities. 

قنا
لاسبيزيا (إيطاليا):  شارك سعادة الفريق الركن /طيّار/ غانم بن شاهين الغانم رئيس أركان القوات المسلحة في الفعاليات الختامية لتمرين /ستيل ستورم (العاصفة الفولاذية) 2020/، المشترك بين القوات المسلحة القطرية والإيطالية، والذي أقيم بمدينة /لاسبيزيا/ بجمهورية إيطاليا، بحضور سعادة الفريق أول إينزو فيتشاريللي رئيس أركان الدفاع الإيطالي.
شاركت في التمرين قوات لواء /بينيرولو/ الإيطالي التابع لفوج المشاة السابع، ووحدات الاستطلاع والدبابات والهاون وقناصة ومشاة القوات البرية الأميرية القطرية، وعناصر من الشرطة العسكرية.
تأتي هذه التمارين في إطار تعزيز التعاون العسكري وتبادل الخبرات بين البلدين الصديقين.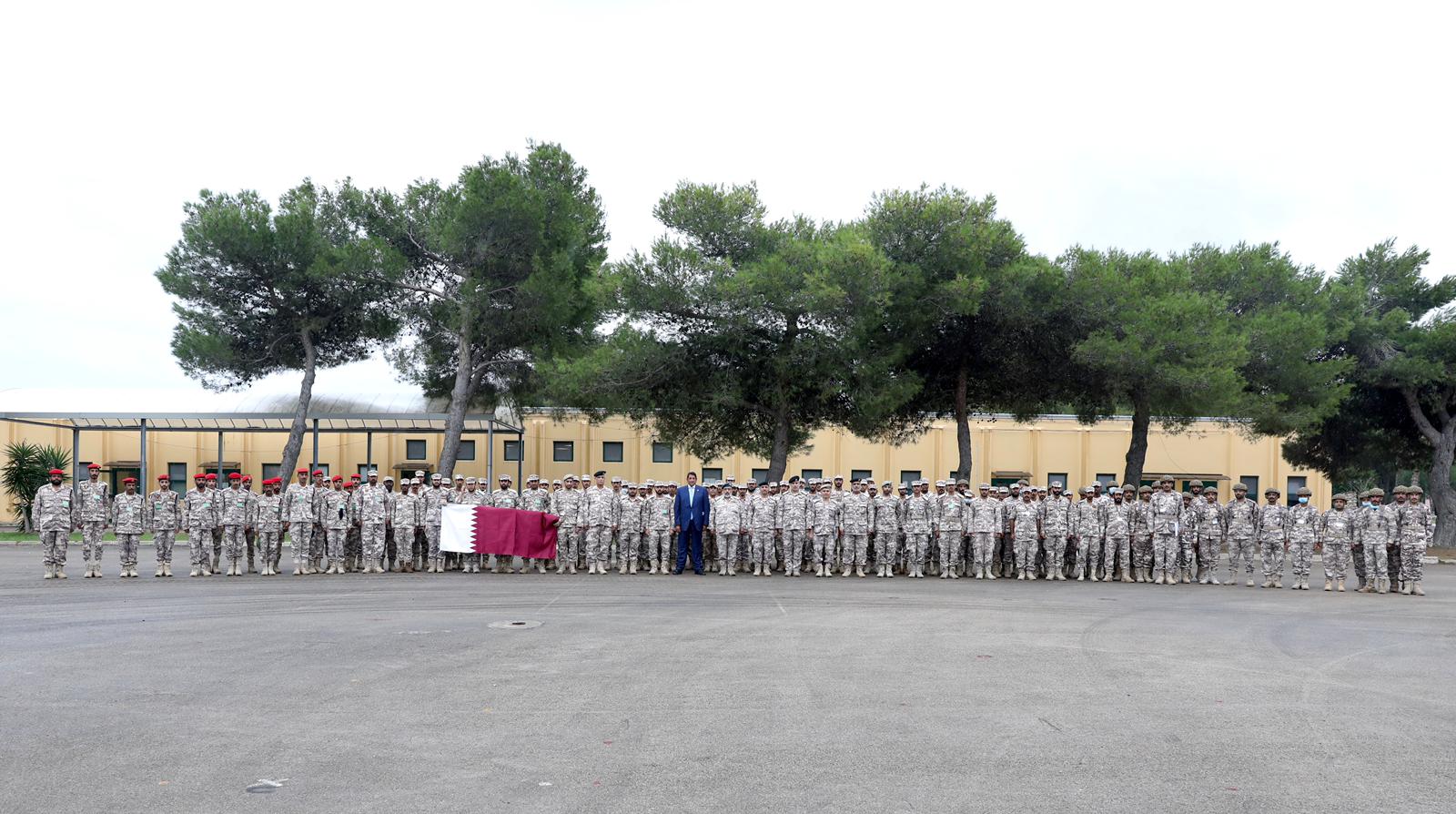 حضر التمرين سعادة اللواء الركن سعيد حصين الخيارين قائد القوات البرية الأميرية القطرية، وسعادة السيد عبدالعزيز بن أحمد المالكي سفير دولة قطر لدى جمهورية إيطاليا وعدد من كبار الضباط من الجانبين.
وعلى هامش مشاركته في فعاليات ختام التمرين، قام سعادة رئيس الأركان بزيارة لشركة /فنكنتيري/ لتصنيع السفن البحرية، برفقة مديري الشركة، اطّلع خلالها على خطوط إنتاج السفن، كما قام بزيارة سفينة الكورفيت /الزبارة/، وزورق الدورية /مشيرب/، للوقوف على آخر مستجدات المشروع، وجاهزية السفن وجميع قدراتها القتالية.