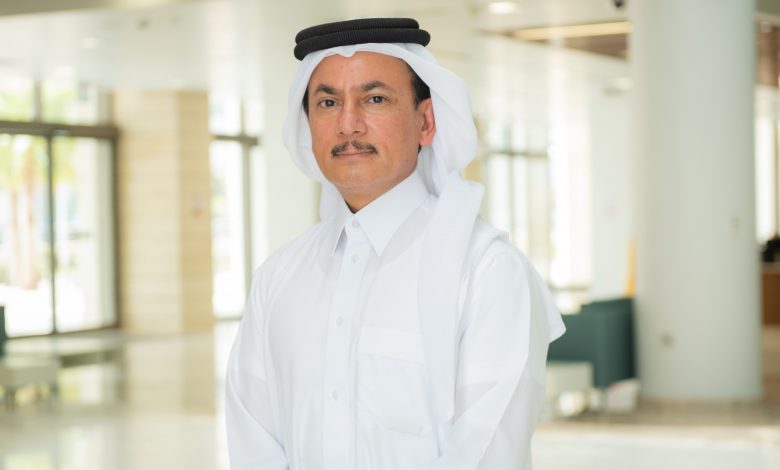 مجلة الدبلوماسي تركز على جهود دولة قطر في التعامل مع جائحة كوفيد-١٩
QNA
Doha: The Diplomatic Institute at the Ministry of Foreign Affairs issued the 46th issue of its quarterly magazine Al Diplomacy, which focused on the State of Qatar's efforts dealing with the coronavirus (COVID-19) pandemic as well as Qatari aid that helped many countries overcome the pandemic and to see the political leadership in dealing with it.
The September 2020 issue of Al Diplomacy reviewed HH the Amir Sheikh Tamim bin Hamad Al-Thani's speech at the Global Vaccine Summit 2020 in London on June 4, in which HH the Amir affirmed consolidation of Qatari principles in international cooperation and healing wounds resulted from COVID-19 in various countries of the world, and the declaration of Qatar's support for the World Health Organization in its efforts to combat the pandemic and enhance global readiness to confront infectious diseases in the future.
The issue discussed HE Deputy Prime Minister and Minister of Foreign Affairs Sheikh Mohammed bin Abdulrahman Al-Thani's participation in the launch of the Group of Friends of Solidarity for Global Health Security to Combat the Coronavirus pandemic. His Excellency's discussion points during the COVID Action Platform at the World Economic Forum, his interview with French newspaper Le Monde and a virtual seminar with the US' Johns Hopkins University were also reviewed by the magazine.
The magazine included the intense activity of Qatari diplomacy to inform the world of the States measures to protect people and maintain the conduct of business, as well as international praise for Qatars actions in dealing with the pandemic.
In its latest issue, Al Diplomacy presented a file on Qatari humanitarian aid to the least developed countries, their bright positions and their great financial and logistical role during the COVID-19 crisis, as the Ministries of Foreign Affairs and Public Health, Amiri Forces and Qatar Airways formed a bridge between Doha and world capitals to transfer aid, exchange experiences and build capacity.
The issue also included a special file that dealt with the role of diplomacy in conveying the leadership's vision in dealing with humanity with those in need of support, the role of Qatar Airways as a 'dove of peace' among the capitals of the world, and how the embassies of the State of Qatar worked to confront the pandemic.
The magazine devoted a section of dialogues, articles and press interviews to a number of ambassadors accredited to the State of Qatar. 

قنا
الدوحة: أصدر المعهد الدبلوماسي بوزارة الخارجية العدد الـ/46/ من مجلته الفصلية "الدبلوماسي" والذي تناول جهود دولة قطر في التعامل مع جائحة /كوفيد-19/، والمساعدات القطرية التي انطلقت للعديد من دول العالم للمساعدة في تجاوزها، ورؤية القيادة السياسية في التعامل الإنساني معها.
واستعرض العدد الجديد من المجلة /عدد سبتمبر 2020/ كلمة حضرة صاحب السمو الشيخ تميم بن حمد آل ثاني أمير البلاد المفدى في مؤتمر القمة العالمي للقاحات 2020 الذي عقد في العاصمة البريطانية لندن في 4 يونيو الماضي وتأكيد سموه على ترسيخ المبادئ القطرية في التعاون الدولي وتضميد الجراح الناتجة عن جائحة كورونا /كوفيد-19/ في مختلف دول العالم، وإعلان دعم دولة قطر لمنظمة الصحة العالمية في جهودها لمكافحة الوباء وتعزيز الجاهزية العالمية لمواجهة الأمراض المعدية مستقبلا.
وتناول العدد، مشاركة سعادة الشيخ محمد بن عبدالرحمن آل ثاني نائب رئيس مجلس الوزراء وزير الخارجية في إطلاق "مجموعة أصدقاء التضامن من أجل الأمن الصحي العالمي لمكافحة فيروس كورونا /كوفيد-19/ كما استعرض العدد النقاط التي تناولها سعادة وزير الخارجية أثناء استضافته في "منصة عمل /كوفيد-19/ بمنتدى الاقتصاد العالمي وكذلك ما تناوله سعادة الشيخ محمد بن عبد الرحمن آل ثاني في مقابلته مع صحيفة /لوموند/ الفرنسية وندوة افتراضية مع جامعة هوبكنز الأمريكية.
وتضمن العدد الجديد من المجلة النشاط المكثف للدبلوماسية القطرية لاطلاع العالم على ما تقوم به الدولة من إجراءات لحماية الإنسان والحفاظ على سير الأعمال وكذلك الإشادات الدولية بالإجراءات القطرية في التعامل مع الجائحة.
وأعدت مجلة الدبلوماسي في عددها الجديد ملفا عن المساعدات الإنسانية القطرية للبلدان الأقل نموا ومواقفها المضيئة ودورها المالي واللوجستي الكبير خلال أزمة /كوفيد-19/ حيث شكلت وزارتي الخارجية والصحة العامة والقوات الأميرية والخطوط القطرية جسرا بين الدوحة والعواصم العالمية لنقل المساعدات وتبادل الخبرات وبناء القدرات.
كما اشتمل العدد على ملف خاص تناول دور الدبلوماسية في نقل رؤية القيادة في التعامل الإنساني مع المحتاجين للدعم، ودور الخطوط الجوية القطرية كـ"حمامة سلام" بين عواصم العالم، وكيف عملت سفارات دولة قطر على قلب رجل واحد لمواجهة الجائحة.
وخصص العدد الجديد من المجلة مجموعة من الحوارات والمقالات واللقاءات الصحفية لعدد من السفراء المعتمدين لدى دولة قطر.