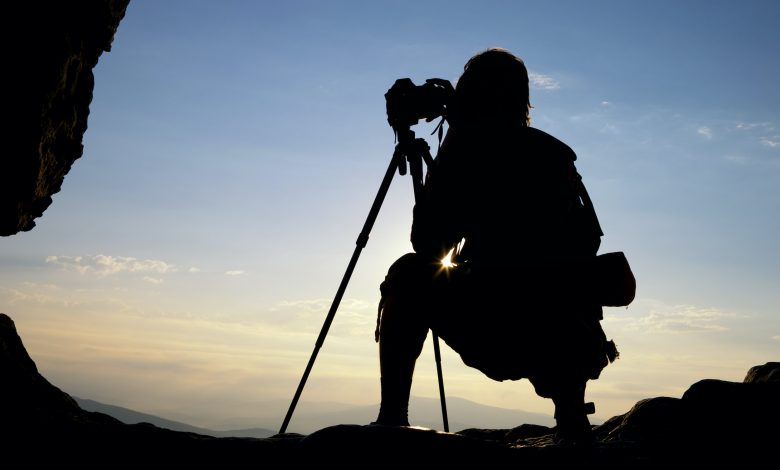 مهرجان تصوير يفتح باب المشاركة في جوائزه للمبدعين
QNA
Doha: Tasweer, a new photography festival based in Qatar, announced today the open call for its inaugural Sheikh Saoud Al Thani Project and Single Image Awards.
These annual, open call awards are intended to recognize and support photographers from Western Asia and North Africa.
The Tasweer photography festival is supported by Qatar Museums, and its HE Chairperson Sheikha Al Mayassa bint Hamad Al-Thani, who said, "We have great photographers in Qatar and the region, and with photography being part of our daily lives, we have to embrace this form of visual arts and support discussion and experimentation in this field. Tasweer Qatar Photo Festival is where we will organise exhibitions, installations, workshops, discussions, and where we will advance working practices, bolster community, and expand resources for photographers."
The awards are named in honor of the late collector Sheikh Saoud Al Thani, who served as Chairman of Qatar's National Council for Culture, Arts and Heritage from 1997 through 2005, and created the Al-Thani Award for Photography in 2000. Sheikh Saoud Al Thani's remarkable achievements are the subject of the exhibition A Falcon's Eye: Tribute to Sheikh Saoud Al Thani, currently on view at the Museum of Islamic Art.
Tasweer's founding Director Khalifa Ahmad Al Obaidly said, "The Sheikh Saoud Al Thani Awards are in the heart and soul of Tasweer's celebration of photographers and photographic communities in the WANA region. We hope that everyone who communicates their experiences and observations through photography submits their images to the awards' open calls and help us create resources for – and internationally spread more knowledge about – the calibre and vitality of local and regional photography."
The Sheikh Saoud Al Thani Project Award is a grant award of 30,000 QAR per awardee to support the initiation, further development or completion of a photographic project in 2021. The project award is an annual, open call award for photographers in Western Asia and North Africa. Project Award submissions will close the 24th of November 2020.
The jurors of the Sheikh Saoud Al Thani Project Award in 2021, are Charlotte Cotton, Khalifa Ahmad Al Obaidly, Maryam Hassan Al-Thani, Sheikha Sara Saoud Al Thani, Sheikha Shaikha Al-Thani, and Suraya Shaheen.
Sheikh Saoud Al Thani Single Image Award is an annual award open to photographers of all ages and degrees of experience, who are resident in Western Asia and North Africa. The open call closes 8th November 2020. The 2021 Sheikh Saoud Al Thani Single Image Award guest jurors – the photography collective Photo Art Qatar will select the winning single images and curate a group online exhibition; nighttime, outdoor projection and screen-based experiences. Working with the Tasweer team, Photo Art Qatar will curate a free magazine dedicated to Tasweer 2021 and the Sheikh Saoud Al Thani Awards.

قنا
الدوحة: دعا مهرجان /تصوير/ للتصوير الفوتوغرافي، اليوم، للمشاركة في جوائز الشيخ سعود آل ثاني لفئة المشاريع الفوتوغرافية وفئة الصورة الفردية.
ومهرجان /تصوير/ هو مشروع قطري جديد يهدف، بدعم من متاحف قطر، إلى توسيع الأنشطة والحوارات المتعلقة بالتصوير الفوتوغرافي، وتسعى جوائزه السنوية إلى الاحتفاء بالمصورين الفوتوغرافيين في منطقة غرب آسيا وشمال أفريقيا ودعم مشاريعهم الإبداعية.
وفي إطار دعم متاحف قطر للمهرجان، قالت سعادة الشيخة المياسة بنت حمد آل ثاني رئيس مجلس أمناء متاحف قطر، في بيان: "لدينا في قطر والمنطقة مصورون مبدعون، كما أن التصوير الفوتوغرافي أصبح جزءا لا يتجزأ من حياتنا اليومية، لذا، يتعين علينا دعم هذا النوع من الفنون البصرية وإثراء الساحة الفنية بالحوار والتجارب المتميزة في هذا المجال".
وأشارت إلى تنظيم عدد من المعارض والأعمال الفنية وورش العمل خلال المهرجان، بالإضافة إلى الندوات، حيث ستعمل متاحف قطر على تطوير الممارسات الفنية ودعم المجتمع وتنمية الموارد المتاحة للمصورين وتوسيعها.
من جهته قال السيد خليفة أحمد العبيدلي المدير المؤسس لمهرجان /تصوير/ إن جوائز الشيخ سعود آل ثاني هي جوهر وروح احتفاء المهرجان بالمصورين ومجتمعات التصوير الفوتوغرافي في قطر ومنطقة غرب آسيا وشمال أفريقيا، معربا عن أمله في أن يشارك محبو التصوير الفوتوغرافي في تطوير معايير جودته ونوعيته محليا وإقليميا ونشر المزيد من المعرفة على المستوى الدولي.
وتهدف جائزة الشيخ سعود آل ثاني السنوية للمشاريع الفوتوغرافية، والبالغة قيمتها 30 ألف ريال لكل فائز، إلى دعم المبادرة وتطوير مشروع التصوير الفوتوغرافي أو إتمامه خلال العام 2021، وتتاح المشاركة بالجائزة لعام 2021 حتى 24 نوفمبر المقبل.
وتتألف لجنة تحكيم الجائزة من كل من السيد خليفة أحمد العبيدلي، الشيخة سارة سعود آل ثاني، الشيخة مريم حسن آل ثاني، شارلوت كوتون، الشيخة شيخة آل ثاني، وثريا شاهين.
أما جائزة الشيخ سعود آل ثاني للصورة الفردية، فتتاح المشاركة فيها حتى 8 نوفمبر 2020 وسيقوم المحكمون فيها باختيار الصور الفردية الفائزة، وسيعمل فريق مهرجان /تصوير/ مع فريق /فوتو آرت قطر/ على إنشاء مجلة مجانية مخصصة لمهرجان /تصوير/ لعام 2021 ولجوائز الشيخ سعود آل ثاني.
يشار إلى أن هذه الجوائز حملت اسم الراحل الشيخ سعود بن محمد بن علي آل ثاني، الذي شغل منصب رئيس المجلس الوطني للثقافة والفنون والتراث في قطر من 1997 حتى 2005، وأنشأ جائزة آل ثاني للتصوير الفوتوغرافي عام 2000، تكريما لذكراه كواحد من أبرز جامعي المقتنيات والقطع الفنية النادرة.