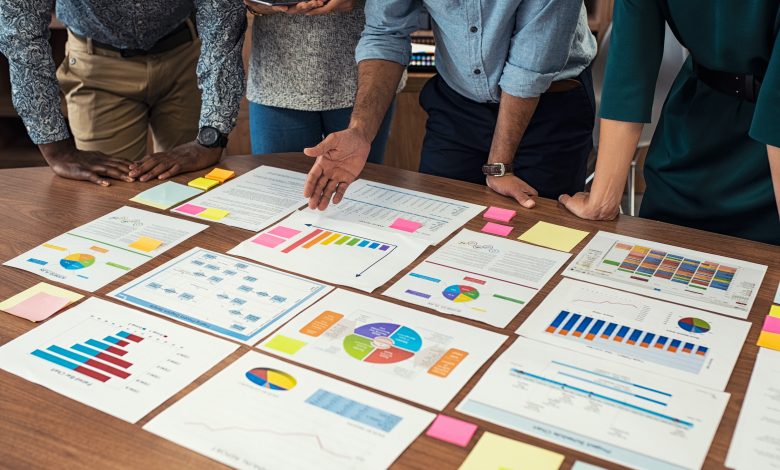 الآن هو أفضل وقت للاستثمار في قطر
Tribune News Network
Doha: With the Cabinet further liberalising rules on foreign ownership of real estate in Qatar, now is the time to invest in Qatar, Investment Promotion Agency Qatar (IPA Qatar) said on Tuesday.
As per the Cabinet Decision No 28 of 2020, the number of areas in which international investors can buy or use real estate assets has been increased to 25 areas — non-Qataris can own properties in nine areas while foreigners can use real estate in 16 areas.
Furthermore, the decision introduces the ownership of detached units in residential compounds and shopping malls throughout the country, along with enhanced residency benefits.
The decision is set to open up prospects for promising and high-return investment opportunities that benefit local and foreign investors, while advancing Qatar's real estate market and contributing to the realization of its national vision for 2030 and beyond, IPA Qatar said.
Qatar is about to witness a paradigm shift in the development of its real estate sector, observed IPA Qatar's CEO Sheikh Ali Alwaleed Al Thani said 
"Not only can investors, residents and non-residents now take advantage of freehold properties in malls and residential complexes across the country, they can also explore strategic investment and partnership opportunities – either directly or through local and foreign real estate investment funds – in an expanded number of areas that follow global planning and urban specifications which meet their aspirations," he explained.
The CEO also pointed out that the enhanced residency benefits granted through the Cabinet's decision further enrich Qatar's overall value proposition for investors. "Now that the permanent residency advantages for owners of properties worth more than $1,000,000 encompass family residency, education, healthcare, and commercial-activity investments, international investors can further pursue their long-term ambitions while living in a place they truly can call home," he added.
With this decision, Qatar now has 16 usufruct areas with a 99-year term, and nine areas that offer freehold ownership. 
The usufruct right areas include Al Sadd, Msheireb, Fereej Bin Mahmoud, Al Mirqab Al Jadeed, Al Mansoura, Al Salata, Old Al Ghanim, Umm Ghuwailina, Doha International Airport area, and New Doha. Freehold property areas include The Pearl-Qatar, Administrative District No. 60 and 61 in Al Dafna, Lusail, West Bay, Onaiza, and Al Khor Resort.
To streamline the process, a fully automated system will be available to investors and real estate companies. The system helps manage the real estate services and procedures covered by the decision – including buying, selling, obtaining concessions, and extracting bonds – via a single point of contact through the Ministry of Justice.
Source: qatar-tribune

شبكة تريبيون الإخبارية – ترجمة WGOQatar
الدوحة: قالت وكالة ترويج الاستثمار القطرية يوم الثلاثاء إنه مع زيادة تحرير مجلس الوزراء للقواعد المتعلقة بالملكية الأجنبية للعقارات في قطر، فقد حان الوقت للاستثمار في قطر.
ووفقاً لقرار مجلس الوزراء رقم 28 لسنة 2020، فقد تم زيادة عدد المناطق التي يمكن للمستثمرين الدوليين شراء أو استخدام أصول عقارية فيها إلى 25 منطقة – يمكن لغير القطريين امتلاك عقارات في تسع مناطق في حين يمكن للأجانب الانتفاع بالعقارات في 16 منطقة.
وعلاوة على ذلك، فإن القرار يقدم ملكية الوحدات المنفصلة في المجمعات السكنية ومراكز التسوق في جميع أنحاء البلاد، جنباً إلى جنب مع تعزيز مزايا الإقامة.
وقالت وكالة ترويج الاستثمار القطرية إن القرار يفتح آفاقاً لفرص استثمارية واعدة وعالية العائد يستفيد منها المستثمرون المحليون والأجانب، مع دفع السوق العقاري في قطر إلى الأمام والمساهمة في تحقيق رؤيتها الوطنية لعام 2030 وما بعده.
قال الرئيس التنفيذي لوكالة ترويج الاستثمار القطرية الشيخ علي الوليد آل ثاني إن قطر على وشك أن تشهد نقلة نوعية في تطوير قطاعها العقاري.
وأوضح أن "المستثمرين والمقيمين وغير المقيمين لا يمكنهم الآن الاستفادة من العقارات الحرة في مراكز التسوق والمجمعات السكنية في جميع أنحاء البلاد وحسب، بل يمكنهم أيضاً استكشاف فرص الاستثمار الاستراتيجي والشراكة – سواء مباشرة أو من خلال صناديق الاستثمار العقاري المحلية والأجنبية – في عدد موسع من المناطق التي تتبع التخطيط العالمي والمواصفات الحضرية التي تلبي تطلعاتهم".
وأشار الرئيس التنفيذي إلى أن مزايا الإقامة المعززة الممنوحة من خلال قرار مجلس الوزراء تزيد من إثراء القيمة الإجمالية التي تقدمها قطر للمستثمرين. وأضاف: "الآن بعد أن أصبحت مزايا الإقامة الدائمة لأصحاب العقارات التي تزيد قيمتها عن 1,000,000 دولار تشمل الإقامة العائلية والتعليم والرعاية الصحية والاستثمارات في النشاط التجاري، يمكن للمستثمرين الدوليين مواصلة السعي لتحقيق طموحاتهم على المدى الطويل أثناء العيش في مكان يمكنهم أن يسمونه موطنهم حقًا".
وبهذا القرار، أصبح يوجد في قطر الآن 16 منطقة تقدم حق الانتفاع لمدة 99 عاماً، وتسع مناطق توفر ملكية حرة.
وتشمل مناطق حق الانتفاع السد ومشيرب وفريج بن محمود والمرقاب الجديد والمنصورة والسلطه والغانم القديم وأم غويلينة ومنطقة مطار الدوحة الدولي والدوحة الجديدة. وتشمل مناطق التملك الحر اللؤلؤة – قطر، والحي الإداري رقم 60 و61 في الدفنة، لوسيل، والخليج الغربي، وعنيزة، ومنتجع الخور.
لتبسيط العملية، سيتم توفير نظام آلي بالكامل للمستثمرين والشركات العقارية. ويساعد النظام على إدارة الخدمات والإجراءات العقارية التي يشملها القرار، بما في ذلك البيع والشراء والحصول على الامتيازات واستخراج السندات عبر نقطة اتصال واحدة من خلال وزارة العدل.