💉 Health
🦠Coronavirus
Qatar Scientific Club Manufactures 6 Thousand Face Shields for HMC and Oryx Staff
النادي العلمي يصنع ٦ آلاف واقي وجه لكوادر مؤسسة حمد الطبية وأوريكس
QNA
Doha: Qatar Scientific Club, with the support of Oryx GTL, has started the manufacture of 6 thousand pieces of medical face shield for the medical cadres of Hamad Medical Corporation (HMC) and the staff of Oryx GTL.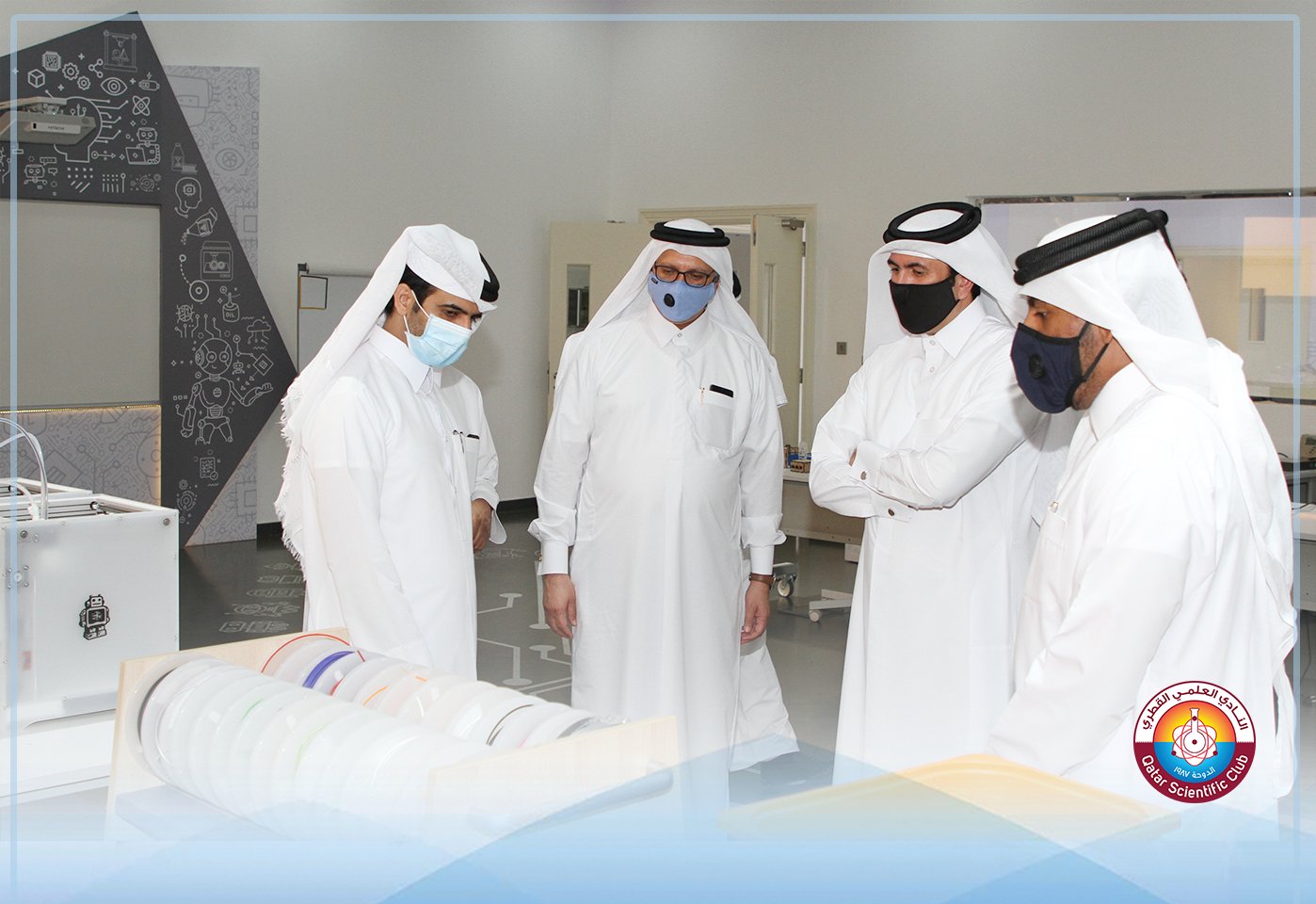 The Club will support HMC with 5 thousand pieces of medical face shield, and the staff of Oryx GTL with 1 thousand pieces, to help face the risk of infection with the coronavirus (COVID-19) pandemic.
The face shields will be manufactured in the digital manufacturing laboratory (FabLab) at Qatar Scientific Club, after they had been tested and approved by Hamad Medical Corporation.
The locally manufactured face shield has several features, including providing the greatest possible protection while minimizing the problems of condensation of water vapor and blurring of vision. The shield is reusable after sterilization, thus it is environmentally friendly. It has been tested by medical staff several times, taking into consideration the recommended improvements.
Oryx GTL is a strategic company operating in the biogas sector. Commenting on the occasion, Director of Public Relations at the company Saad Al Muraikhi expressed happiness to cooperate with Qatar Scientific Club in this initiative which seeks to support and protect the medical sector in the country, in addition to supporting national products.
For his part, Head of Infection Control at HMC Disaster Committee Dr. Nasser Ali Al Ansari commended the support HMC received from a world leading company that has many active community partnerships locally, looking forward to more fruitful and constructive cooperation.

قنا
الدوحة: يباشر النادي العلمي القطري، بدعم من شركة أوريكس /جي تي إل/ لتحويل الغاز إلى سوائل، بتصنيع 6000 قطعة من واقي الوجه الطبي لصالح الكوادر الطبية بمؤسسة حمد الطبية وموظفي شركة أوريكس.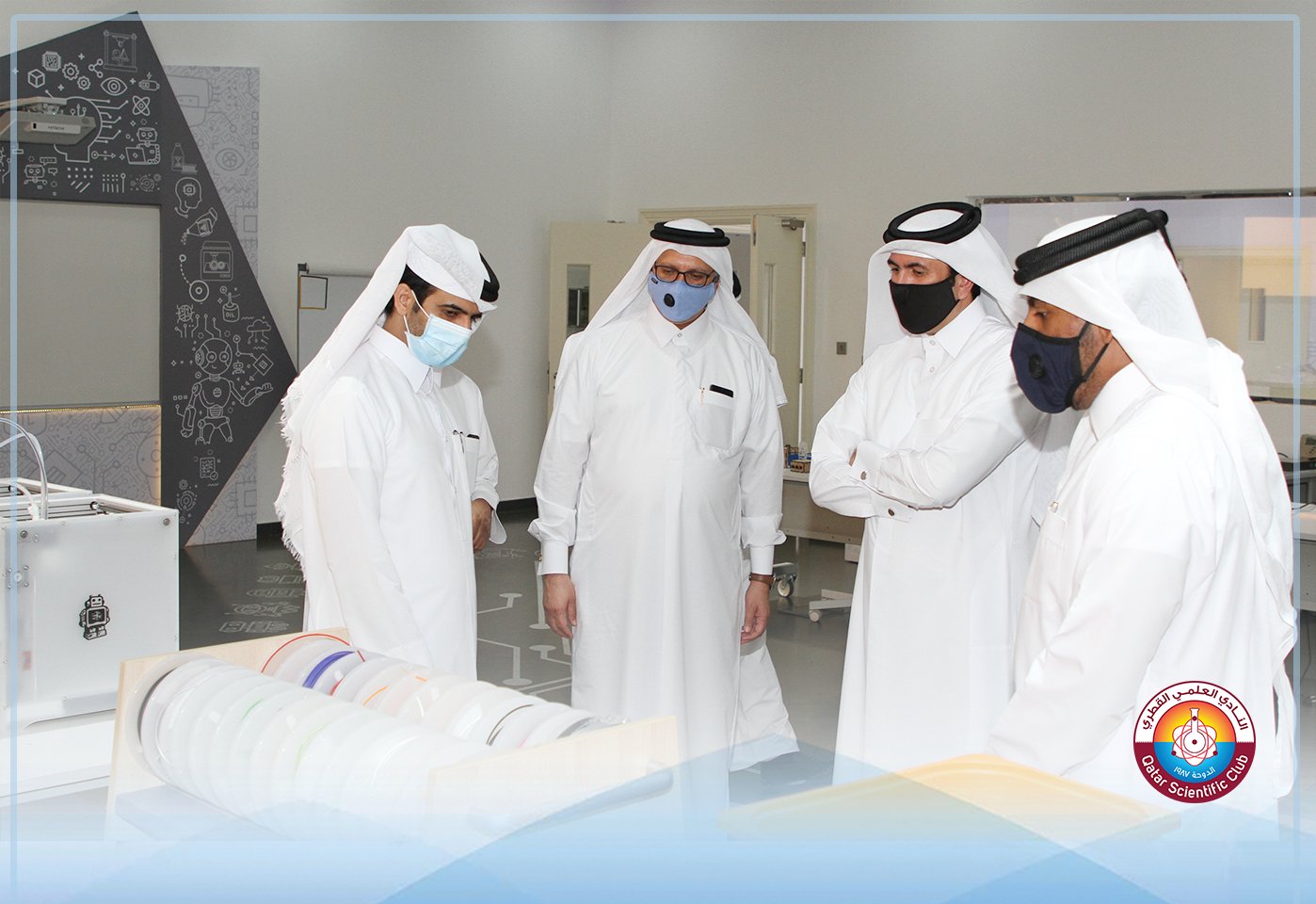 وقد تم الاتفاق على دعم مؤسسة حمد الطبية بعدد 5000 قطعة من واقي الوجه الطبي وذلك لدعم وحماية القطاع الطبي و1000 قطعة لموظفي الشركة لمواجهة خطر انتشار عدوى فيروس كورونا /كوفيدـ19/، والتي سيتم تصنيعها في معامل التصنيع الرقمي /الفاب لاب/ في النادي العلمي القطري وذلك بعد أن تم عرض وتجريب واقي الوجه الطبي الذي تم تصنيعه سابقا في النادي وحاز على اعتماد مؤسسة حمد الطبية.
ويتميز واقي الوجه الذي تم تصنيعه محليا بعدة ميزات منها توفير أكبر قدر ممكن من الحماية مع التقليل من مشاكل تكثف بخار الماء وعدم وضوح الرؤية وأنه قابل لإعادة الاستخدام بعد التعقيم وبذلك يعتبر صديقا للبيئة، حيث تم اختباره من قبل الطواقم الطبية عدة مرات مع إضافة التحسينات الموصى بها باستمرار.
وتعد شركة أوريكس /جي تي إل/ الداعمة لهذا المشروع، شركة استراتيجية ضمن الشركات العاملة في قطاع الغاز الحيوي. وبهذه المناسبة، صرح السيد سعد المريخي، مدير العلاقات العامة في الشركة بالقول "نحن سعداء بالتعاون مع النادي العلمي القطري في هذه المبادرة التي نسعى من خلالها إلى دعم القطاع الطبي في الدولة وحمايتهم، بالإضافة إلى دعم المنتجات الوطنية".
من جهته، صرح الدكتور ناصر علي الأنصاري رئيس مكافحة العدوى بلجنة الكوارث التابعة لمؤسسة حمد الطبية بأنه سعيد بهذا الدعم الذي تلقته مؤسسة حمد الطبية من شركة رائدة عالميا ولها العديد من الشراكات المجتمعية الفاعلة محليا ونحن نتطلع إلى مزيد من التعاون المثمر والبناء معها.