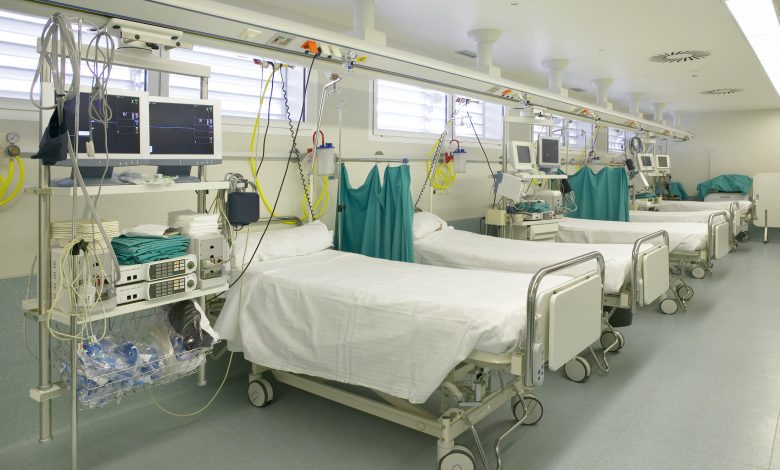 تخريج آخر مريض كوفيد-١٩ من مستشفى لبصير الميداني
The Peninsula Online
DOHA: Lebsear Field Hospital has discharged last Covid-19 patient today. The 504-bed field hospital was opened in May to support Covid-19 hospitals and has cared 1,884 patients, said Dr Abdullah Rasheed Al Naimi, Clinical Lead of the hospital.
"The Lebsear Field Hospital was built from scratch in record time by the Ministry of Defense, and then handed over to the Ministry of Health to operate the hospital. We admitted 1884 Covid-19 patients in Lebsear Field Hospital and they received the necessary treatment according to each patient's needs," he said.
The hospital was dedicated to treat expatriate men. It included three separate buildings with 504 single rooms with attached bathrooms.
"We provided a safe and comfortable environment for all our patients around the clock, as we allocated a room for each patient. Today, the last Corona patient was discharged from the Lebsear Field Hospital," said Dr Al Naimi.
The field hospital was a joint collaboration between the Ministry of Public Health and the Ministry of Defense, with all modern facilities and was manned by 70 staff members out of which 20 are doctors.
Source: thepeninsulaqatar

ذا بينينسولا أونلاين – ترجمة WGOQatar
الدوحة: خرّج مستشفى لبصير الميداني اليوم آخر مريض كوفيد-19. وقال الدكتور عبد الله رشيد النعيمي، رئيس العيادات في المستشفى، إنه تم افتتاح المستشفى الميداني الذي يضم 504 سرير في مايو لدعم مستشفيات كوفيد-19 وقد قدم الرعاية الطبية لـ 1884 مريضاً.
"تم بناء مستشفى لبصير الميداني من الصفر في وقت قياسي من قبل وزارة الدفاع، ثم تم تسليمه إلى وزارة الصحة لتشغيل المستشفى. لقد أدخلنا 1884 مريضًا من مرضى كوفيد-19 إلى مستشفى لبصير الميداني وحصلوا على العلاج اللازم وفقًا لاحتياجات كل مريض".
كان المستشفى مخصصاً لعلاج الرجال المغتربين. وشملت ثلاثة مبان منفصلة تحتوي على 504 غرفة مفردة مع حمامات ملحقة.
قال الدكتور النعيمي: "لقد وفرنا بيئة آمنة ومريحة لجميع مرضانا على مدار الساعة، حيث خصصنا غرفة لكل مريض. واليوم، خرج آخر مريض كورونا من مستشفى لبصير الميداني".
وكان المستشفى الميداني بمثابة تعاون مشترك بين وزارة الصحة العامة ووزارة الدفاع، مع جميع المرافق الحديثة، وكان يعمل فيه 70 موظفاً منهم 20 طبيباً.