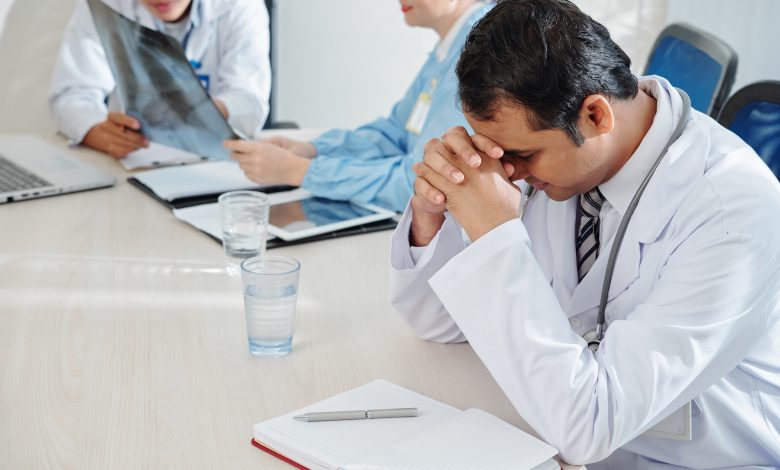 إصابات كورونا تتجاوز ٣٠ مليونًا و٧٠٠ ألف بالعالم
Agencies
International capital cities: The number of people infected with the new coronavirus in the world has exceeded the 30,700,000 barrier, with the United States leading by nearly 7 million, followed by India with more than 5 million.
The world has recorded a record number of deaths from the new coronavirus, in parallel with the near-1 million deaths.
The World Health Organization (WHO) announced Friday that the number of weekly deaths from the Covid-19 virus, estimated at around 50,000, is unacceptably high, with one million deaths nearing.
Although global coronavirus mortality and infection rates are stabilizing rather than rising significantly, global figures involve sudden increases at lower regional and local levels, WHO said.
According to the World Health Organization, the number of weekly deaths from Covid-19 virus, reached an all-time high last week with 50,000 deaths.
WHO Director-General Tedros Adhanom Gipresos said the Corona pandemic showed that the world was "totally unprepared for any global pandemic".
He added at a virtual conference: «Covid-19) proved that sadly the whole world was not prepared.
"But if we are humble disoriented and united, we can plan for what is to come in the long run, and invest in health and readiness. This is not charity, it is an investment in the future of all of us."
The virus has claimed nearly 947,000 lives worldwide, Michael Ryan, Executive Director Of The WHO Health Emergency program said: "We add between 1.8 million and 2 million cases per week and deaths between 40,000 and 50,000." "Fortunately, (the numbers) are not rising steadily. It's a pretty high number. This is not what we are after."

وكالات
عواصم عالمية: تجاوز عدد المصابين بفيروس كورونا المستجد في العالم حاجز ال 30 مليونًا و700 ألف إصابة، وقد تصدرت الولايات المتحدة عدد المصابين بنحو 7 ملايين مصاب، تليها الهند بأكثر من 5 ملايين مصاب.
وسجل العالم، رقمًا قياسيًا في وفيات فيروس «كورونا» المستجد، بالتوازي مع قرب الوصول إلى مليون حال وفاة.
وأعلنت منظمة الصحة العالمية الجمعة أن عدد الوفيات الأسبوعية الناجمة عن فيروس كوفيد-19، والبالغة نحو 50 ألف شخص، مرتفعة بشكل غير مقبول، مع اقتراب تسجيل مليون وفاة في العالم.
وقالت المنظمة إنه على الرغم من أن معدلات الوفيات والإصابات بالفيروس في العالم تعد في حالة استقرار بدلا من أن ترتفع بشكل كبير، فإن الأرقام العالمية تنطوي على زيادات مفاجئة على المستويات الإقليمية والمحلية الأدنى.
وقالت منظمة الصحة العالمية، إن عدد الوفيات الأسبوعية الناجمة عن فيروس (كوفيد-19)، بلغت الأسبوع الماضي، نحو 50 ألف شخص، مرتفعة بشكل غير مسبوق.
ولفتت المنظمة إلى أنه على الرغم من أن معدلات الوفيات والإصابات بالفيروس في العالم تعد في حالة استقرار بدلًا من أن ترتفع بشكل كبير، فإن الأرقام العالمية تنطوي على زيادات مفاجئة على المستويات الإقليمية والمحلية الأدنى.
من جانبه، قال المدير العام لمنظمة الصحة العالمية «تيدروس أدهانوم غيبريسوس»، إن جائحة فيروس «كورونا»، أظهرت أن العالم «كان غير مستعد إطلاقًا لمواجهة أي وباء عالمي».
وأضاف خلال مؤتمر افتراضي: «(كوفيد-19) أثبت أن العالم أجمع لم يكن مستعدًّا بصورة مؤسفة».
وتابع: «لكن إذا تحلينا بالتواضع والتكاتف، يمكننا التخطيط لما هو قادم على المدى الطويل، والاستثمار في الصحة والجاهزية. هذا ليس عملًا خيريًّا، إنه استثمار في مستقبلنا جميعًا».
وأودى الفيروس بحياة ما يقرب من 947 ألف شخص في أرجاء العالم، وقال المدير التنفيذي لبرنامج الطوارئ الصحية في منظمة الصحة العالمية مايكل راين «نضيف أسبوعيًّ ما بين 1,8 مليون ومليوني إصابة ووفيات بمعدل ما بين 40 إلى 50 ألفًا». وأضاف «لحسن الحظ أنّ (الأعداد) لا ترتفع بشكل مطرد. إنّه رقم مرتفع إلى حد كبير .. ليس هذا ما نسعى إليه».