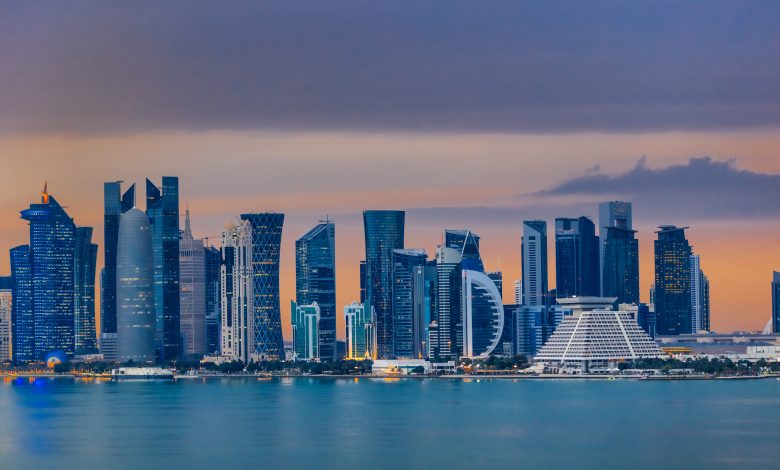 👮‍♂️ Government
Qatar Funds Reconstruction of Educational Facilities in Albania
دولة قطر تمول أعمال إعادة إعمار المرافق التعليمية في ألبانيا
QNA – Doha:
The State of Qatar, represented by Qatar Fund For Development (QFFD), signed a $5 million grant agreement with the government of the Republic of Albania to finance the reconstruction of two secondary schools and one kindergarten in the capital, Tirana.
The agreement was signed for QFFD by its Director-General Khalifa bin Jassem Al Kuwari, and for the Albanian side by HE Minister of State for Reconstruction Arben Ahmetaj.
In a statement on Saturday, QFFD said that the agreement seeks to raise the efficiency of the school infrastructure aiming at providing equal opportunities and high-quality education in the Republic of Albania, through the reconstruction of schools, to become equipped with all modern equipment necessary for the development of school buildings in order to establish the best and most appropriate educational buildings for students.
Two secondary schools are planned to be built on 8000 and 3632 square meters, in addition to a kindergarten to be build on 1875 square meters. The new facilities will serve more than 3000 people in Tirana.
The ceremony was attended by HE Qatar's Ambassador to Albania Ali bin Hamad Al Marri and Mayor of Tirana Municipality.

الدوحة – قنا:
وقعت دولة قطر، ممثلة بصندوق قطر للتنمية، اتفاقية منحة مع حكومة جمهوريه ألبانيا بقيمة 5 ملايين دولار أمريكي لتمويل أعمال إعادة إعمار مدرستين للتعليم الثانوي وواحدة لرياض الأطفال في العاصمة /تيرانا/.
وقع الاتفاقية عن صندوق قطر للتنمية السيد خليفة بن جاسم الكواري، مديره العام، وعن الجانب الألباني سعادة السيد أربين احميتاج وزير الدولة لإعادة الإعمار.
وأوضح صندوق قطر للتنمية، في بيان له اليوم، أن هذه الاتفاقية تهدف لرفع كفاءة البنية التحتية للمدارس بغرض توفير تعليم متكافئ الفرص وعالي الجودة في جمهورية ألبانيا، وذلك من خلال إعادة إعمار المدارس لتصبح مزودة بكافة التجهيزات والمعدات الحديثة اللازمة لتطوير المباني الدراسية بغرض إقامة أفضل وأنسب الأبنية التعليمية للطلبة.
ومن المقرر إنشاء مدرستي /لاسغوش بوراديسي/، بمساحة 8000 متر مربع، و/بيزا اي مادهي/ للتعليم الثانوي بمساحة 3632 مترا مربعا. أما مدرسة رياض الأطفال، فتقرر إقامتها على مساحة قدرها 1875 مترا مربعا.
وسوف تخدم المرافق الجديدة أكثر من 3000 شخص من سكان /تيرانا/، كما ستسهل عملية الحصول على تعليم أفضل للأطفال في جمهورية ألبانيا.
حضر مراسم التوقيع، سعادة السيد علي بن حمد المري سفير دولة قطر لدى البانيا، و السيد اريون فاليا عمدة بلدية تيرانا.