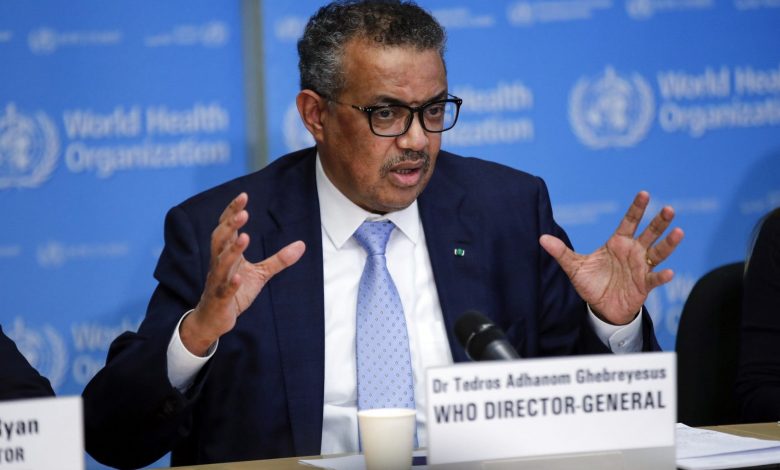 الصحة العالمية: من غير المتوقع توفير لقاح كوفيد-١٩ قبل منتصف ٢٠٢١
QNA – Geneva:
The World Health Organization does not expect widespread vaccinations against Covid-19 until the middle of next year, WHO spokeswoman said on Friday, stressing the importance of rigorous checks on their effectiveness and safety.
None of the candidate vaccines in advanced clinical trials so far has demonstrated a "clear signal" of efficacy at the level of at least 50 percent sought by the WHO spokeswoman Margaret Harris said.
"We are really not expecting to see widespread vaccination until the middle of next year," Harris added.
"This phase 3 must take longer because we need to see how truly protective the vaccine is and we also need to see how safe it is," she said. This referred to the phase in vaccine research where large clinical trials among people are conducted.
Many companies are working on producing a vaccine against Covid-19, but most of these vaccines are still in the clinical trial phase, which means that it is not confirmed until today that one of them will be effective and safe.
جنيف – قنا:
قالت منظمة الصحة العالمية اليوم، إنها لا تتوقع توفير تحصين ووقاية على نطاق واسع من مرض /كوفيد-19/ الذي يسببه فيروس /كورونا/ قبل حلول منتصف العام المقبل، مشددة على أهمية إجراء اختبارات دقيقة للتأكد من فاعلية اللقاحات وسلامة استخدامها.
وفي إفادة للصحفيين من جنيف أضافت مارجريت هاريس المتحدثة باسم المنظمة "لا نتوقع أن تكون هناك عمليات تطعيم على نطاق واسع قبل منتصف العام المقبل".
وذكرت ان هذه المرحلة الثالثة "يجب أن تستغرق وقتا أطول" لأننا نحتاج لمعرفة مدى الحماية الحقيقية التي يوفرها اللقاح ونحتاج أن نتأكد أيضا أنه آمن، في إشارة للمرحلة الثالثة من التجارب السريرية على اللقاحات قبل الموافقة على استخدامها.
وتتسابق شركات عديدة لإنتاج لقاح مضاد لكوفيد-19، لكن معظم هذه اللقاحات لا تزال في مرحلة التجارب السريرية، مما يعني أنه ليس مؤكدا حتى اليوم أن أحدها سيكون "فعالا وآمنا".
وكانت منظمة الصحة العالمية قد حذرت من أن اتباع نهج قومي في ما يتعلق بالحصول على للقاح "سيتسبب في شح الإمدادات".