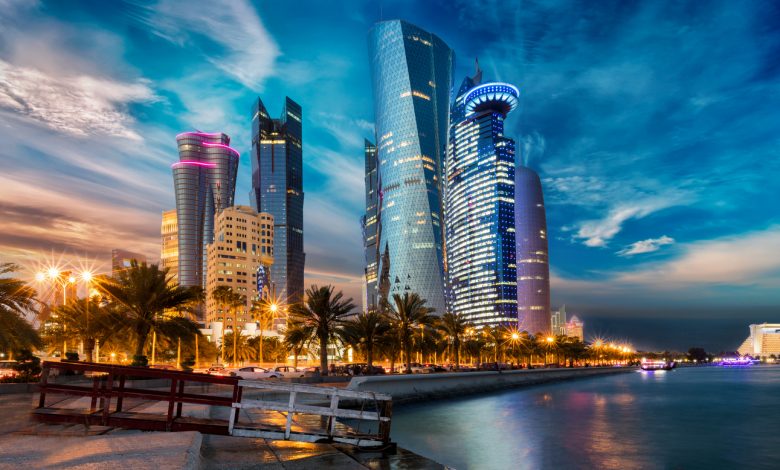 رئيس مجلس الوزراء يطلق علامة الجودة القطرية
QNA – Doha:
HE Prime Minister and Minister of Interior Sheikh Khalid bin Khalifa bin Abdulaziz Al-Thani launched on Sunday morning the Qatari Quality Mark, in order to enhance the competitiveness of national goods in the local, regional and global markets and support development plans.
During the ceremony held on this occasion, HE Prime Minister and Minister of Interior honored Al Qataria for Production of Reinforcing Steel as the first facility that fulfilled the criteria for obtaining the Qatari Quality Mark, within several facilities that applied for this.
The ceremony began with a presentation on the Qatari Quality Mark and its benefits for consumers and enterprises and the mechanism for conforming the commodity to the approved standard specifications, in addition to increasing competitive opportunities among companies.
Qatari Quality Mark is a badge that is granted by Qatar General Organization for Standards and Metrology, and it is used to advertise the licensed commodity in the media during the period of validity of the license; it is placed on the goods by the methods approved by the Organization.

الدوحة – قنا:
أطلق معالي الشيخ خالد بن خليفة بن عبد العزيز آل ثاني رئيس مجلس الوزراء ووزير الداخلية، صباح اليوم، علامة الجودة القطرية، وذلك تعزيزا للقدرة التنافسية للسلع الوطنية في الأسواق المحلية والإقليمية والعالمية، ودعما لخطط التنمية.
وخلال الحفل الذي أقيم بهذه المناسبة قام معالي رئيس مجلس الوزراء ووزير الداخلية بتكريم الشركة القطرية لإنتاج حديد التسليح كأول منشأة استوفت معايير الحصول على علامة الجودة القطرية، ضمن عدة منشآت تقدمت لذلك.
وكان الحفل قد بدأ بعرض عن علامة الجودة القطرية ومزاياها للمستهلك وللمنشآت، وآلية مطابقة السلعة للمواصفات القياسية المعتمدة، بالإضافة إلى زيادة الفرص التنافسية بين الشركات.
تجدر الإشارة إلى أن علامة الجودة القطرية هي شارة يتم منحها من قبل الهيئة العامة القطرية للمواصفات والتقييس، ويتم استخدامها في الإعلان عن السلعة المرخص لها في وسائل الإعلام خلال مدة سريان الترخيص، ويتم وضعها على السلع بالطرق المعتمدة لدى الهيئة.