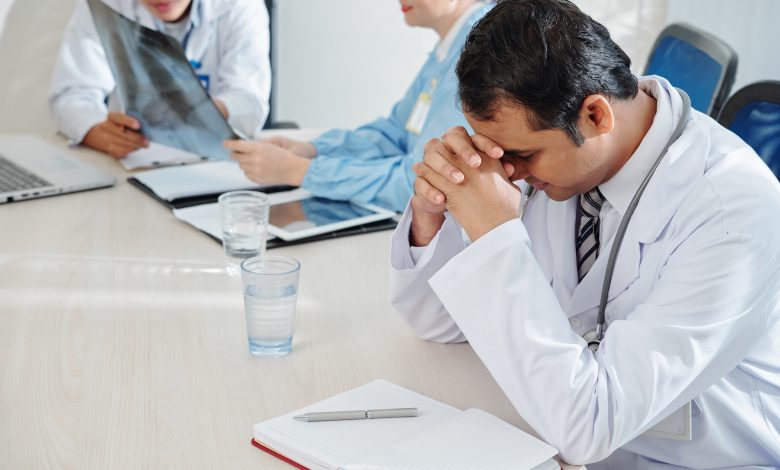 كورونا يتفشى مجدداً في دول كثيرة حول العالم
Al-Watan – agencies – WGOQatar Translations:
Between the reimposition of isolation measures and the imposition of face masks, restrictions are intensifying in many countries that are trying hard to contain the coronavirus outbreak, which the World Health Organization hopes will fold "in less than two years."
After it was a mere recommendation, wearing a face mask on shared transport in Denmark became mandatory from Saturday at a time when the Kingdom is facing an increase in the number of cases of the disease and in the number of local hotspots.
In France, where more than 4,500 new cases of Covid-19 have been recorded in the last 24 hours, face masks have also become mandatory in part of downtown Lyon, after being imposed in some areas of Paris and Nice.
According to local authorities, the measure, which covers the busiest streets, should avoid the spread of the virus as holidaymakers return from their holidays and fight the epidemic as school returns approach.
South Korea, Germany, Spain and England
In South Korea, which has so far successfully contained the virus, authorities announced Saturday that they will expand restrictions in the Seoul region to cover all territories, after the country recorded more than 300 new cases of the disease for two consecutive days.
In Germany, the authorities announced that the number of new daily cases of Coronavirus had exceeded the 2,000 threshold in the last 24 hours, a level not seen since the end of April.
Robert Koch Institute for Infectious Diseases of Germany has recorded 2,034 new cases, bringing the total number of cases since the outbreak began to 232,082, with seven new deaths, bringing the country's death toll to 9,267.
In Madrid, people were called to isolation in the areas most affected by the virus at a time when the number of registered cases in Spain rose by more than 8,000 in 24 hours.
Similar measures are being taken in England, where isolation measures are being tightened in several areas in the north-west of the country, with Birmingham, the country's second most populous city, was put under surveillance.
Since midnight, residents of Oldham and Blackburn, as well as parts of the Pendle area, where nearly half a million people live, have become unable to meet people from outside their area.
Lebanon: "Where will they put patients"?
In Tunisia, authorities on Friday reimposed a curfew between 5 p.m. and 5 a.m. for a week in the southeastern city of Hama, where the number of cases is rising.
On Friday, Lebanon re-entered a new phase of public closure lasting two weeks at a time when it is facing record cases number and the hospitals are full of Covid-19 patients and injured in the August 4th explosion who should be treated.
Roxanne Mekrzel, a 55-year-old housewife, believes that "closing the country is economically harmful" to institutions struggling to keep their doors open, but at the same time considers that "low selling is better than getting sick and be put in hospitals, which are already full."
"There's no place in hospitals, if people get infected, where are they going to put them?" she says.
More than 790,000 deaths
The challenge seems to be great as the epidemic that emerged in China last December re-emerged following summer holidays, family meetings and celebrations, after signs of decline emerged in the spring.
Overall, the epidemic has claimed at least 793,000 lives worldwide and infected more than 22 million, 734,900 people in 196 countries and regions, according to official figures.
The United States remains the country most affected by the virus, according to the latest statistic from Johns Hopkins University, the number of infections reached 5.618000 in the country on Friday and 175,245 deaths.
There were 47,031 cases and 1,067 additional deaths within 24 hours.
Brazil followed with 112,304 deaths, Mexico (59,106), India (54,849) and Britain (41,403). Latin America and the Caribbean recorded 252,233 deaths, while Europe recorded 212,135 deaths.
Source: al-watan

الوطن- وكالات:
بين إعادة فرض تدابير عزل وفرض وضع الكمامات، تتكثّف القيود في الكثير من الدول التي تحاول بصعوبة احتواء تفشي فيروس كورونا الذي تأمل منظمة الصحة العالمية بطيّ صفحته "خلال أقلّ من عامين".
وبعد أن كان الأمر مجرد توصية، أصبح وضع الكمامات في وسائل النقل المشترك في الدنمارك إلزامياً اعتباراً من السبت في وقت تواجه المملكة ارتفاعاً في عدد الإصابات بالمرض وفي عدد البؤر المحلية.
في فرنسا، حيث سُجّلت أكثر من 4500 إصابة جديدة بكوفيد-19 خلال الساعات الأربع والعشرين الأخيرة، أصبح وضع الكمامات إلزامياً أيضاً في جزء من وسط مدينة ليون، بعد أن فُرض في بعض مناطق باريس ونيس.
وبحسب السلطات المحلية، يُفترض أن يسمح هذا التدبير الذي يشمل الشوارع الأكثر اكتظاظاً، بتجنب تفشي الفيروس بسبب عودة المصطافين من عطلهم وبمكافحة الوباء مع اقتراب موعد العودة إلى المدارس.
كوريا الجنوبية وألمانيا وإسبانيا وإنجلترا
في كوريا الجنوبية التي نجحت حتى الآن في احتواء الفيروس، أعلنت السلطات السبت أنها ستوسّع اعتباراً من الأحد نطاق تشديد القيود المفروضة في منطقة سول لتشمل كافة الأراضي، بعد أن سجّلت البلاد أكثر من 300 إصابة جديدة بالمرض ليومين متتاليين.
وفي ألمانيا أعلنت السلطات أن عدد الإصابات اليومية الجديدة بفيروس كورونا تجاوز عتبة الألفين خلال الساعات الأربع والعشرين الأخيرة، وهو مستوى غير مسبوق منذ نهاية نيسان/أبريل.
وسجّل معهد روبرت كوخ الألماني للأمراض المعدية 2034 إصابة جديدة ما يرفع العدد الإجمالي للإصابات منذ بدء تفشي الوباء، إلى 232 ألفا و82، بالإضافة سبع وفيات جديدة لتبلغ حصيلة الوفيات في البلاد 9267.
في مدريد، دعي السكان إلى الخضوع لعزل في المناطق الأكثر تضرراً جراء الفيروس في وقت ارتفع عدد الإصابات المسجّلة في إسبانيا أكثر من ثمانية آلاف خلال 24 ساعة.
وتّتخذ تدابير مماثلة في إنجلترا حيث يتمّ تشديد تدابير العزل في مناطق عدة في شمال غرب البلاد حيث تمّ وضع بيرمينغهام، ثاني مدينة أكثر اكتظاظاً في البلاد، تحت المراقبة.
ومنذ منتصف الليل، لم يعد بامكان سكان مدينتي أولدهام وبلاكبورن وكذلك أجزاء عدة من منطقة بيندل حيث يقطن قرابة نصف مليون شخص، الالتقاء بأشخاص من خارج منطقتهم.
لبنان: "أين سيضعون المرضى"؟
في تونس، أعادت السلطات الجمعة فرض حظر تجول بين الخامسة بعد الظهر والخامسة صباحاً لأسبوع في مدينة الحامة في جنوب شرق البلاد التي تشهد ارتفاعاً في عدد الإصابات.
والجمعة، دخل لبنان مجدداً في مرحلة جديدة من الإغلاق العام تستمرّ أسبوعين في وقت يواجه أعداد إصابات قياسية وينبغي التعامل مع مستشفيات ممتلئة بمرضى كوفيد-19 وجرحى انفجار الرابع من آب/أغسطس.
ترى روكسان مكرزل وهي ربة منزل تبلغ 55 عاماً أنّ "اقفال البلد مضرّ اقتصادياً" للمؤسسات التي تجهد لابقاء أبوابها مفتوحة، إلا أنها تعتبر في الوقت ذاته أن "تدني معدل البيع يبقى أفضل من أن يمرضوا ويدخلوا المستشفيات" المكتظة أساساً.
وتقول "لا مكان في المستشفيات، إذا أصيب الناس أين سيضعونهم"؟
أكثر من 790 ألف وفاة
يبدو التحدي كبيراً في وقت استأنف الوباء الذي ظهر في الصين في كانون الأول/ديسمبر الماضي تفشيه إثر العطل الصيفية والاجتماعات العائلية والاحتفالات، بعد أن ظهرت في الربيع مؤشرات تراجعه.
في المجمل، أودى الوباء بحياة ما لا يقلّ عن 793 ألف شخص في العالم وأصاب أكثر من 22 مليوناً و734 ألفا و900 شخص في 196 بلداً ومنطقة وفق ما تشير إليه الأرقام الرسمية.
ولا تزال الولايات المتحدة الدولة الأكثر تضرراً جراء الفيروس، فبحسب آخر حصيلة أعلنتها جامعة جونز هوبكنز بلغ عدد الإصابات في البلاد الجمعة خمسة ملايين و618 ألفا وعدد الوفيات 175245.
وسُجّلت 47031 إصابة و1067 وفاة إضافية خلال 24 ساعة.
تأتي بعدها البرازيل حيث بلغ عدد الوفيات 112304 وفيات ثم المكسيك (59106) والهند (54849) وبريطانيا (41403). وأحصت أميركا اللاتينية والكاريبي 252233 وفاة أما أوروبا فسجلت 212135 وفاة.
المصدر: al-watan