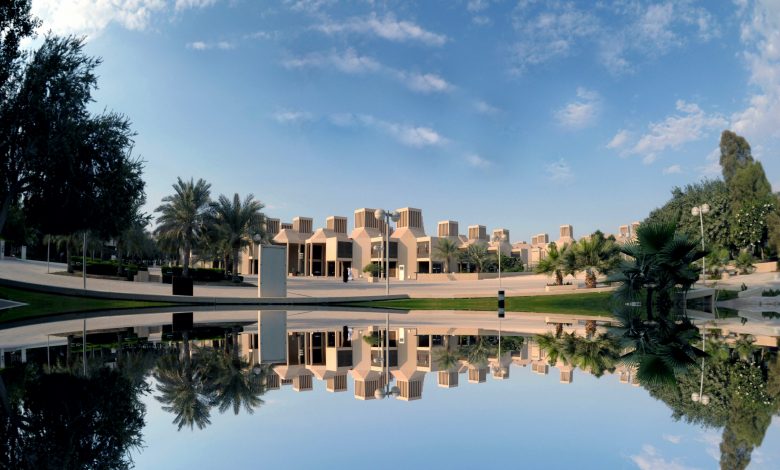 📚Education
QU Ranks Among Top 700 Universities Globally
جامعة قطر ضمن أفضل ٧٠٠ جامعة على مستوى العالم
QNA – Doha:
Qatar University (QU) has ranked 601-700 globally, according to the Academic Ranking of World Universities (ARWU) 2020 Ranking
Qatar University has maintained its legacy since 2017. In 2017 QU ranked 601-700, in 2018 QU ranked 901-1000 and in 2020 QU ranked 601-700 according to ARWU.
Universities are ranked by several indicators of academic or research performance, including alumni and staff winning Nobel Prizes and Fields Medals, highly cited researchers, papers published in Nature and Science, papers indexed in major citation indices, and the per capita academic performance of an institution.
For each indicator, the highest scoring institution is assigned a score of 100, and other institutions are calculated as a percentage of the top score. The distribution of data for each indicator is examined for any significant distorting effect; standard statistical techniques are used to adjust the indicator if necessary.
On this occasion, QU President Dr. Hassan Al Derham said: "The university's presence in this prestigious ranking is the result of deliberate work and concerted efforts of the university to improve the quality of education and scientific research."
ShanghaiRanking Consultancy is a fully independent organization dedicating to research on higher education intelligence and consultation. It has been the official publisher of the Academic Ranking of World Universities since 2009.

الدوحة – قنا:
حصلت جامعة قطر على المركز 601 / 700 عالميًا وفقًا لتصنيف شنغهاي للجامعات العالمية لعام 2020 (ARWU) لتحافظ الجامعة على ما حققته من ترتيب في العام 2017.
ويتم تصنيف الجامعات من خلال عدة مؤشرات للأداء الأكاديمي أو البحثي، بما في ذلك الخريجون والموظفون الحائزون على جائزة نوبل أو ميدالية فيلدز (الجائزة الأولى على مستوى العالم في مجال الرياضيات وتعادل جائزة نوبل) والباحثون المشهود لهم دوليًا، والأوراق المنشورة في مجلة (Nature and Science) العلمية والأوراق المفهرسة في مؤشرات الاقتباس الرئيسية، وكذلك نسبة الأداء الفردي من الأداء الأكاديمي للمؤسسة. ويعطي التصنيف لكل مؤشر من المؤشرات السابقة، درجة 100 للمؤسسة التي حصلت على أعلى الدرجات، ويتم احتساب درجات المؤسسات الأخرى كنسبة مئوية من الدرجة العُظمى.
وتتوزع المؤشرات والمعايير لتصنيف (ARWU) بواقع 10 بالمئة لجودة التعليم و40 بالمئة لكفاءة الهيئة التدريسية و40 بالمئة لنتائج ومخرجات البحث العلمي و10 بالمئة للأداء الفردي ضمن المؤسسة.
وبهذه المناسبة قال سعادة الدكتور حسن بن راشد الدرهم رئيس جامعة قطر إن بروز اسم الجامعة في تصنيف شنغهاي للجامعات العالمية ما هو إلا ثمرة عمل مدروس وتضافر جهود الجامعة للارتقاء بجودة التعليم والبحث العلمي.
وكانت جامعة قطر قد حصلت على المرتبة 601 / 700، في العام 2017، ثم المرتبة 901 / 1000 في العام الذي يليه، لتحافظ هذا العام على مرتبتها المتقدمة المسجلة في العام 2017.
وتعد منظمة تصنيف شنغهاي جهة مكرسة للبحث في ذكاء التعليم العالي والاستشارات المتعلقة بذلك، وتتولى مهمة النشر الرسمي للترتيب الأكاديمي للجامعات العالمية منذ عام 2009.