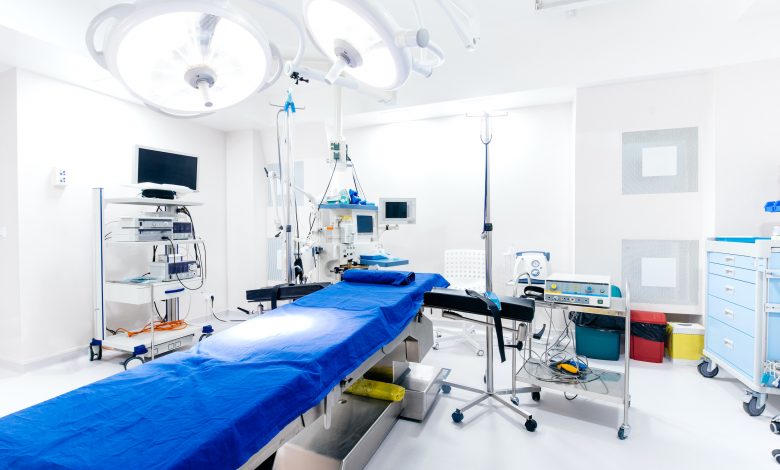 ٧٧٤ ألف وفاة بكورونا في العالم
Al-Sharq – WGOQatar Translations – Doha:
The new Coronavirus has claimed the lives of 774,832 people worldwide since the WHO office in China announced the outbreak at the end of December, and health authorities in America announced a rise in the number of people infected with the new Coronavirus (Covid-19) to about 5.4 million, while France recorded a significant decline. The U.S. Centers for Disease Control and Prevention (CDC) said yesterday that the number of deaths increased by 654 cases to reach a total of 169,350 case and 350 deaths while the total number of infections increased to 5 million, 382 thousand and 125, increasing by 41 thousand and 893 cases from the previous statistic. According to "Al Jazeera Net."
In a related context The World Health Organization (WHO) has warned that the spread of coronavirus is increasingly driven by people between the ages of 20, 30 and 40, and many do not realize they have been infected. "This increases the risk of repercussions on the most vulnerable: the elderly, patients receiving long-term care, living in densely populated and deprived areas," said Takeshi Kasai, regional director for the Western Pacific region.
The UAE Health Minister said yesterday that an increase in the number of Coronavirus infections in the last two weeks is worrying and could threaten further increases in the near future. The government said that the UAE has recorded 365 new cases and two deaths in the last 24 hours, bringing the total number of cases of Covid-19 in the Gulf country since the beginning of the epidemic to 64,906 cases and 366 deaths.
In Libya, casualties increased by several hundred per day, reaching a total of nearly 8,200, and more than 150 deaths. The outbreaks include Tripoli and the coastal city of Misrata, as well as Sabha, the largest city in the south. Medical teams say the virus is spreading because citizens continue to attend large gatherings, including weddings and events, and do not adhere to physical distancing.
Moroccan authorities have closed additional beaches and neighbourhoods to stop the spreading of the outbreak of the Covid-19 epidemic, which has been on an upward trend for several days in the kingdom. The beaches of Tamara and Sakhirat, near the capital Rabat, were to be closed from Wednesday, according to a source in the local authorities, noting that the attendance for them was increasing after the closure of The Sala beach near the capital earlier.
Lebanon's Interior Ministry ordered companies across the country to close for two weeks and imposed a night-time curfew from Friday following an increase in cases of the new Coronavirus.
Source: al-sharq

الدوحة – الشرق
أودى فيروس كورونا المستجد بـ 774,832 شخصا في العالم منذ أن أعلن مكتب منظمة الصحة العالمية في الصين ظهور المرض في نهاية ديسمبر، وأعلنت السلطات الصحية في أمريكا ارتفاع عدد المصابين بفيروس كورونا المستجد (كوفيد-19) إلى نحو 5.4 مليون إصابة، في حين سجلت فرنسا انخفاضا كبيرا. وقالت المراكز الأمريكية لمكافحة الأمراض والوقاية منها أمس إن عدد الوفيات ارتفع بواقع 654 حالة ليبلغ العدد الإجمالي 169 ألفا و350 وفاة، في حين ارتفع مجمل الإصابات إلى 5 ملايين و382 ألفا و125، بزيادة 41 ألفا و893 إصابة عن الإحصاء السابق. بحسب "الجزيرة نت".
في سياق متصل، حذرت منظمة الصحة العالمية من أن انتشار فيروس كورونا يقوده بشكل متزايد أشخاص أعمارهم بين العشرينيات والثلاثينيات والأربعينيات، ولا يدرك كثيرون أنهم أصيبوا بالعدوى. وقال المدير الإقليمي لمنطقة غرب المحيط الهادي تاكيشي كاساي "هذا يزيد من مخاطر التداعيات على الفئات الأكثر ضعفا: كبار السن والمرضى الذين يتلقون رعاية طويلة الأمد، والذين يعيشون في مناطق مكتظة بالسكان ومناطق محرومة".
وقال وزير الصحة الإماراتي امس إن زيادة في أعداد حالات الإصابة بفيروس كورونا خلال الأسبوعين الأخيرين تدعو للقلق وقد تنذر بزيادات أخرى في المستقبل القريب. وقالت الحكومة إن الإمارات سجلت 365 حالة إصابة جديدة وحالتي وفاة بالمرض في الساعات الأربع والعشرين الأخيرة، ليصل العدد الإجمالي لحالات الإصابة بمرض كوفيد-19 في البلد الخليجي منذ بداية الوباء إلى 64906 حالات إصابة و366 وفاة.
وفي ليبيا، تزايدت الإصابات بعدة مئات في اليوم الواحد لتصل في المجمل إلى ما يقارب 8200 إصابة، وأكثر من 150 وفاة. وتضم بؤر التفشي العاصمة طرابلس ومدينة مصراتة الساحلية، إضافة إلى سبها، كبرى مدن الجنوب. وتقول الفرق الطبية إن الفيروس ينتشر لأن المواطنين مستمرون في حضور التجمعات الكبيرة بما في ذلك حفلات الزفاف والمناسبات، ولا يلتزمون بالتباعد الجسدي.
وأغلقت السلطات المغربية شواطئ وأحياء إضافية للتصدي لانتشار وباء كوفيد-19، الذي يستمر تفشيه في منحى تصاعدي منذ أيام عدة في المملكة. وتقرر إغلاق شواطئ مدينتي تمارة والصخيرات قرب العاصمة الرباط ابتداء من الأربعاء بحسب مصدر في السلطات المحلية، مشيرا إلى تزايد الإقبال عليها بعد إغلاق شاطئ سلا المجاور للعاصمة في وقت سابق.
وأمرت وزارة الداخلية في لبنان الشركات في أنحاء البلاد بالإغلاق لمدة أسبوعين وفرضت حظر تجول أثناء الليل اعتبارا من يوم الجمعة بعد الزيادة في حالات الإصابة بفيروس كورونا المستجد.
المصدر: al-sharq