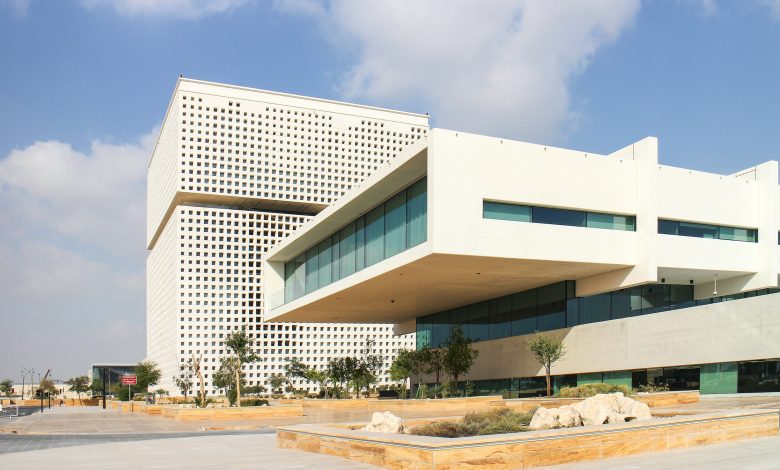 📚Education
Qatar Foundation considers distance learning
مؤسسة قطر تبحث خيار التعلم عن بُعد
Al-Sharq – WGOQatar Translations – Doha:
Qatar Foundation's pre-university education source said the foundation is still considering the option of adopting distance learning for the next academic year, after coordinating with the relevant authorities from the Ministries of Education and Health and others.
He noted that the Foundation for Pre-University Education is discussing with specialists the option of adopting distance learning to preserve the future of students in QF's 13 schools.
The schools have more than 7,000 students, more than 1,300 staff, faculty members and 60 nationalities.
The schools that fall under the Foundation for Pre-University Education are Qatar Leaders Academy, Reynad Academy, Awsaj Academy, Qatar Academy of Sciences and Technology, My Academy, Tariq Bin Ziad School and Qatar Academy of Music.
Qatar Academy schools adopt the International Baccalaureate curriculum, offering comprehensive and intensive programs with international English language education, as well as a major focus on Arab and Islamic studies, designed to encourage students to think critically and participate actively in society.
Qatar Academy's schools are: Doha Academy, Al Khor, Al-Wakra, Al-Sedra and Musheireb Academies.
Source: al-sharq

الدوحة ـ الشرق:
 أفاد مصدر مسؤول في التعليم ما قبل الجامعي بمؤسسة قطر بأنّ المؤسسة لا تزال تدرس خيار اعتماد التعلم عن بُعد للعام الجامعي المقبل، وذلك بعد التنسيق مع الجهات المختصة من وزارتي التعليم والصحة وغيرهما.
وأشار إلى أنّ مؤسسة التعليم ما قبل الجامعي تبحث مع المختصين خيار اعتماد التعلم عن بُعد حفاظاً على مستقبل الطلاب في مدارس مؤسسة قطر وعددها 13 مدرسة.
وتضم المدارس أكثر من 7 آلاف طالب وأكثر من 1300 موظف وعضو هيئة تدريس و60 جنسية.
والمدارس التي تندرج تحت مؤسسة التعليم ما قبل الجامعي أكاديمية قطر للقادة وأكاديمية ريناد وأكاديمية العوسج وأكاديمية قطر للعلوم والتكنولوجيا وأكاديميتي ومدرسة طارق بن زياد وأكاديمية قطر للموسيقى.
وتعتمد مدارس أكاديمية قطر مناهج البكالوريا الدولية، وتقدم برامج شاملة ومكثفة تضم تعليماً دولياً باللغة الإنجليزية، إضافة إلى التركيز بشكل كبير على الدراسات العربية والإسلامية، وتمّ تصميم تلك المناهج لتشجيع الطلاب على التفكير الناقد والمشاركة الفاعلة في المجتمع.
ومدارس أكاديمية قطر هي: أكاديمية الدوحة وأكاديميات الخور والوكرة والسدرة ومشيرب.
المصدر: al-sharq