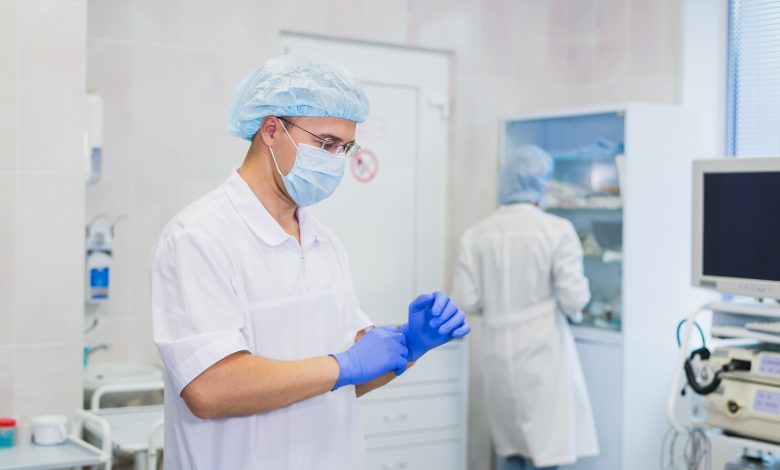 💉 Health
🦠Coronavirus
Worrying increase in Corona cases .. MoPH may recommend postponing the fourth phase
زيادة مقلقة في إصابات كورونا .. ووزارة الصحة قد توصي بتأجيل المرحلة الرابعة
Al-Sharq – WGOQatar Translations – Doha:
Dr. AbdulLatif Al-Khal, head of the National Strategic Group for The Response to Coronavirus (Covid-19) and head of the Department of Transitional Diseases at Hamad Medical Corporation, said the Ministry of Health is following up on nine indicators of the spread of the virus in the community, noting that if it indicates a worrying increase, it may recommend that the government delay the transition to the fourth phase of the deregulation plan.
"We are now in the middle of the third phase of the deregulation plan, but progress to phase 4 depends on the continuous improvement in the number of new daily cases, and unless we comply with all preventive measures, there is a real risk of returning to the first stage," Dr. Al-Khal explained at a health conference on the latest developments on the coronavirus in the community.
Dr. Al-Khal added that the number of cases has recently increased after a period of decline due to the eid al-Adha holiday and the lack of commitment of many members of the community to precautionary measures, especially during social meetings and family visits.
He continued: "There has been a noticeable and somewhat worrying increase in the last few days between citizens and practitioners from residents and comes 10 days after the Eid al-Adha holiday, which is greater than the increase in cases after Eid al-Fitr.
He noted that in the light of recent indicators, it is expected that the number of corona cases will increase through spots located between families in Doha and outside it and we do not expect it to be like the first wave.
"If the number of ceses continues to increase, this could lead to the reimposition of some of the previous procedures or delay the transition to the fourth phase of the deregulation plan," he said.
He pointed out that most of the new infections were among members of the same family and came from family meetings or social events in violation of the preventive directives, pointing out that a large proportion of the infected during the past 10 days among citizens and residents of professionals under the age of 15, and a large proportion of them between the ages of 15 and 20 years, this indicates that young people are the most affected cases due to social mixing.
Dr. Al-Khal explained that many of the deaths were for people who picked up the virus from relatives who were infected during social meetings during which they did not comply with the precautionary directives, noted that the number of cases requiring admission to intensive care ranges from 2 to 5 cases per day, and this number could increase.
Source: al-sharq

الدوحة – الشرق:
قال الدكتور عبد اللطيف الخال-رئيس المجموعة الاستراتيجية الوطنية للتصدي لفيروس كورونا (كوفيد-19) ورئيس قسم الأمراض الانتقالية في مؤسسة حمد الطبية، إن وزارة الصحة تتابع 9 مؤشرات حول انتشار الفيروس في المجتمع، مشيراً إلى أنه إذا دلت على زيادة مقلقة فإنها قد توصي الحكومة بتأخير الانتقال إلى المرحلة الرابعة من خطة رفع القيود.
وأوضح د. الخال خلال مؤتمر صحي حول آخر مستجدات فيروس كورونا في المجتمع: نحن الآن في منتصف المرحلة الثالثة من خطة رفع القيود، لكن التقدم إلى المرحلة الرابعة يعتمد على التحسن المستمر في عدد الحالات اليومية الجديدة، وما لم نلتزم بجميع التدابير الوقائية، فهناك خطر حقيقي بالعودة إلى المرحلة الأولى.
وأضاف د. الخال إنه لوحظ مؤخراً ارتفاع عدد الإصابات بعد فترة من الانخفاض وذلك بسبب إجازة عيد الأضحى وعدم التزام العديد من أفراد المجتمع بالإجراءات الاحترازية وبالذات أثناء اللقاءات الاجتماعية والزيارات العائلية.  
وتابع: هناك زيادة ملحوظة ومقلقة نوعاً ما في الأيام القليلة الماضية بين المواطنين والمقيمين من المهنيين وتأتي هذه الزيادة بعد عشرة أيام من عطلة عيد الأضحى وهي أكبر من الزيادة في الإصابات بعد عيد الفطر.
وأشار إلى أنه في ضوء المؤشرات الأخيرة فمن المتوقع زيادة عدد حالات كورونا من خلال بؤر متركزة بين الأسر في الدوحة وخارجها ولا نتوقع أن تكون مثل الموجة الأولى.
وأكد د. الخال أنه "في حال استمر عدد الإصابات بالتزايد فإن ذلك قد يؤدي إلى إعادة فرض بعض الإجراءات السابقة أو تأخير الانتقال إلى المرحلة الرابعة من خطة رفع القيود.
ولفت إلى معظم الإصابات الجديدة كانت بين أفراد الأسرة الواحدة ومصدرها اللقاءات العائلية أو المناسبات الاجتماعية المخالفة للتوجيهات الوقائية، مشيراً إلى أن نسبة كبيرة من المصابين خلال الأيام العشرة الماضية بين المواطنين والمقيمين من المهنين تقل أعمارهم عن 15 عاماً  كما أن نسبة كبيرة منهم تترواح أعمارهم بين 15 -20 عاماً وهذا يدل على أن الشباب هم أكثر الحالات المصابة بسبب الاختلاط الاجتماعي.
وأوضح د. الخال أن كثير من الوفيات التقط أصحابها الفيروس من أقارب لهم أصيبوا بدورهم خلال لقاءات اجتماعية لم يلتزموا خلالها بالتوجيهات الاحترازية، منوها بأن عدد الحالات التي تستدعي دخول العناية المركزة يتراوح بين 2 – 5 حالات يوميا وهذا الرقم قابل للزيادة.
المصدر: al-sharq