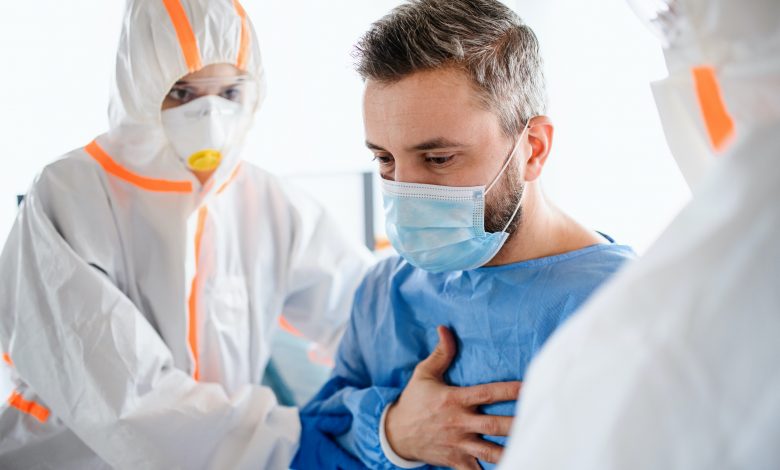 👮‍♂️ Government
QRCS provided medical services to 28,416 workers during Eid Al Adha
الهلال الأحمر يقدم الخدمات الصحية لصالح ٢٨،٤١٦ عاملاً خلال عطلة عيد الأضحى
The Peninsula – Doha:
During Eid Al Adha, Qatar Red Crescent Society (QRCS) has continued to undertake its medical mandate for the public, with a medical workforce of 639 physicians, nurses, technicians, first responders, and ambulance drivers.
Over the period from July 29 to August 8, 2020, the Workers' Health Centres serviced as many as 28,416 patients in different specialisations.
Under the supervision of the Ministry of Public Health (MoPH), QRCS operates four Workers' Health Centres in Mesaimeer, Fereej Abdul Aziz, Al Hemailah, and Zekreet.
These health facilities provide services of general and specialised clinics, dental clinics, urgent cases, dressing and minor surgeries, X-ray and ultrasound, medical lab and pharmacy.
QRCS's emergency medical services operate a fleet of 46 fully equipped ambulance vehicles, run by highly trained paramedics and drivers. They transport injured to the different departments of Hamad Medical Corporation (HMC) and provide medical coverage at sports and public events.
The most cases received by the health facilities during the reported period were fever and flu, totalling 3,252 patients as Al Hemailah received 1,878 patients, Mesaimeer 736 patients, Fereej Abdul Aziz 616 patients, and Zekreet 22 patients.
Other cases totalled 17,684, of which 6,916 were received at Al Hemailah Health Centre, 5,146 at Mesaimeer Health Centre, 5,223 at Fereej Abdul-Aziz Health Centre, and 399 at Zekreet Health Centre.
Source: thepeninsulaqatar

الدوحة – الشرق:
استمر الهلال الأحمر القطري في أداء مهامه الطبية لصالح أفراد المجتمع خلال فترة عيد الأضحى المبارك، وذلك بالتنسيق مع المؤسسات الصحية بالدولة، ويتميز الهلال الأحمر القطري بوجود فريق طبي ذي كفاءة عالية يضم 639 كادراً طبياً ما بين أطباء وممرضين وفنيين ومسعفين وسائقي سيارات إسعاف.
وخلال الفترة من 29 يوليو حتى 8 أغسطس الجاري، قدمت مراكز العمال الصحية، التي يديرها الهلال الأحمر القطري تحت إشراف وزارة الصحة العامة، خدماتها المجانية والمتنوعة لصالح إجمالي 28.416 مراجعاً في مختلف التخصصات.
ويتولى الهلال الأحمر القطري تشغيل 4 مراكز صحية للعمال هي: مركز مسيمير ومركز فريج عبدالعزيز ومركز الحميلة ومركز زكريت، وهي تقدم خدمات العيادات العامة، والعيادات التخصصية، وعيادات الأسنان، والحالات المستعجلة، والضماد والجراحات الصغرى، والأشعة والموجات فوق الصوتية، المخبر الطبي، الصيدلية.
إلى جانب ذلك، يقدم الهلال الأحمر القطري الخدمات الطبية الطارئة من خلال أسطول مكون من 46 سيارة إسعاف مجهزة بالمعدات الإسعافية اللازمة، وتشغلها أطقم من المسعفين والسائقين على درجة عالية من التدريب، حيث يساهمون في إسعاف ونقل حالات الإصابة إلى مؤسسة حمد الطبية بأقسامها المختلفة، فضلاً عن مشاركتهم في تأمين الفعاليات الرياضية والاجتماعية.
وكانت أبرز الحالات التي تم استقبالها خلال فترة التقرير هي حالات الحمى والإنفلونزا، حيث بلغ إجماليها 3.252 حالة مقسمة كالتالي: مركز الحميلة الصحي (1.878 حالة)، مركز مسيمير الصحي (736 حالة)، مركز فريج عبدالعزيز الصحي (616 حالة)، مركز زكريت الصحي (22 حالة).
أما الحالات الأخرى فبلغ عددها الإجمالي 17.684 حالة، وتوزعت ما بين مركز الحميلة الصحي (6.916 مراجعاً)، ومركز مسيمير الصحي (5.146 مراجعاً)، ومركز فريج عبدالعزيز الصحي (5.223 مراجعاً)، ومركز زكريت الصحي (399 مراجعاً).
المصدر: al-sharq