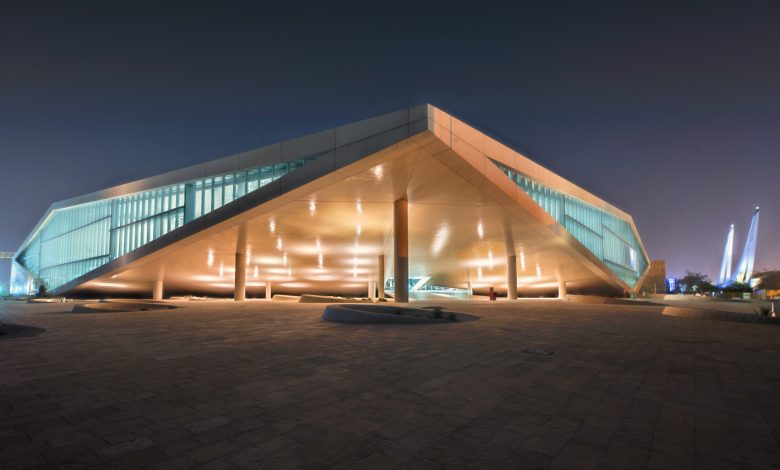 مكتبة قطر الوطنية: نضع إمكاناتنا للحفاظ على تراث لبنان
The Peninsula – Doha:
Qatar National Library has expressed shock and sorrow over the recent devastating explosion in Beirut that caused heavy human loss and enormous material and moral damage.
The Library in a statement yesterday, expressed its sincere condolences to the people of Lebanon for those who died in this tragedy. 
"We also extend our prayers to God for the speedy recovery of the wounded and the safe return of the missing to their families. The Library also strongly supports the "Lebanon in Our Hearts" campaign launched by Qatari governmental and charitable institutions," said the statement.
"Doha shares Lebanon's grief and affirms its confidence in the continuing cultural status of its sister city Beirut, which has a special place in the hearts of every Arab citizen. The contributions of Lebanese writers, poets, artists and thinkers are at the root of modern Arab culture. Lebanon's intellectual freedom made it a refuge from even the harshest conditions for oppressed voices that otherwise would have been silenced, and the world is a better place thanks to it," it said.
"At the same time that the Library extends its deepest sympathies to the people of Lebanon, we also ring alarm bells to warn against the dangers to its architectural and documentary history, express our grave concern over threats to Beirut's heritage, and urge for the utmost efforts to conserve and preserve it," said the QNL.
The statement further said,"The Library stands in solidarity with Lebanon, the National Library of Lebanon, and its other cultural and heritage institutions, and we stress that Lebanon is not alone in this ordeal. The Library has already opened communications with our Lebanese counterparts to express our readiness to provide all possible support to the National Library of Lebanon and other institutions."
Source: thepeninsulaqatar

الدوحة – الشرق:
أعربت مكتبة قطر الوطنية عن خالص تعازيها للشعب اللبناني الشقيق في الذين قضوا في فاجعة مرفأ بيروت.
وأعلنت عن دعمها لحملة "لبنان في قلوبنا" التي أطلقتها مؤسسات حكومية وخيرية قطرية.
وقال بيان للمكتبة إن لبيروت مكانة خاصة في قلب كل عربي، وتسجل الذاكرة الثقافية العربية مواقفها ودورها في احتضان أعظم الكتاب والشعراء والفنانين اللبنانيين وإخوتهم من العرب، فما تمتعت به لبنان من حرية فكرية جعل منها ملجأ في أحلك الظروف لكل كاتب أو أديب أو مبدع مضطهد، وملاذًا للشعراء والأدباء والكتاب والفنانين.
واضاف البيان: لبيروت أيضًا مكانة خاصة كعاصمة للكتاب العربي، وللثقافة العربية، والدوحة التي رفعت شعار "الثقافة العربية وطنًا والدوحة عاصمة" تشارك بيروت أحزانها، وتؤكد ثقتها في استمرار مكانة بيروت الثقافية يدًا بيد مع شقيقتها الدوحة.
وأعربت عن قلقها على تراث بيروت مشددة على بذل أقصى الجهود اللازمة لصونه والحفاظ عليه.
وأعلنت مكتبة قطر الوطنية عن التضامن مع لبنان ومع مكتبة لبنان الوطنية وسائر مؤسساتها الثقافية والتراثية، مؤكدة أن لبنان لا تقف وحدها في هذه المحنة. وقد بدأت المكتبة بالفعل في التواصل مع نظرائها من الجهات المعنية في لبنان لإبداء استعدادها لتقديم كل دعم ممكن للمكتبة الوطنية وغيرها من المؤسسات التراثية والثقافية اللبنانية.
وأكدت المكتبة أنها تضع كل ما لديها من خبرات وكفاءات بشرية متميزة في الحفاظ على التراث، بعضها لبناني الجنسية، لخدمة جهود الحفاظ على التراث العريق في لبنان وصون كنوزها الثقافية والمعرفية من الأخطار التي تهددها.
المصدر: al-sharq