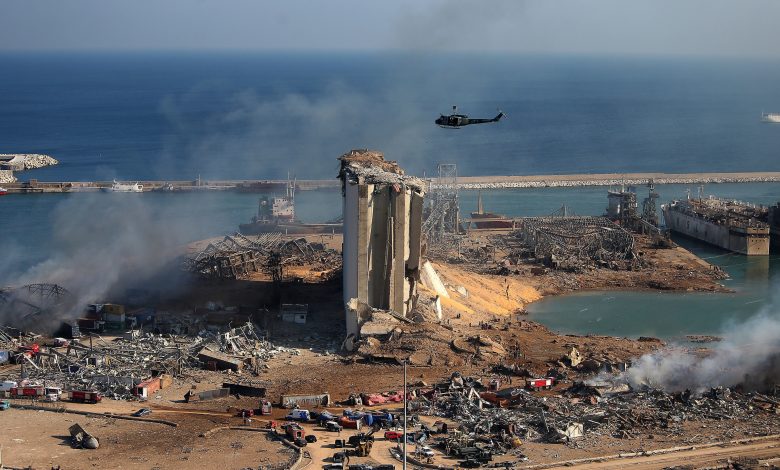 🌍 World
Lebanese FM praises support from Qatar
وزير الخارجية اللبناني يشيد بالدعم القطري
QNA – Doha:
Minister of Foreign Affairs and Emigrants of the Republic of Lebanon H E Charbel Wahba praised the medical aid and supplies that the State of Qatar sent to his country after the explosion that occurred on Tuesday in the Beirut Port.
In a statement to QNA, the Lebanese Foreign Minister praised the Arab and international support and solidarity with his country following the port explosion, expressing thanks to the countries that offer any humanitarian initiative, support, and solidarity with Lebanon.
H E Charbel Wahba pointed out that the Lebanese officials received many phone calls from all over the world expressing solidarity with Beirut after this explosion. In the implementation of the directives of Amir H H Sheikh Tamim bin Hamad AlThani, urgent Qatari medical aid arrived in Beirut on Wednesday as aircraft of the Qatari Amiri Air Force landed at the Rafic Hariri International Airport, within an airlift, carrying urgent medical aid and supplies, and two fully equipped 500-bed field hospitals to treat those injured by the Beirut Port explosion.
Also, a fully equipped team from the Qatari Search and Rescue Team of the Internal Security Force (Lekhwiya) headed to Beirut on Wednesday to participate in the search and rescue operations.
The Beirut Port blast killed at least 137 people and injured about 5,000 others, according to temporary estimates, as dozens are still missing.
الدوحة – قنا:
نوه سعادة السيد شربل وهبة وزير الخارجية والمغتربين في الجمهورية اللبنانية، بالمساعدات الطبية والإمدادات التي أرسلتها دولة قطر إلى بلاده عقب الانفجار الذي وقع أمس الأول الثلاثاء في مرفأ بيروت.
وأشاد وزير الخارجية اللبناني، في تصريح خاص لوكالة الأنباء القطرية "قنا"، بالدعم والتضامن العربي والدولي الذي تلقته بلاده إثر انفجار المرفأ، وقال "نشكر الدول التي تقدم أي مبادرة إنسانية ومؤازرة وتضامن مع لبنان".
وأشار سعادة السيد وهبة في هذا الصدد، إلى تلقي المسؤولين في لبنان العديد من الاتصالات الهاتفية المعبرة عن تضامن أصحابها حول العالم مع بيروت بعد هذا الانفجار.
وكانت مساعدات طبية قطرية عاجلة وصلت أمس بيروت، تنفيذا لتوجيهات حضرة صاحب السمو الشيخ تميم بن حمد آل ثاني أمير البلاد المفدى "حفظه الله"، حيث حطت بمطار رفيق الحريري الدولي، طائرات تابعة للقوات الجوية الأميرية القطرية، ضمن جسر جوي، تحمل على متنها مساعدات وإمدادات طبية عاجلة، ومستشفيين ميدانيين مجهزين بالكامل سعة كل منهما 500 سرير لعلاج المصابين جراء انفجار مرفأ بيروت.
كما توجه يوم الأربعاء فريق مجهز من مجموعة البحث والإنقاذ القطرية الدولية التابعة لقوة الأمن الداخلي "لخويا" للمشاركة في عمليات البحث والإنقاذ في مكان الحادث.
يأتي ذلك فيما لقي ما لا يقل عن 137 شخصا مصرعهم وأصيب نحو خمسة آلاف آخرين بجروح جراء الانفجار، وفق حصيلة لا تزال مؤقتة إذ لا يزال العشرات في عداد المفقودين.