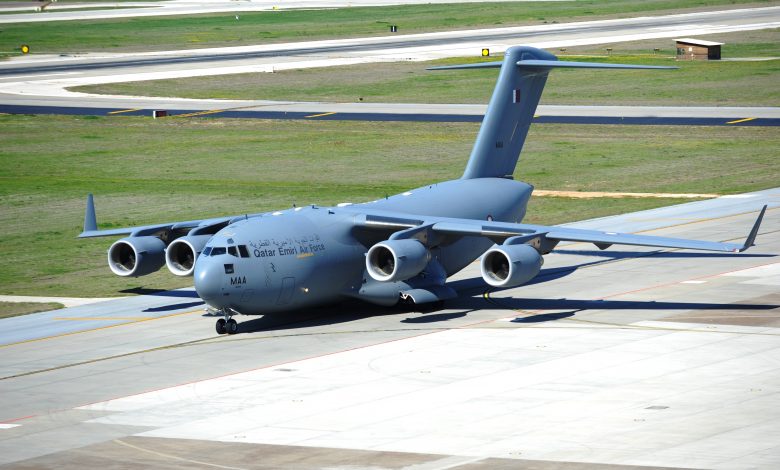 فريق تقني قطري يبدأ في تجهيز مستشفيين ميدانيين في بيروت
QNA – Beirut:  
A technical team from the State of Qatar has begun work on assembling equipping the two field hospitals sent by the State of Qatar in support of the Lebanese concerned authorities to treat the people wounded and affected by the Beirut Port explosion incident, which took place on Tuesday.
The team that arrived in Beirut yesterday evening, on board a Qatari Amiri Air Force plane, began their duties by assembling the first hospital inside the Al-Roum Hospital, provided that the second hospital would be assembled in the vicinity of the Jeitaoui Hospital.
The Lebanese side will manage the two field hospitals after the end of the tasks of the Qatari medical team, which will oversee the start-up.

الدوحة – قنا:
بدأ فريق تقني قطري العمل على تجهيز المستشفيين الميدانيين الذين أرسلتهما دولة قطر مؤازرة للجهات المعنية اللبنانية من أجل التعامل مع الجرحى والمتضررين من حادث انفجار مرفأ بيروت الذي وقع يوم الثلاثاء الماضي.
وقد باشر الفريق الذي وصل بيروت مساء أمس الخميس على متن طائرة تابعة للقوات الجوية الأميرية القطرية، مهامه بتشييد أول مستشفى داخل مستشفى الروم، على أن يتم تشييد المستشفى الثاني في محيط مستشفى الجعيتاوي.
وسيتولى إدارة المستشفيين الميدانيين الجانب اللبناني بعد انتهاء مهام الفريق الطبي القطري الذي سيشرف على بدء التشغيل.