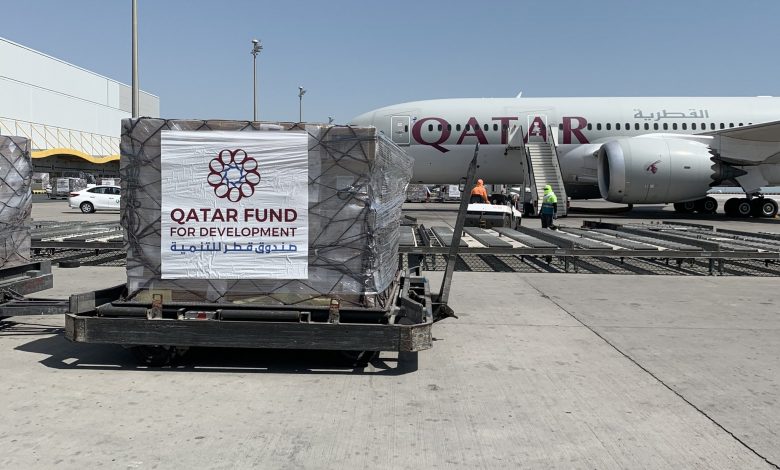 قطر تدعم المغرب لمواجهة جائحة فيروس كورونا
QNA – Doha:
The Embassy of the State of Qatar in the Kingdom of Morocco handed over a support from Qatar Charity to the special fund for the management of the coronavirus (COVID-19) pandemic in Morocco to confront the repercussions of the coronavirus crisis.
This support to the Moroccan fund comes within the framework of the endeavour of Qatar Charity, in coordination with the official authorities, to support the efforts of a number of countries to confront the Coronavirus and limit its spread.

الرباط – قنا:
قامت سفارة دولة قطر لدى المملكة المغربية، بتسليم الصندوق الخاص بتدبير جائحة فيروس كورونا «كوفيد-19» في المغرب، دعماً من «قطر الخيرية»، لمواجهة تداعيات أزمة وباء كورونا. ويأتي هذا الدعم للصندوق المغربي في إطار سعي «قطر الخيرية»، بالتنسيق مع الجهات الرسمية، إلى دعم جهود عدد من الدول للتصدي لفيروس كورونا والحد من انتشاره.