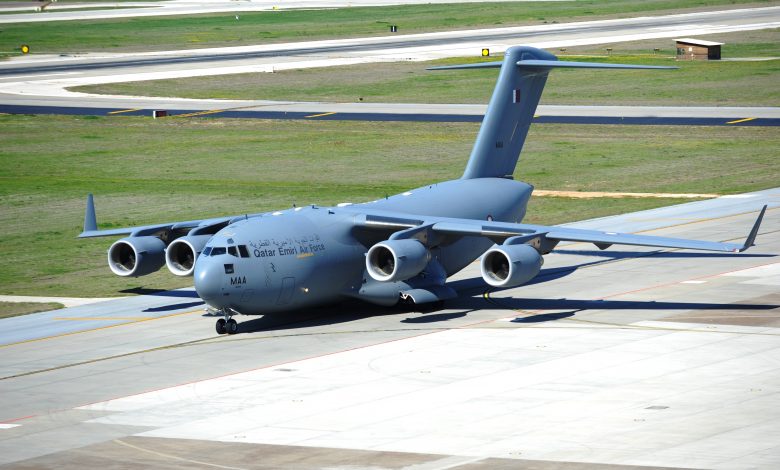 قطر ترسل مستشفيين ميدانيين ومساعدات طبية عاجلة إلى لبنان
QNA – Doha:
On the directives of the Amir H H Sheikh Tamim bin Hamad Al Thani, Qatar send urgent medical assistance to Lebanon this morning. 
The first plane of the Amiri Air Force carrying the aid left for Rafic Hariri International Airport. 
The plane is carrying medical supplies needed to treat the injured from the explosion occurred yesterday at the Beirut port.
Three more aircraft will follow today transporting aid, which includes two fully equipped field hospitals of 500 beds each equipped with respirators and the necessary medical equipment and supplies.

الدوحة – قنا:
 تنفيذا لتوجيهات حضرة صاحب السمو الشيخ تميم بن حمد آل ثاني أمير البلاد المفدى بإرسال مساعدات طبية عاجلة إلى الجمهورية اللبنانية الشقيقة، غادرت صباح اليوم أول طائرة تابعة للقوات الجوية الأميرية ضمن جسر جوي متوجهة إلى مطار رفيق الحريري الدولي تحمل المساعدات والإمدادات الطبية اللازمة لعلاج المصابين جراء الانفجار الذي وقع في مرفأ بيروت يوم أمس والتي تأتي دعما للأشقاء في لبنان.
كما ستتبعها اليوم ثلاث طائرات أخرى لنقل المساعدات التي تتضمن مستشفيين ميدانيين مجهزين بالكامل سعة كل منهما 500 سرير ومزودين بأجهزة التنفس وبالمعدات والمستلزمات الطبية الضرورية.