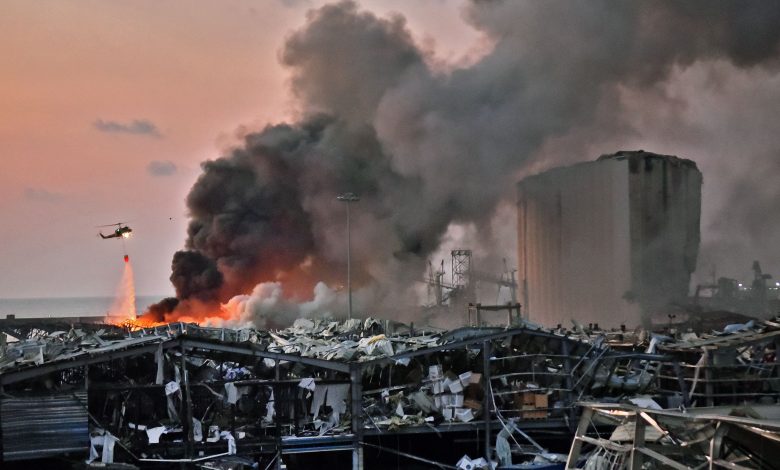 صاحب السمو وجّه بإرسال مستشفيات ميدانية للبنان
Al-Raya – WGOQatar – Doha:
Her Excellency Ambassador Farah Berri, Lebanon ambassador in Doha expressed her thanks and appreciation for the guidance of His Highness Sheikh Tamim bin Hamad Al Thani, Emir of Qatar, to send immediate help and support for Lebanon and the dispatch of field hospitals to treat the injured in the explosion in Beirut port.
In a statement issued by the Lebanese Embassy in Doha yesterday, she said: "Lebanon suffered a severe and painful calamity as a result of the explosion, which caused widespread destruction and casualties, which made Lebanon a country of disaster. The state of Qatar, with its white hands, has been proactive in reaching out to help lebanon's relief at this difficult time.
She added: The feelings of solidarity expressed by His Highness Sheikh Tamim bin Hamad Al Thani, the Emir of the country, in his telephone conversation with His Excellency The President of the Republic, General Michel Aoun, deserve the appreciation and thanks of the Government and the people of Lebanon. She said: "It is necessary to note in all senses of thanks to this love and solidarity expressed by senior Qatari officials and the general Qatari people, which has had a great impact in reducing the scale of the tragedy that has befallen Lebanon.
She added: "Qatar's honorable stand with Lebanon and its people is our pride, and it is a stand that adds to Qatar's track record of bright pages in support of Lebanon in various circumstances, thanks Qatar.
Source: raya

الدوحة – الراية:
أعربت سعادة السفيرة فرح بري سفيرة لبنان في الدوحة عن شكرها وتقديرها لتوجيهات حضرة صاحب السمو الشيخ تميم بن حمد آل ثاني أمير البلاد المفدى لإغاثة لبنان، وتقديم الدعم الفوري وإرسال مستشفيات ميدانية لعلاج جرحى الانفجار الذي وقع في مرفأ بيروت.
وقالت في بيان أصدرته السفارة اللبنانية بالدوحة أمس: تعرض لبنان لنكبة قاسية ومؤلمة جرّاء الانفجار الذي ألحق دمارًا واسعًا وخلف ضحايا من القتلى والجرحى. ما جعل لبنان بلدًا منكوبًا . وقد كانت دولة قطر بأياديها البيضاء سباقة بمد يد العون والمساعدة لإغاثة لبنان في هذا الظرف العصيب.
وأضافت: إن مشاعر التضامن التي عبر عنها حضرة صاحب السمو الشيخ تميم بن حمد آل ثاني أمير البلاد المفدى في اتصاله الهاتفي مع فخامة رئيس الجمهورية العماد ميشال عون جديرة بالتقدير والشكر من لبنان حكومة وشعبًا. وقالت: لابد من التنويه بكل معاني الشكر لهذا الحب والتضامن الذي عبر عنه كبار المسؤولين القطريين وعموم الشعب القطري، ما كان له الأثر الكبير في تخفيف حجم المأساة التي حلت بلبنان.
وأضافت: إن وقفة دولة قطر المشرّفة إلى جانب لبنان وشعبه موضع اعتزازنا وفخرنا وهي وقفة تضاف إلى سجلّ قطر الحافل بالصفحات الناصعة دعما للبنان في مختلف الظروف، شكرًا شكرًا قطر .
المصدر: raya