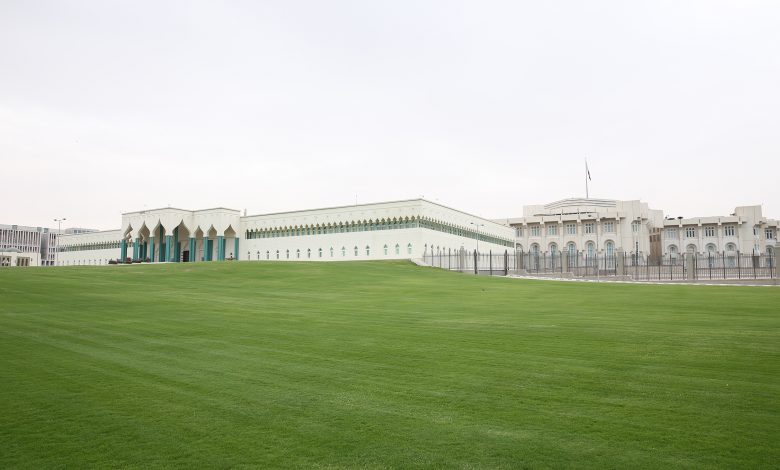 صاحب السمو يقدم المساعدات للبنان بعد انفجار بيروت
QNA – Doha:
His Highness The Amir of State of Qatar Sheikh Tamim bin Hamad Al Thani on Tuesday held a telephone conversation with President of the Republic of Lebanon General Michel Aoun.
During the phone call, HH The Amir offered his condolences to the Lebanese president and the brotherly Lebanese people on the victims of the explosion in the Beirut port, wishing the injured a speedy recovery.
HH The Amir expressed Qatar's solidarity with Lebanon and its willingness to provide all kinds of assistance necessary to mitigate the effects of the explosion.
For his part, the Lebanese president expressed his thanks and appreciation to HH The Amir for his stance and Qatar's permanent standing and continuous support to Lebanon.
"I had a phone call with His Excellency President Michel Aoun to express Qatar's stand alongside the brothers in Lebanon and its willingness to provide immediate support following the explosion at the port of Beirut. Our condolences go out to the Lebanese people, and we pray to God that the victims be blessed with the mercy and speedy recovery for the wounded," HH The Amir said in a tweet.

الدوحة – قنا:
أجرى حضرة صاحب السمو الشيخ تميم بن حمد آل ثاني أمير البلاد المفدى، اتصالا هاتفيا مساء اليوم، مع فخامة الرئيس العماد ميشال عون رئيس الجمهورية اللبنانية الشقيقة، أعرب خلاله عن تعازيه لفخامته وللشعب اللبناني الشقيق في ضحايا الانفجار الذي وقع في مرفأ بيروت متمنيا سموه الشفاء العاجل للمصابين.
كما أعرب سمو الأمير خلال الاتصال عن تضامن دولة قطر مع لبنان الشقيق واستعدادها لتقديم كافة أنواع المساعدة اللازمة لتخفيف آثار هذا الانفجار.
من جانبه عبر فخامة الرئيس اللبناني عن شكره وتقديره لسمو الأمير على موقفه ووقوف دولة قطر الدائم ودعمها ومساندتها المستمرة للبنان.
وقال سمو أمير البلاد المفدى في تغريدة عبر الحساب الرسمي في تويتر: أجريت اتصالا هاتفيا مع فخامة الرئيس ميشال عون للتعبير عن وقوف قطر إلى جانب الأشقاء في لبنان واستعدادها لتقديم الدعم الفوري إثر الانفجار الذي وقع في مرفأ #بيروت اليوم. تعازينا للشعب اللبناني وندعوا الله أن يتغمد الضحايا بواسع رحمته وأن يشفي الجرحى