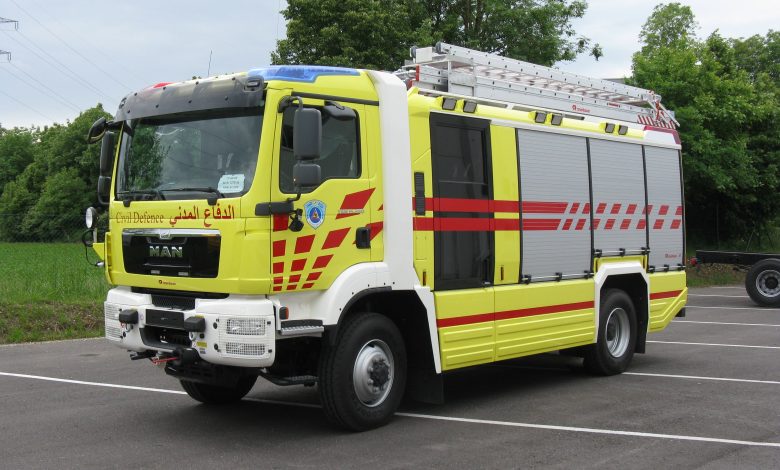 👮‍♂️ Government
Qatar's MoI sends fire truck, civil defence equipment to Moldova
وزارة الداخلية القطرية ترسل شاحنة إطفاء ومعدات دفاع مدني إلى مولدوفا
Tribune News Network – Doha:
Qatar's Ministry of Interior has sent aid supplies to its counterpart in Moldova through the Embassy of Qatar in that country. The aid included a fully-equipped fire truck and civil defence equipment.
The aid was delivered at the headquarters of the Civil Defence Department of the Moldovan Ministry of Interior. It was recieved by Moldovan Minister of Interior Pavel Fico, Head of the General Inspectorate for Emergency Situations Major General Mihail Harabagiu and Acting Charge d'Affaires at the Embassy of Qatar in Moldova Hamad bin Khalid Al Sheaibi.
The Moldovan Minister of Interior express his gratitude to Qatar and praised the depth of bilateral relations between the ministries of interior in the two countries.
Source: qatar-tribune

كيشيناو – قنا:
قامت سفارة دولة قطر لدى جمهورية مولدوفا بتسليم مساعدات مقدمة من وزارة الداخلية في دولة قطر إلى وزارة الداخلية في جمهورية مولدوفا، تتضمن سيارة إطفاء مجهزة، وعددًا من معدات الدفاع المدني المتنوعة.
تم تسليم المساعدات في مقر إدارة الدفاع المدني التابعة لوزارة الداخلية المولدوفية بحضور سعادة السيد بافيل فيكو وزير الداخلية بجمهورية مولدوفا، وسعادة اللواء مهايل هارباجيو، رئيس المفتشية العامة للدفاع المدني وحالات الطوارئ، والسيد حمد بن خالد الشعيبي القائم بالأعمال بالإنابة بسفارة دولة قطر في جمهورية مولدوفا.
وتوجه وزير الداخلية المولدوفي في كلمته، بالشكر إلى دولة قطر، وأشاد بعمق العلاقات الثنائية بين وزارتي الداخلية في كل من دولة قطر وجمهورية مولدوفا.
من جهته، أشار القائم بالأعمال القطري إلى أن هذه المساعدة تأتي في إطار التعاون المستمر بين وزارتي الداخلية في كلا البلدين، معربًا عن أمله في أن تشكل هذه المساعدات عونًا لوزارة الداخلية المولدوفية في تنفيذ مهامها.