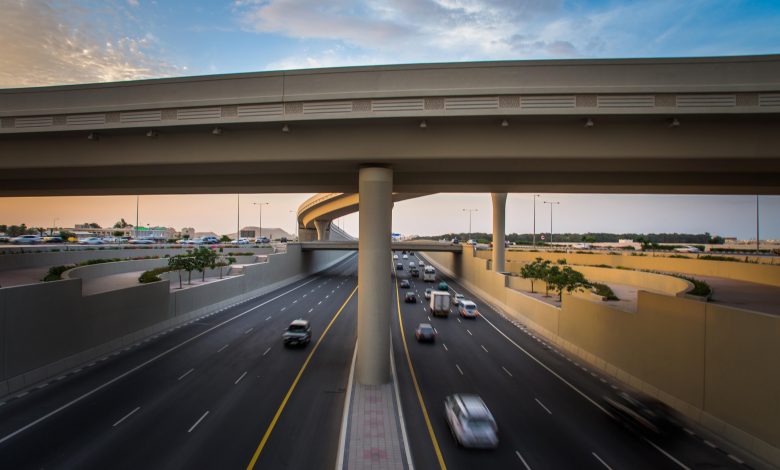 🚦Traffic
Temporary closure on parts of Bani Hajer Interchange
إغلاق على أجزاء من تقاطع بني هاجر
The Peninsula – Doha:
The Public Works Authority (Ashghal) announced a temporary closure on parts of Bani Hajer Interchange starting on Friday, July 24 until 5am of Sunday, July 26, 2020 to enable the asphalt work as part of Khalifa Avenue Project. 
During this traffic change which is in coordination with the General Directorate of Traffic, road users on Al Shahama Street heading towards Al Rayyan, Doha and Dukhan will be directed to internal roads to reach their destinations, as shown on the attached map. 
Ashghal will install road signs advising motorists of the closure and urged all road users to abide by the existing speed limit and follow the road signs to ensure their safety.
Source: thepeninsulaqatar

الدوحة – قنا:
أعلنت هيئة الأشغال العامة "أشغال" عن إغلاق مؤقت على أجزاء من تقاطع بني هاجر من الجمعة 24 يوليو حتى الخامسة صباحاً من يوم الأحد 26 يوليو 2020 بهدف إستكمال أعمال الأسفلت ضمن مشروع طريق خليفة أفنيو. 
وخلال فترة الإغلاق، الذي يأتي بالتنسيق مع الإدارة العامة للمرور، سوف يتعين على حركة المرور على شارع الشهامة و المتجهين نحو الريان و الدوحة و دخان استخدام الطرق البديلة المحلية للوصول إلى وجهاتهم، وفقاً للخريطة المرفقة.
وقالت هيئة الأشغال العامة إنها ستقوم بتركيب اللوحات الإرشادية لتنبيه مستخدمي الطريق بهذا الإغلاق ، وتهيب بجميع مستخدمي الطريق الالتزام بحدود السرعة المسموحة واتباع اللوحات الإرشادية حفاظاً على سلامتهم.