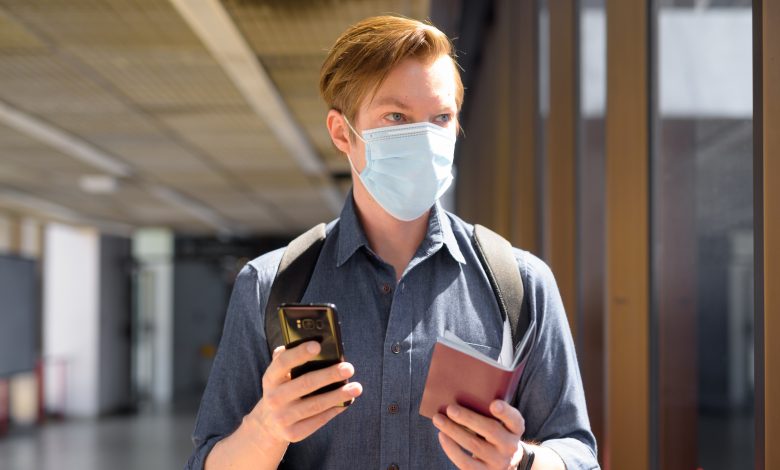 بعض البنوك ستبدأ بتفقد تطبيق (احتراز) عند الدخول للفروع
The Peninsula Online – Doha:
After the hypermarkets, now banks have send message to their customers that they will have to produce green status on the Ehteraz app to enter the branches for transactions.
After the spread of Covid-19 pandemic, most banks have been encouraging their customers to use their internet and tele banking facilities to avoid crowd inside the branches.
"As an extension of the precautionary measures and for your safety, we would like to inform you that effective Sunday, 7th June, 2020, you will be requested to show your healthy green status on your EHTERAZ App to be able to enter branches," Barwa Bank and Commercial Bank said in similar SMS messages.
QNB, HSBC, Doha Bank, Ahli Bank and QIB have also informed their customers about showing green 'healthy' status on Ehteraz App to enter their branches.
All banks have urged customers to "complete your banking transactions through Online and Mobile banking, ATMs and Contact Centre" to avoid crowding in branches.
Some commercial establishments and private offices are also asking for green status before entry for both staff and customer.  
Hypermarkets have also started checking the green status on Ehteraz app before granting entry.
There was concern about people on business visa or those waiting get the residence permit issued as they are not able to activate the app as it needs a QID number. Some supermarkets later started allowing those without QIDs after checking their visa copy and passport. It is not sure as of now if banks will also follow the same route.
Source: thepeninsulaqatar

ذا بينينسولا أونلاين
الدوحة: على خطى متاجر الهايبر ماركت، قامت العديد من البنوك بإرسال رسالة إلى عملائها يوضحون فيها بأنه سيتوجب عليهم الآن إبراز اللون الأخضر في تطبيق (احتراز) ليتمكنوا من الدخول إلى الفروع لإجراء المعاملات والتحويلات.
بعد انتشار وباء كوفيد-19، تشجع معظم البنوك عملائها على استخدام تسهيلاتها المصرفية عبر الإنترنت والاتصالات عن بعد لتجنب الحشود داخل الفروع.
قال بنك (بروا) والبنك التجاري في رسائل قصيرة مماثلة: "كامتداد للتدابير الاحترازية ولسلامتكم، نود أن نحيطكم علماً بأنه اعتباراً من يوم الأحد، 7 يونيو 2020، سيُطلب منكم إظهار اللون الأخضر الذي يدل على كونكم بصحة جيدة في تطبيق (احتراز) خاصتكم لتتمكنوا من الدخول إلى الفروع."
بدأت متاجر الهايبر ماركت أيضاً بتفقد الحالة الصحية باللون الأخضر في تطبيق (احتراز) قبل السماح بالدخول.
كان هناك قلق بشأن الأشخاص الذين يحملون تأشيرة عمل أو أولئك الذين ينتظرون الحصول على تصريح الإقامة الصادر لأنهم غير قادرين على تفعيل التطبيق لأنه يحتاج إلى رقم هوية قطرية. وبدأت بعض محلات السوبر ماركت في وقت لاحق السماح لأولئك الذين ليس لديهم بطاقة هوية قطرية بالدخول بعد التحقق من نسخة التأشيرة وجواز السفر. وليس من المؤكد حتى الآن ما إذا كانت البنوك سوف تسلك نفس الطريق.
المصدر: thepeninsulaqatar