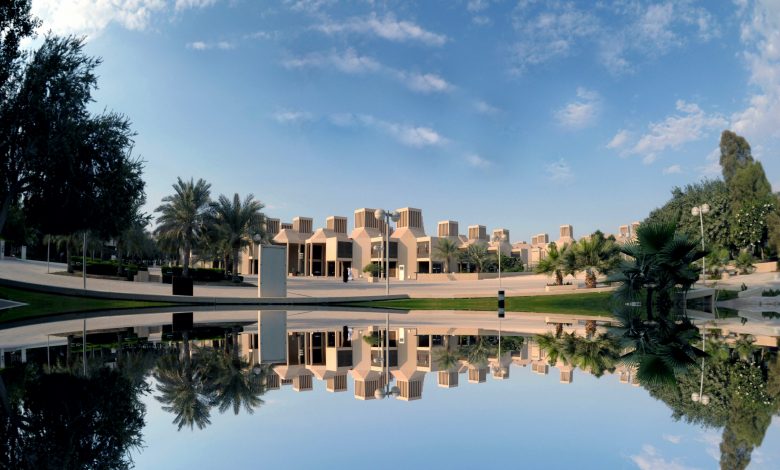 📚Education
QU launch 'Al Qabas Virtual Program 2020'
جامعة قطر تطلق برنامج القبس الافتراضي 2020
The Peninsula – Doha:
Qatar University's Foundation Program (FP), under the Deanship of General Studies, in collaboration with the Office of the Assistant Undersecretary for Educational Affairs at the Ministry of Education and Higher Education, is organising "Al Qabas Virtual Program 2020" under the theme: "To prepare female high school students for a successful university experience." 
The student outreach initiative will be held from June 7 to June 11, 2020.
In light of the coronavirus pandemic and QU's  decision to switch to distance education in order to ensure the safety of students, Al Qabas Program 2020 will be held through virtual learning platforms for distance learning.
The programme aims to raise awareness among female high school students regarding the various skills needed  for university life through a variety of educational and virtual sessions that are offered in English and develop their English and math skills, thereby paving the way for enrolment in STEM colleges and enhancing students' chances for success in their future colleges.
Al Qabas Program also includes orientation sessions about admission and STEM colleges, College of Medicine, and QU services available. By introducing students to study skills and test taking strategies, students will be better equipped for their educational journey. 
source: thepeninsulaqatar

الدوحة – العرب:
ينظم البرنامج التأسيسي بعمادة الدراسات العامة في جامعة قطر، بالتعاون مع مكتب وكيل الوزارة المساعد للشؤون التعليمية في وزارة التعليم والتعليم العالي، للسنة الثانية على التوالي (برنامج القبس- 2020) عن بُعد، وذلك تحت شعار: تحضير طالبات المرحلة الثانوية لمرحلة جامعية ناجحة.
وفي ظل الظروف المستجدة التي تحولت فيها الجامعة من التعليم التقليدي إلى التعليم عن بُعد، كإجراء احترازي لمنع انتشار جائحة فيروس كورونا «كوفيد – 19»؛ فقد تقرر عقد برنامج «القبس 2020» باستخدام منصات التعليم الافتراضي والتعليم عن بُعد.
وستمتد المحاضرات الافتراضية لبرنامج القبس عن بُعد 2020 على مدار أسبوع كامل، في الفترة الممتدة من 7 إلى 11 يونيو الحالي.
يهدف البرنامج إلى توعية طالبات المرحلة الثانوية بمهارات التعلُّم المطلوبة؛ لتحسين قُدراتهن في اللغة الإنجليزية والرياضيات، مما يمهد طريق التحاقهن بالتخصصات العلمية (STEM) والطبية، ويحضرهن للحياة الجامعية المستقبلية من خلال العديد من الأنشطة التعليمية المطروحة باللغة الإنجليزية، مما يمهد لهن طريق الالتحاق بالجامعة ويعزّز لدى الطالبات المشاركات بالبرنامج فرص نجاحهن في الحياة الجامعية.
ويشمل برنامج القبس – عن بُعد 2020 كذلك فقرات تعريفية بمتطلبات القبول في جامعة قطر، وبالبرامج الأكاديمية التي تطرحها الكليات العلمية والهندسية والطبية، بالإضافة إلى خدمات ومنشآت الجامعة. وسيتم تعريف الطلبة بمهارات الدراسة واستراتيجية اجتياز الاختبارات الدولية، وسيتم توزيع شهادات مشاركة على الطالبات المشاركات عند إتمامهن البرنامج كاملاً.
الجدير بالذكر أن البرنامج التأسيسي قد نظم (برنامج القبس 2019) للمرة الأولى خلال العام الأكاديمي الماضي بالتعاون مع وزارة التعليم والتعليم العالي، وبمشاركة 42 طالبة قطرية من الصفين العاشر والحادي عشر، و24 عضو هيئة تدريس وموظف في البرنامج التأسيسي.
المصدر: alarab