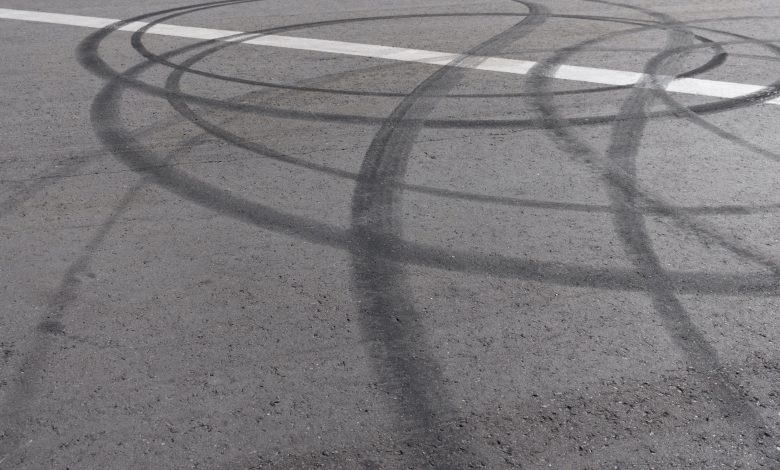 🚦Traffic
Following the drifting video in Muaither.. Traffic Department transferred driver to Public Prosecution
بعد تداول فيديو التحفيص بمعيذر.. المرور تحول قائد المركبة للنيابة العامة
Doha – Al-Sharq:
The General Administration of Traffic confirmed the arrest of the driver of the vehicle who was recklessly Driving and drifting in the area of Muaither, which appeared in a recent video circulated.
Traffic Department explained via its Twitter account today: " regarding the video circulating during the recent period concerning the conduct of a vehicle driver in the area of Muaither we will bring you to the following: –
1- The vehicle was seized and impounded
2-  The driver of the vehicle was transferred to the public prosecutor
3- He was obliged to compensate for the damages he caused in the street.
Activists on the social networking site Twitter recently circulated a video documenting the reckless driving and drifting incident in the area of Muaither in a dangerous way in the street.
source: al-sharq

الدوحة – الشرق:
أكدت الإدارة العامة للمرور ضبط قائد المركبة الذي قام بالتحفيص والتلاعب في منطقة معيذر والذي ظهر في فيديو متداول مؤخرا . 
وأوضحت المرور عبر حسابها في تويتر اليوم: " بخصوص الفيديو المتداول خلال الفترة الاخيرة والمُتعلق بقيام قائد مركبة بالتحفيص والتلاعب في منطقة معيذر نفيدكم بالاتي :-
١- تم ضبط المركبة وحجزها 
٢- تحويل قائد المركبة إلى النيابة العامه
٣- إلزامه بالتعويض عن الاضرار التي تسبب بها فالشارع .
وقد تداول نشطاء بموقع التواصل الاجتماعي تويتر ، مؤخرا ، مقطع فيديو يوثق واقعة تحفيص بمنطقة معيذر بطريقة خطيرة في الشارع.
المصدر: al-sharq