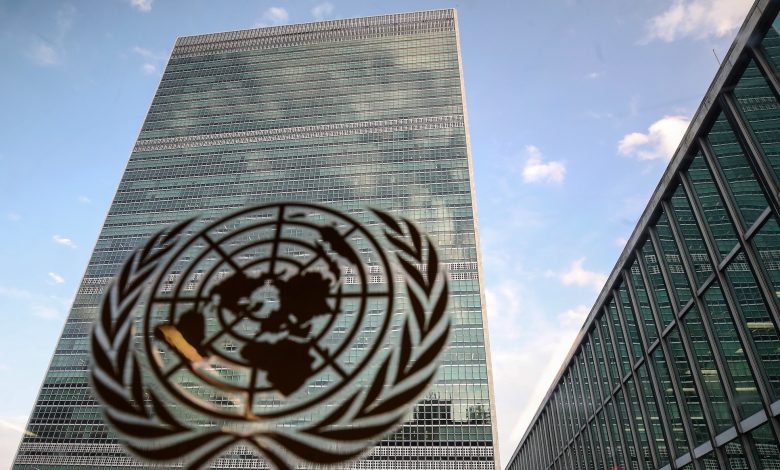 صاحب السمو يتلقى رسالة شكر من الأمين العام للأمم المتحدة
QNA – Doha:
The Amir H H Sheikh Tamim bin Hamad Al -Thani has received a message from the Secretary-General of the United Nations HE Antonio Guterres, in which he expressed his deep appreciation for the support of Qatar to the United Nations, during the new corona pandemic (Covid-19 ), by establishing an airlift from Doha to Kabul. The UN Chief also expressed his gratitude to HH the Amir for facilitating the redeployment of some United Nations staff in the Republic of Yemen.
In his message, the Secretary-General stated that the United Nations humanitarian flights enabled the access and deployment of emergency humanitarian aid to the Islamic Republic of Afghanistan, as well as the replacing of United Nations personnel.
In this regard, the UN Chief said, "The State of Qatar has provided basic and timely support for the transportation of the staff of the United Nations Mission in Support of the Hodeidah Agreement, as part of the interim procedure for our operations in Yemen."
The Secretary-General praised the support provided by the State of Qatar, saying that "the ideal support that Qatar has provided to the United Nations shows the responsibility and solidarity that are most needed to meet the challenges of Covid-19."
At the end of his message, HE Antonio Guterres expressed his support for the efforts of HH the Amir in combating the pandemic, and look forward to working with His Highness to provide assistance to the countries that need them.

الدوحة – قنا:
تلقى حضرة صاحب السمو الشيخ تميم بن حمد آل ثاني أمير البلاد المفدى، رسالة من سعادة السيد أنطونيو غوتيريش الأمين العام للأمم المتحدة، أعرب فيها عن تقديره العميق لدعم دولة قطر للأمم المتحدة خلال جائحة كورونا المستجد /كوفيد -19/ ، وذلك من خلال إنشاء جسر جوي من الدوحة إلى كابول، كما عبر عن امتنانه لسمو الأمير على تسهيل إعادة نشر بعض موظفي الأمم المتحدة في الجمهورية اليمنية.
وأوضح الأمين العام في رسالته، أن الرحلات الجوية الإنسانية للأمم المتحدة مكنت من تأمين وصول ونشر المساعدات الإنسانية الطارئة إلى جمهورية أفغانستان الإسلامية، بالإضافة إلى إعادة تبديل موظفي الأمم المتحدة.
وفي هذا الصدد قال سعادة الأمين العام "إن دولة قطر قدمت دعما أساسيا وفي الوقت المناسب لنقل موظفي بعثة الأمم المتحدة لدعم اتفاق الحديدة، كجزء من الإجراء المؤقت لعملياتنا في اليمن".
وأشاد سعادة الأمين العام بالدعم الذي قدمته دولة قطر، حيث قال إن "الدعم المثالي الذي قدمته قطر للأمم المتحدة يظهر المسؤولية والتضامن اللذين تشتد الحاجة إليهما لمواجهة تحديات كوفيد -19 ".
وأعرب السيد غوتيريش في ختام رسالته عن دعمه لجهود حضرة صاحب السمو في مكافحة الوباء، متطلعا إلى العمل مع سموه على تقديم المساعدة للبلدان التي تحتاجها.