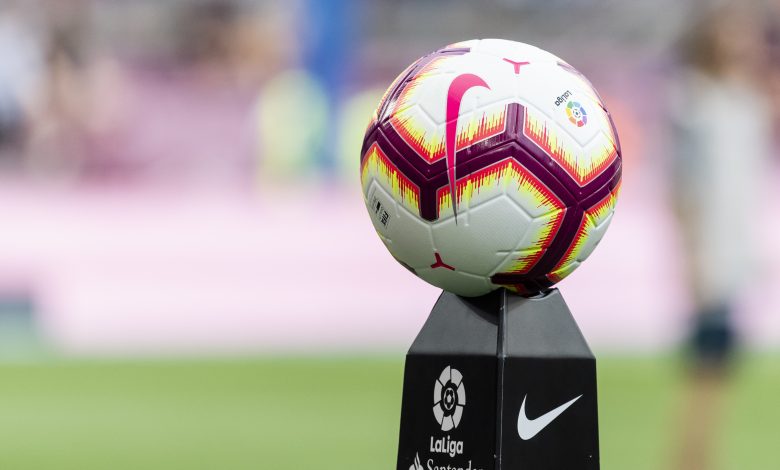 🥅 LEAGUES
Spain announces the date to resume La Liga
إسبانيا تعلن موعد استئناف الليغا
Reuters – BARCELONA:
Spanish football's top flight division La Liga can return to action from June 8 after being disrupted by the novel coronavirus pandemic, Prime Minister Pedro Sanchez said on Saturday.
All organised football in Spain was provisionally suspended on March 12 although clubs in the top two divisions have since returned to group training. (Reporting by Richard Martin; Editing by Hugh Lawson)

مدريد- الاناضول:
منح رئيس الحكومة الإسبانية بيدرو سانشيز السبت، الضوء الأخضر لعودة مسابقة دوري كرة القدم "الليغا" في 8 يونيو المقبل، بعد توقف لأكثر من شهرين بسبب تفشي فيروس كورونا.
جاء ذلك خلال مؤتمر صحفي أعلن سانشيز فيه سلسلة إجراءات إضافية للتخفيف من قيود الإغلاق التي تم فرضها في الأسابيع الماضية للحد من تفشي كورونا.
وقال سانشيز في المؤتمر: "في أسبوع الثامن من يونيو، استئناف المنافسات الرياضية الاحترافية الكبرى، لا سيما الليغا، سيصبح مسموحًا به".
وسبق إعلان رئيس الحكومة، عودة الفرق إلى التدريبات بشكل فردي، بعد إجراء الفحوصات الطبية على اللاعبين والموظفين والمدربين، ثم على مجموعات صغيرة، لكن حتى السبت لم يتدرب أي فريق بشكل جماعي.
وبذلك باتت إسبانيا ثاني دولة أوروبية كبرى تجيز عودة منافسات كرة القدم خلف أبواب موصدة في وجه المشجعين، بعدما سبقتها ألمانيا إلى هذه الخطوة من خلال عودة المنافسات في 16 مايو الجاري.
وفرض انتشار كورونا توقف قسري للأنشطة الرياضية في إسبانيا بعد مرور 27 جولة من بداية الدوري.
ويتصدر برشلونة جدول الترتيب برصيد 58 نقطة، بفارق نقطتين عن ريال مدريد الوصيف.