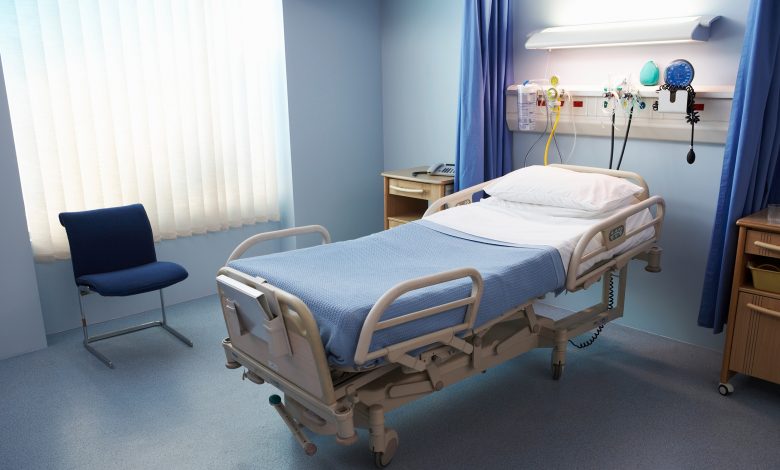 قطر لا تواجه نقصًا في أسرة العناية المركّزة لمرضى كوفيد-١٩
Tribune News Network – Doha: 
Qatar faces no shortage for beds to treat COVID-19 patients whether in critical care units or in regular wards, Hamad Medical Corporation's Intensive Care Department head Dr Ahmed al Muhammad has said. 
The country has designated five hospitals — Communicable Disease Centre, Hazm Mebaireek General Hospital, The Cuban Hospital, Mesaieed Hospital and Ras Laffan Hospital — exclusively for COVID-19 care and they have a combined ICU capacity of nearly 400 beds, which can be increased to 700, Dr Ahmed said.
Besides, the government has designated four health centers as test-and-hold facilities in addition to a hospital for medical isolation.
In a statement issued to the Government Communication Office, Dr Ahmed said the HMC has increased the ICU beds at the Hazm Mebaireek General Hospital from 15 to 221.
Dr Ahmed said most of the patients at the designated COVID-19 hospitals are non-critical. Separate sections have been allocated for children and pregnant women in these hospitals, he added.
Other public hospitals continue to receive emergency and regular cases through Hamad Hospital, Al Khor Hospital and Al Wakrah Hospital without delaying or endangering patients' lives, the doctor said.
The rapid adaptation of the Hamad Medical Corporation to the current crisis is reflected in its robust measures including home-delivering medications and consultations and providing psychological support through voice or video phone calls.
source: qatar-tribune

سامح صادق – العرب:
أكد الدكتور أحمد المحمد رئيس قسم العناية المركّزة بمؤسسة حمد الطبية بالوكالة والمدير الطبي لمستشفى حزم مبيريك العام بالوكالة، استعداد وجاهزية المؤسسة لمواجهة جائحة فيروس كورونا «كوفيد – 19»، عبر 5 من مستشفياتها، إلى جانب الخدمة الطبية الاعتيادية في المستشفيات.
وقال د. المحمد لحساب «covid19qatar» المعني بمتابعة جائحة «كورونا»، إن المستشفيات المخصصة لاستقبال مرضى «كوفيد – 19»، وهي: «مركز الأمراض الانتقالية – مستشفى حزم مبيريك – مستشفى مسيعيد – مستشفى راس لفان – المستشفى الكوبي» تفتح أبوابها لجميع المرضى ممن يحتاجون إلى عناية مركّزة أو أقل كثافة.
وفيما يخص وحدات العناية المركزة بالمستشفيات، أشار الدكتور أحمد المحمد إلى التركيز على زيادة عدد الأسرّة منها، لترتفع من 15 سريراً إلى 221 سريراً في مستشفى حزم مبيريك وحده، إلى جانب ما يوجد بالمستشفيات الأخرى، ليصل الإجمالي إلى ما يقرب من 400 سرير قابلة للزيادة إلى 700.
وأوضح أن الحالات الأقل حرجاً من الرجال والنساء تُستقبل بالمستشفيات الخمسة، إلى جانب تخصيص أماكن منفصلة للأطفال والحوامل، ما يشير إلى استيعاب كل أنواع المرضى في هذه المستشفيات.
وقال إن المستشفيات الخمسة قادرة على استيعاب العدد الكبير من المصابين، وليس هناك مريض لا يجد سريراً في العناية المركزة أو العادية، كما أكد أن المستشفيات العامة تواصل جهودها في استقبال الحالات الطارئة والاعتيادية من خلال مستشفى حمد ومستشفى الخور ومستشفى الوكرة دون تأخير أو تعريض حياة المرضى للخطر.
وأشار إلى سرعة تأقلم مؤسسة حمد الطبية مع الوضع الراهن والتعامل باحترافية مع أزمة تفشي الوباء، عبر تقديم الخدمات والاستشارات الطبية «الافتراضية»، ووصف الأدوية وتقديم الدعم النفسي من خلال الاتصالات الهاتفية بالصوت أو الفيديو، إلى جانب استخدام الخط الساخن أو الاتصال الهاتفي المباشر.
المصدر: alarab