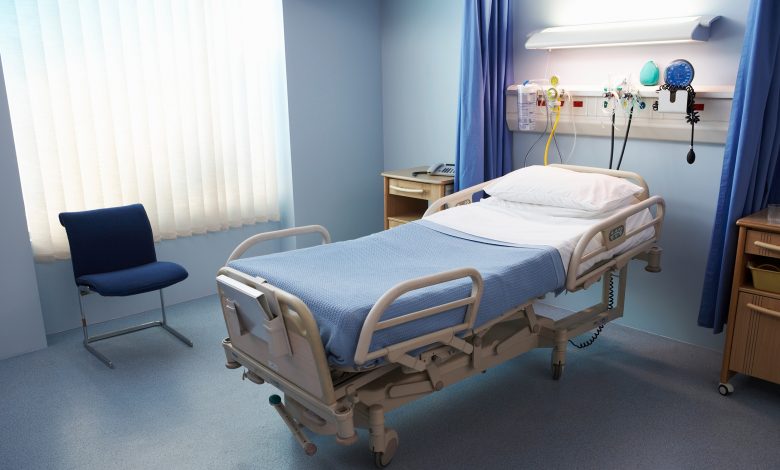 شفاء قطري يبلغ من العمر 88 عاماً من فيروس كوفيد – ١٩
The Peninsula – Doha:
An 88-year-old Qatari man, believed to be the oldest patient to recover from COVID-19 in Qatar, has been discharged from hospital, earlier this week. He has spent 11 days at Hamad Medical Corporation's (HMC) Hazm Mebaireek General Hospital (HMGH) and discharged after recovering.
The man was admitted in mid-May with COVID-19 and a fractured femur (thighbone). His recovery is not only a tangible example of the high-quality care provided by HMC, but it is also a cautionary tale of how dangerous this virus can be, especially to the most vulnerable members of our community.
The man has been transferred to Rumailah Hospital where he will continue to receive treatment, including p h y s i o t h e r a p y a n d rehabilitation.
"Thank God the patient has recovered from his COVID-19 diagnosis in addition to a fracture in his thighbone. Our teams here at Hazm Mebaireek General Hospital performed the necessary surgery to repair his femur and we also treated him for COVID-19.
He has been discharged from our hospital and will now continue his recovery and receive physiotherapy at Rumailah Hospital," said Hussein Abdulaziz Al Ishaq, Executive Director of HMGH.
Al Ishaq expressed his gratitude for the ongoing efforts and wise leadership of H E Dr Hanan Mohammed Al Kuwari, Minister of Public Health and Dr. Saad Al Kaabi, Chair of the COVID-19 System-Wide Incident Command Committee (SWICC) at HMC and Dr Mohamed Salem, Medical Director of the National Centre for Cancer Care and Research (NCCCR) and a member of SWICC.
He said patients are HMC diagnosed with COVID-19 are receiving world-class care. While, patient's family expressed their appreciation for the team at Hazm Mebaireek General Hospital, with the man's son visiting the hospital yesterday to personally thank the team who cared for his father. "I'm here to thank all staff at hospital for the care given to my father during his stay.
I also wish to extend my gratitude to H H the Amir, staff at Ministry of Public Health for all the care given to my father and other patients," said Saud Al Ahmadi son of the recovered man. Al Ahmadi met with the staff at Hazm Mebaireek General Hospital greeted and thanked them as shown on a video posted on the social media pages of HMC.
source: thepeninsulaqatar

الدوحة – قنا:
كشفت مؤسسة حمد الطبية مساء أمس عن شفاء مريض قطري مسن يبلغ من العمر 88 عاماً من فيروس كورونا «كوفيد – 19»، ليغادر مستشفى حزم مبيريك العام التابع للمؤسسة هذا الأسبوع.
وكان المريض الذي يعتبر الأكبر سناً ممن يتعافى من فيروس «كورونا» في البلاد قد أمضى في مستشفى حزم مبيريك 11 يوماً، حيث أدخل إلى المستشفى في منتصف الشهر الحالي لإصابته بفيروس كورونا «كوفيد – 19»، بالإضافة إلى كسر في عظمة الفخذ.
وذكرت مؤسسة حمد الطبية أن شفاء المريض يشكل مثالاً حياً على الرعاية التي تقدمها المؤسسة والتي تمتاز بجودتها، ولكن دليلاً أيضاً على الخطورة التي يشكلها الفيروس خاصة بالنسبة للأفراد الأكثر حساسية في المجتمع، وقد نقل المريض إلى مستشفى الرميلة ليستكمل مرحلة العلاج الطبيعي والتأهيل.
وقال السيد حسين عبدالعزيز آل إسحاق مدير مستشفى حزم مبيرك العام إن المستشفى يوفر كافة الخدمات العلاجية اللازمة في كافة التخصصات الطبية لمرضى «كوفيد – 19» الذين تتم متابعة حالاتهم في المستشفى.
وأضاف أن المسن المتعافي كان مصاباً بفيروس «كورونا» بالإضافة إلى كسر في عظمة الفخذ وقد أجريت له عملية جراحية في مستشفى حزم مبيريك العام، كما تلقى العلاج الخاص بـ «كوفيد – 19» ليغادر بعدها مستشفى حزم مبيريك العام إلى مستشفى الرميلة ليستكمل مرحلة التأهيل والعلاج الطبيعي.
وأشار السيد حسين آل إسحاق إلى الجهود الكبرى المبذولة لعلاج مصابي فيروس «كورونا» والتعامل مع الأمراض أو الإصابات التي قد يتعرض لها بعض المرضى، وذلك وفق منظومة علاجية متكاملة تتم بإشراف سعادة الدكتورة حنان محمد الكواري وزيرة الصحة العامة، ومتابعة من لجنة النظام الصحي للتحكم والسيطرة على الحوادث بمؤسسة حمد الطبية برئاسة الدكتور سعد الكعبي، ونائبه الدكتور محمد سالم العضو في اللجنة والمدير الطبي للمركز الوطني لعلاج وأبحاث السرطان.
وأكد أن مرضى «كوفيد – 19» بمؤسسة حمد الطبية يتلقون رعاية طبية بمستوى عالمي.
من جانبها، أشادت أسرة المريض المتعافى بإدارة مستشفى حزم مبيريك العام وكافة الأطباء والكوادر العاملة فيه والذين لم يدخروا جهداً في تقديم العلاج للمريض المسن.