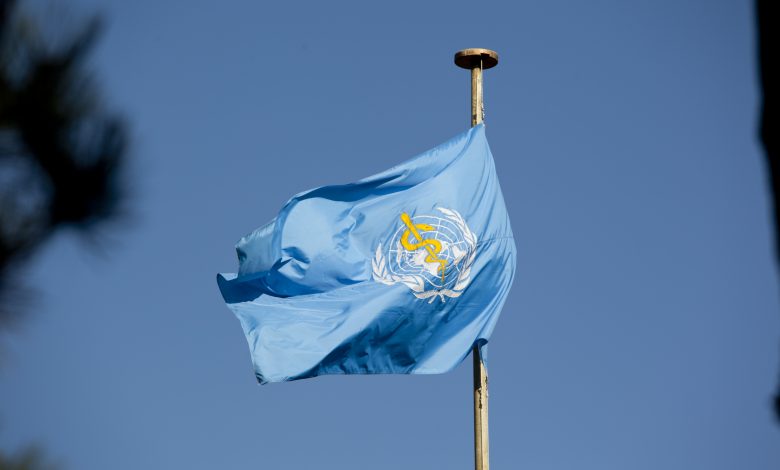 Health
Ministry of Public Health celebrates World Health Day
وزارة الصحة تشارك في الاحتفال بيوم الصحة العالمي
QNA
The Ministry of Public Health (MoPH) has participated in the celebration of the World Health Day, which falls on April, 7 every year, and this year' slogan is 'Support Nurses and Midwives', and this in conjunction with the celebration of the International Year of the Nurse and Midwife.
The vital role that nurses and midwives play in maintaining health is highlighted, as well as their significant role in universal health coverage, maternal and newborn health, including mental health, emergency preparedness and response, patient safety and integrated care. The Minister of Public Health, H E Dr. Hanan Mohammed Al Kuwari, said that Qatar attaches great importance to nurses and midwives, believing in their pivotal role in improving health care. Her Excellency indicated that the nursing cadres play a vital role. H E the Minister expressed gratitude to all health personnel. 
قنا
تشارك وزارة الصحة العامة، في الاحتفال بيوم الصحة العالمي الذي يصادف السابع من أبريل في كل عام، ويحمل هذه السنة شعار «دعم كادر التمريض والقبالة»، وذلك بالتزامن مع الاحتفال بالسنة الدولية لكادر التمريض والقبالة. ويتم تسليط الضوء على الدور الحيوي الذي يؤديه الممرضون والممرضات والقابلات في الحفاظ على الصحة، ودورهم الكبير في السعي لتحقيق التغطية الصحية الشاملة، إضافة إلى صحة الأم والوليد والأمراض المعدية والأمراض غير المعدية، بما في ذلك الصحة النفسية والتأهب والاستجابة للطوارئ وسلامة المرضى وتقديم الرعاية المتكاملة. وقالت سعادة الدكتورة حنان محمد الكواري وزيرة الصحة العامة، إن دولة قطر تولي اهتماماً كبيراً للممرضين والقابلات، إيماناً بدورهم المحوري في تحسين الرعاية الصحية. وأشارت سعادتها في تصريح لها بهذه المناسبة، إلى أن الاحتفال بيوم الصحة العالمي يأتي هذا العام وكوادر التمريض تؤدي دوراً حيوياً مع نظرائهم في الكادر الطبي الذين يقفون في الصفوف الأولى لمواجهة جائحة فيروس كورونا (كوفيد – 19) على المستوى العالمي.
وأعربت سعادة وزيرة الصحة العامة عن الشكر والعرفان لكل الكوادر الصحية العاملة في التصدي لهذه الجائحة.
ويبلغ عدد الممرضين والممرضات والقابلات العاملين في دولة قطر في القطاعات الصحية الحكومية وشبه الحكومية والخاصة 23660 ممرضاً وقابلة.
ووفقاً لمنظمة الصحة العالمية «يمثل الممرضون والممرضات والقابلات أكثر من 50 % من القوى العاملة الصحية في العالم، ويشكلون أكثر من 50 % من العجز الحالي في أعداد العاملين الصحيين على مستوى العالم».