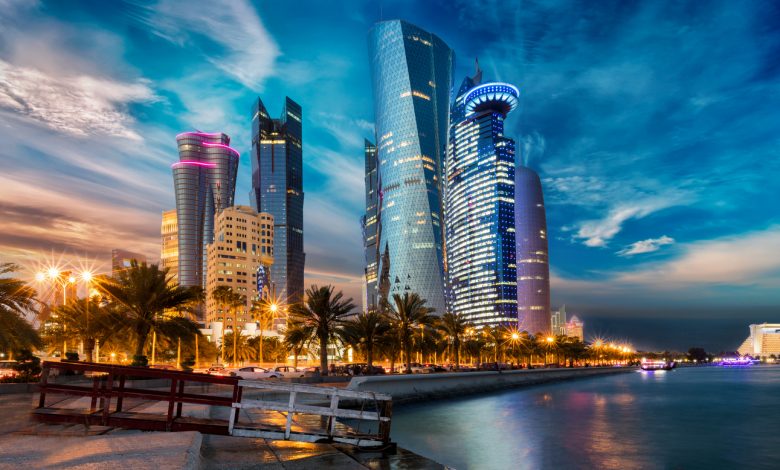 العديد من المنظمات تقوم بإلغاء الفعاليات لتجنب التعرض لـ Covid-19
Several organisations in Qatar have announced that they have either cancelled or postponed their upcoming events in view of the emerging global healthcare scenario due to the novel coronavirus (Covid-19).
The Ministry of Public Health has assured that all the confirmed Covid-19 cases in Qatar are fully taken care of and they have been quarantined with due procedures. The ministry yesterday announced that one more person has been tested positive for the disease and all the confirmed cases so far are from among those brought back on a chartered flight from Iran.  
The Doha International Maritime Defence Exhibition and Conference (Dimdex) 2020, yesterday announced that, "After extensive consideration, the organising committee has made the difficult decision to cancel the event."
Dimdex website pointed out, "Following the cancellation of a number of global events including the Mobile World Conference in Spain, ITB in Germany and the Geneva International Auto Show, the Dimdex 2020 organising committee has been consulting with public health officials and the government of Qatar regarding the status of the event."
"Though the risk to the general public in Qatar remains low, our primary concern remains the health and welfare of all residents and visitors to Qatar and for this reason, the event will no longer be held," it added.
The Doha Film Institute on its Twitter handle announced that the 2020 edition of its Film Festival, Qumra has been cancelled.
The tweet said, "Due to current global concern regarding the Covid-19 outbreak, and with an awareness of our responsibility towards the health and safety of our valued guests and partners, the decision has been made to cancel the 2020 edition of Qumra and its related activities."
"Due to the current global alert regarding the Covid-19 outbreak, the decision comes as part of the institute's contribution to manage and reduce the risk of further spread of the virus," it further noted.
Meanwhile, IFP Qatar announced that the upcoming Project Qatar 2020, has been postponed. "Project Qatar 2020, originally set to take place from April 7 to 9, 2020 at the Doha Exhibition and Convention Centre has been postponed to September this year, taking precautionary measures to protect public health and safety following the recent global developments on the spread of Covid-19 in several countries," a press statement said.
Texas A&M at Qatar has also decided to postpone the 'ACS Research Conference: Chemistry and Chemical Engineering in Mena' that was expected to take place next week "so as not to risk exposing any of the attendees and speakers to coronavirus, Covid-19."
أعلنت العديد من المؤسسات في قطر أنها إما ألغت أو أرجأت الأحداث القادمة نظرًا لسيناريو الرعاية الصحية العالمي الناشئ بسبب فيروس كورونا الجديد (Covid-19).
أكدت وزارة الصحة العامة أن جميع الحالات المؤكدة Covid-19 في قطر يتم الاعتناء بها بشكل كامل وأنها قد تم الحجر الصحي مع الإجراءات القانونية الواجبة. أعلنت الوزارة أمس أنه تم اختبار إصابة شخص واحد بالمرض وأن جميع الحالات المؤكدة حتى الآن من بين أولئك الذين أُعيدوا على متن طائرة مستأجرة من إيران.
أعلن معرض ومؤتمر الدوحة الدولي للدفاع البحري (Dimdex) 2020 ، أمس ، "بعد دراسة مكثفة ، اتخذت اللجنة المنظمة القرار الصعب بإلغاء هذا الحدث."
أشار موقع Dimdex الإلكتروني إلى أنه "بعد إلغاء عدد من الأحداث العالمية بما في ذلك مؤتمر Mobile World في إسبانيا و ITB في ألمانيا ومعرض جنيف الدولي للسيارات ، تتشاور اللجنة المنظمة لـ Dimdex 2020 مع مسؤولي الصحة العامة وحكومة قطر فيما يتعلق بحالة الحدث ".
وأضافت: "على الرغم من أن الخطر على عامة الناس في قطر لا يزال منخفضًا ، إلا أن اهتمامنا الأساسي يظل على صحة ورفاهية جميع المقيمين والزوار في قطر ، ولهذا السبب ، لن يتم عقد الحدث".
أعلن معهد الدوحة السينمائي على موقع Twitter الخاص به ، أنه قد تم إلغاء نسخة 2020 من مهرجانها السينمائي.
وقال المعهد في تغريدة: "نظرًا للقلق العالمي الحالي بشأن اندلاع Covid-19 ، ومع إدراكنا لمسؤوليتنا تجاه صحة وسلامة ضيوفنا وشركائنا الكرام ، فقد تم اتخاذ قرار بإلغاء إصدار 2020 من قمرة و الأنشطة ذات الصلة."
وأشار التقرير إلى أنه "بسبب حالة التأهب العالمية الحالية بشأن اندلاع Covid-19 ، فإن القرار يأتي كجزء من مساهمة المعهد في إدارة وتقليل خطر زيادة انتشار الفيروس".
في غضون ذلك ، أعلنت IFP Qatar أن مشروع قطر 2020 ، قد تم تأجيله. "تم تأجيل مشروع قطر 2020 ، الذي تم إعداده أصلاً في الفترة من 7 إلى 9 أبريل 2020 في مركز الدوحة للمعارض والمؤتمرات ، إلى سبتمبر من هذا العام ، واتخذت تدابير وقائية لحماية الصحة والسلامة العامة في أعقاب التطورات العالمية الأخيرة بشأن انتشار وقال كوفي -19 في العديد من البلدان.
قررت جامعة Texas A&M في قطر أيضًا تأجيل "مؤتمر أبحاث ACS: الكيمياء والهندسة الكيميائية في مينا" الذي كان من المتوقع أن يعقد الأسبوع المقبل "حتى لا تخاطر بتعريض أي من الحاضرين والمتحدثين لفيروس كورونا ، Covid-19. "