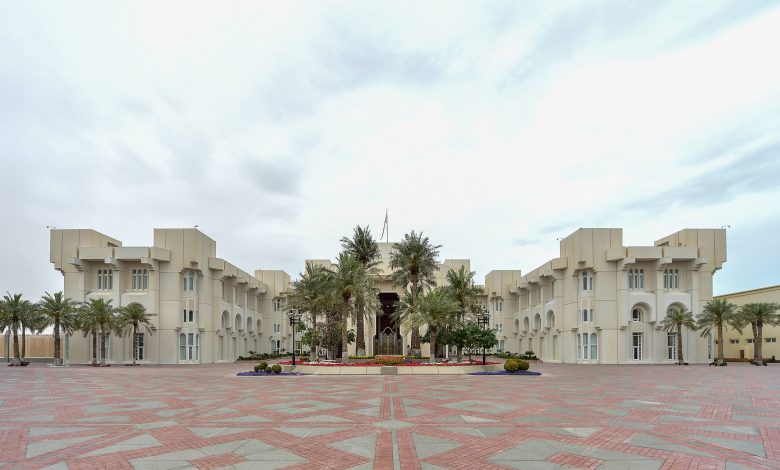 صاحب السمو يوجه بتخصيص مليوني دولار لغزة
QNA
Doha: Amir H H Sheikh Tamim bin Hamad Al Thani held a telephone conversation with Head of the Political Bureau of the Palestinian Islamic Resistance Movement (Hamas), Dr Ismail Haniyah, who briefed His Highness on the damage caused by the tragic fire in the Nuseirat Camp in the Gaza Strip, especially the martyrs and the injured.
During the call, H H the Amir expressed his condolences to the brotherly Palestinian people. His Highness informed the Head of the Movement that he directed the allocation of $2m to assist the brothers in Gaza as a result of the damage caused by the accident.
The Head of the Movement expressed his sincere thanks and gratitude to H H the Amir, expressing his appreciation for this generous human gesture, and His Highness standing beside the brotherly Palestinian people in general and the Gaza Strip in particular. 
 تلقى حضرة صاحب السمو الشيخ تميم بن حمد آل ثاني أمير البلاد المفدى، اتصالا هاتفيًا من الدكتور إسماعيل هنية رئيس المكتب السياسي لحركة المقاومة الإسلامية في فلسطين (حماس)، أطلع خلاله سموه على الأضرار التي خلفها الحريق المأساوي في مخيم "النصيرات" بقطاع غزة، سيما من الشهداء والمصابين.
وخلال الاتصال، أعرب سمو الأمير عن خالص تعازيه للشعب الفلسطيني الشقيق، مبلغًا سموه رئيس الحركة عن توجيهه بتخصيص مبلغ مليوني دولار لمساعدة الأشقاء في غزة جراء الأضرار الناجمة عن الحادث.
وأعرب رئيس الحركة عن خالص شكره وامتنانه لسمو الأمير المفدى وتقديره لهذه اللفتة الإنسانية الكريمة، ووقوفه الدائم إلى جانب الشعب الفلسطيني الشقيق عامة وقطاع غزة خاصة.