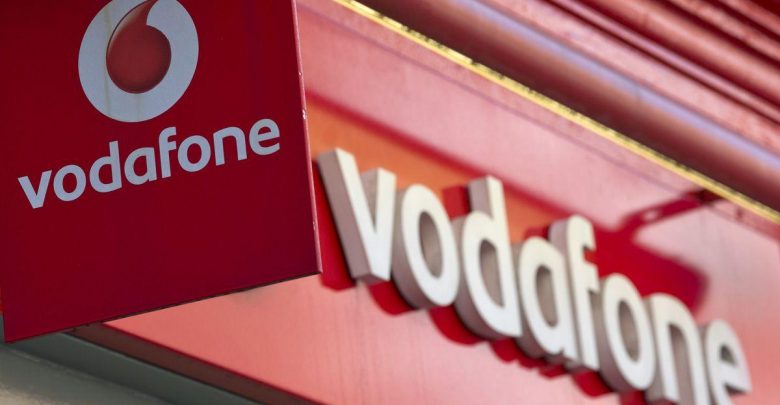 Technology
Vodafone launches complimentary subscription to 'Anghami Plus'
فودافون تُطلق اشتراكاً مجانياً بأنغامي بلَس
DOHA:  Vodafone Qatar has launched its second exciting offer of the month that gives Postpaid and Prepaid customers the opportunity to enjoy the ultimate music experience through a complimentary subscription to the region's leading music streaming service, Anghami Plus.
With Anghami Plus, you can play millions of Arabic and International songs with no ads, enjoy unlimited downloads, on-screen lyrics, high-quality audio and much more.
Vodafone Qatar's Flex and Unlimited Postpaid customers will enjoy a 3-months complimentary subscription from the date of opt-in. To activate the service, customers need to click on the link in the SMS they will receive and follow the simple instructions. All Prepaid customers can also enjoy a 3-months complimentary subscription. All they need to do is recharge with any card of QR20 or above and wait for the SMS with a link, which will be sent within 24 hours of recharge.
This offer is valid until 29 February 2020. After the offer period, customers who wish to continue enjoying Anghami Plus, can do so at a discounted rate of QR5 a month.
أطلقت فودافون قطر عرضها الثاني لهذا الشهر، الذي يوفر لعملاء الاشتراك الشهري والمُسبق الدفع فرصة الاستمتاع بتجربة موسيقيّة استثنائية من خلال الاشتراك المجاني لأنغامي، المنصّة الموسيقيّة الرائدة في المنطقة، يُمكّنك اشتراك أنغامي بلَس من الاستماع إلى ملايين الأغاني العربية والأجنبية بدون إعلانات، والاستمتاع بتنزيل غير محدود للأغاني وبجودة صوت عالية وغيرها من الميّزات، وسوف يستمتع عملاء فودافون قطر للاشتراك الشهري بباقتيّ Flex وUnlimited باشتراك مجاني لمدة ثلاثة أشهر منذ لحظة انضمامهم. للتفعيل، يتوجب على العملاء الضغط على الرابط الموجود في الرسالة النصية التي يتلقونها، واتباع التعليمات السهلة المذكورة. وسيكون بإمكان كافة عملاء مسبق الدفع الاستمتاع أيضاً باشتراك مجانيّ لمدة ثلاثة أشهر. وكل ما يتوجب عليهم القيام به هو إعادة التعبئة بأي بطاقة بقيمة 20 ر.ق أو أكثر، وانتظار وصول رسالة نصية تتضمن رابطاً، والتي ستُرسل خلال 24 ساعة من تاريخ إعادة التعبئة، هذا العرض ساري لغاية 29 فبراير 2020. وبعد انتهاء فترة العرض، يُمكن للعملاء الراغبين بالاستمرار بتلقي هذه الخدمة، الاستمتاع بخدمة أنغامي بلَس بسعر 15 ريالاً شهرياً. للمزيد من المعلومات.
وتوفر فودافون قطر مجموعة شاملة من الخدمات بما فيها الاتصال الصوتي، والرسائل النصيّة، والإنترنت، وخدمات الهاتف الثابت، وخدمات إدارة تكنولوجيا المعلومات والاتصالات في دولة قطر للأفراد والشركات على حد سواء. وبدأت الشركة أعمالها التجارية في عام 2009، وبلغ عدد عملائها 1,7 مليون عميل منذ 30 سبتمبر 2019. وتتسع البنية التحتية لشبكة "فودافون" المتطورة لتغطي المواقع الرئيسية في الدولة عبر كابلات الألياف، وشبكة الجيل الخامس 5G. إلى جانب منظومة رقمية شاملة، والتي ستساهم في ديمومة نمو وازدهار الدولة. وترسخ "فودافون قطر" رؤيتها في ربط أفكار اليوم بتكنولوجيا المستقبل عبر الابتكار الرقمي الرائد، وبأن تكون الخيار الأول للعملاء في مجال الاتصالات والخدمات الرقمية، يتوافر مزيد من المعلومات على الموقع www.vodafone.qa