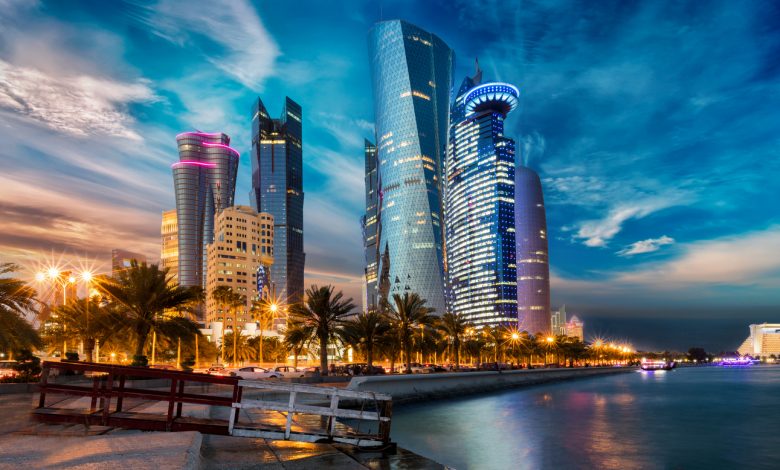 👮‍♂️ Government
Chance of scattered rain, cold spell and strong wind during weekend
أمطار رعدية خلال نهاية الاسبوع يتبعها موجة باردة و رياح قوية السرعة
Doha: A state of atmospheric instability is expected to affect the country from Thursday until Saturday, January 9 to 11, 2020, due to the extension of a low-pressure system over the region, Qatar Meteorology Department (QMD) said in its weather report.
"Cloud amount is expected to increase gradually with a chance of scattered rain of variable intensity, which could become thundery at times, in some areas," QMD added. 
The mercury will dip further at night and early morning and minimum temperature is expected to hover below 10°C in some southern areas for the first time during this season. 
Due to unsettled weather conditions the department continued with the marine warnings until Tuesday. 
"Fresh to strong Northwesterly wind is expected from Friday, January 10, 2020, with gusts exceeding 35 kt offshore causing wave height to exceed 10 ft. Therefore, kindly avoid going to sea due to unsettled weather conditions from Thursday, January 9 with continued marine warnings until Tuesday, January 14," QMD said. 
Cold weather condition is expected to accompany Northerly winds especially at night and early morning with a noticeable drop in temperature.
Qatar Meteorology Department urged all to follow latest updates through official accounts.
توقعت إدارة الأرصاد الجوية أن تتأثر أجواء البلاد بحالة من عدم الاستقرار من يوم الخميس و حتى يوم السبت المقبل (من 9 إلى 11 يناير 2020م) نتيجة امتداد منخفض جوي على المنطقة حيث تتزايد كميات السحب تدريجياً مع فرص لهطول أمطار متفرقة متفاوتة الشدة قد تكون رعدية أحياناً على بعض المناطق. 
وذكرت الأرصاد أنه من مساء يوم الجمعة(10 يناير 2020م) ستشهد البلاد هبوب رياح شمالية غربية نشطة إلى قوية السرعة مع هبات تتجاوز 35 عقدة أحياناً داخل البحر مما يؤدي إلى ارتفاع الأمواج لأكثر من 10 قدم، وأوصت بتجنب ارتياد البحر نظراً للتقلبات الجوية المتوقعة من يوم الخميس (9 يناير 2020م) ويستمر التحذير البحري حتى يوم الثلاثاء (14 يناير 2020م).
كما يصاحب الرياح الشمالية أجواء باردة خاصة ساعات الليل والصباح الباكر، حيث من المتوقع أن تنخفض درجات الحرارة بشكل ملحوظ لتصل الصغرى إلى أقل من عشر درجات مئوية في بعض المناطق الجنوبية للبلاد لأول مرة خلال هذا الموسم، وتدعو إدارة الأرصاد الجوية الجميع إلى متابعة آخر مستجدات الحالة الجوية عبر حساباتها الرسمية بمواقع التواصل الاجتماعي.