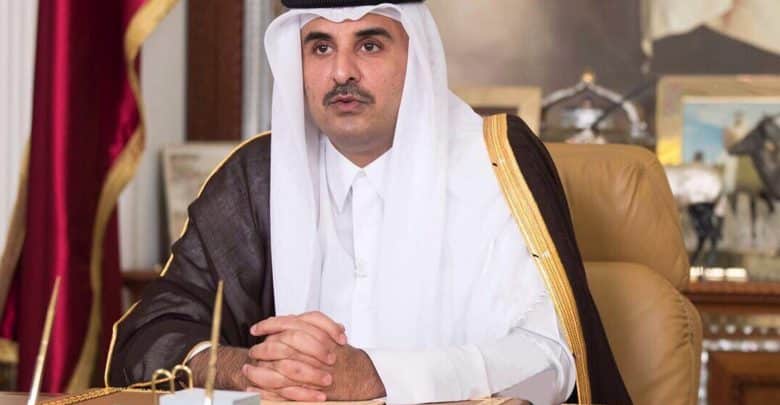 صاحب السمو يجري اتصالا هاتفيا مع الرئيس الروسي
QNA
Doha: The Amir HH Sheikh Tamim bin Hamad Al -Thani held a telephone conversation today with HE President Vladimir Putin of the friendly Russian Federation.
During the phone call, they discussed a number of regional and international issues of common concern, especially the latest developments in the region, including Libya, and ways to calm down and reduce tension in order to establish security and regional and international peace.
The close relations between the two friendly countries and means to boost them were also reviewed during the phone conversation. (QNA)
تلقى حضرة صاحب السمو الشيخ تميم بن حمد آل ثاني أمير البلاد المفدى، اتصالاً هاتفياً أمس من فخامة الرئيس فلاديمير بوتن رئيس روسيا الاتحادية الصديقة.
جرى خلال الاتصال مناقشة عدد من القضايا الإقليمية والدولية ذات الاهتمام المشترك، لا سيما آخر التطورات في المنطقة والمستجدات في ليبيا، والسبل الكفيلة بالتهدئة، وخفض التوتر من أجل استتباب الأمن والسلم الإقليمي والدولي.
كما جرى خلال الاتصال استعراض العلاقات الثنائية الوطيدة بين البلدين الصديقين، وسبل دعمها وتعزيزها.