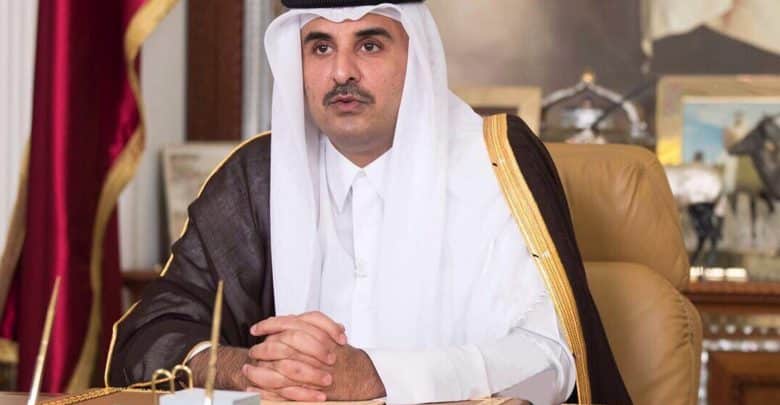 👮‍♂️ Government
Amir discusses with Rouhani and Johnson ways to de-escalate tensions in the region
صاحب السمو يبحث مع روحاني وجونسون تهدئة الأوضاع بالمنطقة
His Highness the Amir Sheikh Tamim bin Hamad al-Thani held a telephone conversation with Iranian President Dr Hassan Rouhani Thursday. They discussed the latest developments in the region and ways to de-escalate tensions for the security, peace and stability regionally and internationally. They also discussed the close bilateral relations between Qatar and Iran, and ways to support and enhance them.
Amir H H Sheikh Tamim bin Hamad Al Thani held yesterday a conversation via phone with UK Prime Minister H E Boris Johnson.
The call focused on reviewing developments in the region, following events in Iraq, and discussed ways to maintain peace and stability.
The call also focused on bilateral relations and the means to enhance them.
يواصل حضرة صاحب السمو الشيخ تميم بن حمد آل ثاني أمير البلاد المفدى، جهوده ومساعيه لتهدئة الأوضاع المتوترة بالمنطقة، حيث أجرى سموه اتصالاً هاتفياً مساء أمس، بفخامة الرئيس الدكتور حسن روحاني رئيس إيران. وجرى خلال الاتصال مناقشة آخر تطورات الأوضاع في المنطقة، والسبل الكفيلة بالتهدئة. كما أجرى سموه، اتصالاً هاتفياً أمس مع دولة السيد بوريس جونسون رئيس الوزراء بالمملكة المتحدة الصديقة. وتم خلال الاتصال استعراض أبرز المستجدات في المنطقة.