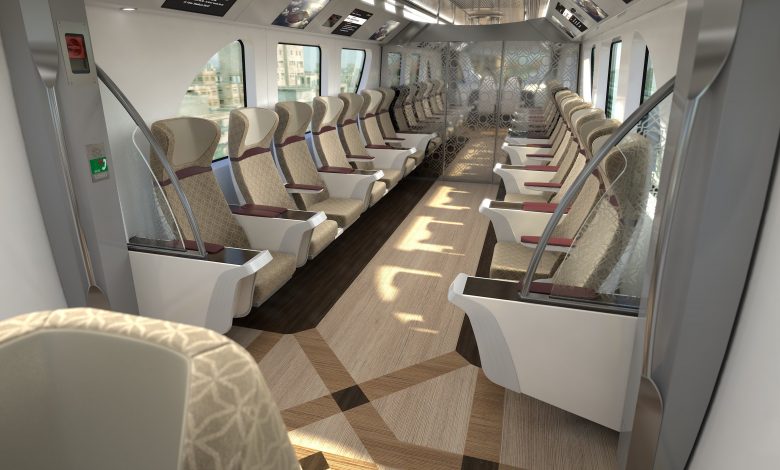 جميع خطوط مترو الدوحة مفتوحة للجمهور
Doha: Doha Metro's Green Line started for the public today (December 10). The line extends from Al Mansoura to Al Riffa (Mall of Qatar). This completes the pilot operation of all Doha Metro lines.
Doha Metro also starts its service for Hamad International Airport station and for Katara, Qatar University and Lusail on the Red line.
The Green Line, which runs across east to west of Doha, includes 11 stations namely: Al Mansoura, Msheireb, Al Bidda, The White Palace, Hamad Hospital, Al Messila, Al Rayyan Al Qadeem, Al Shaqab, Qatar National Library, Education City and Al Riffa (Mall of Qatar).
Operation timings for the Green Line will be the same as those for the Red and Gold Lines – Saturday through Thursday from 06:00 to 23:00. Friday will be from 14:00 to 23:00
Shoppers heading to Mall of Qatar can take the Green Line and get down at the Al Riffa station and walk into the mall.
Doha Metro users can switch between the Red Line, Gold Line and Green line at Musheireb Station.
To cover a wider range and serve more neighborhoods and areas adjacent to the stations, new routes will be allocated to the Metro Link service, which is a shuttle bus service to transport passengers from neighboring areas to and from the metro stations.
الدوحة: افتتح الخط الأخضر لمترو الدوحة للجمهور اليوم (10 ديسمبر). يمتد الخط من المنصورة إلى الرفاع (مول قطر). هذا يكمل التشغيل التجريبي لجميع خطوط مترو الدوحة.
يبدأ مترو الدوحة خدماته لمحطة مطار حمد الدولي ولكتارا وجامعة قطر ولوسيل على الخط الأحمر.
يشمل الخط الأخضر ، الذي يمتد عبر الشرق إلى الغرب من الدوحة ، 11 محطة هي: المنصورة ، مشيرب ، البدع ، القصر الأبيض ، مستشفى حمد ، المسيلة ، الريان القديم ، الشقب ، مكتبة قطر الوطنية ، المدينة التعليمية و الرفاع (مول قطر).
ستكون مواعيد تشغيل الخط الأخضر هي نفسها الخاصة بالخطوط الحمراء والذهبية – من السبت إلى الخميس من الساعة 6:00 إلى الساعة 23:00. الجمعة من الساعة 14:00 حتى 23:00
يمكن للمتسوقين المتجهين إلى مول قطر أخذ الخط الأخضر والنزول في محطة الرفاع والمشي في المركز التجاري.
يمكن لمستخدمي مترو الدوحة التبديل بين الخط الأحمر والخط الذهبي والخط الأخضر في محطة مشيرب.
لتغطية مجموعة أوسع وخدمة المزيد من الأحياء والمناطق المجاورة للمحطات ، سيتم تخصيص طرق جديدة لخدمة مترو لينك ، وهي خدمة حافلات مكوكية لنقل الركاب من المناطق المجاورة من وإلى محطات المترو.
Our network is now open! pic.twitter.com/N5ITxo7Prf

— Doha Metro & Lusail Tram (@metrotram_qa) December 10, 2019