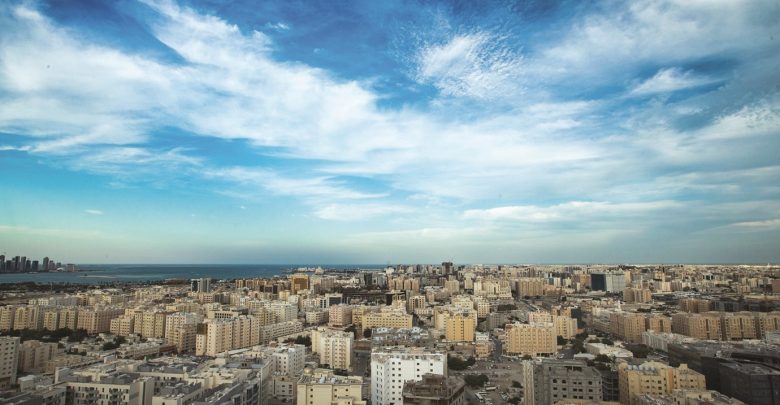 👮‍♂️ Government
Meteorologists warn of thunderstorms and strong winds in today's weather
«الأرصاد» تحذر من أمطار رعدية ورياح قوية في طقس اليوم
The Meteorological Department warned of expected thunderstorms in some areas of the coast accompanied by strong winds, and thunderstorms expected accompanied by strong winds and high waves in the sea. On some areas with dust sometimes raised on the coast .. At sea the weather is partly cloudy to cloudy with a chance of sporadic rain that may sometimes be thunderstorm.
The wind on the coast will be southeasterly to northeasterly at speeds ranging from 8 knots to 18 knots up to 30 knots on some areas with thunderstorms. Thunderstorm.
Horizontal visibility ranges from 4 to 8 kilometers, decreasing to 2 kilometers or less on some areas with thunderstorms.
The height of the wave on the coast ranges between one foot and 3 feet rise to 5 feet with thunderstorm .. In the sea between two feet and 4 feet, rising to 9 feet with thunderstorm.
The maximum temperature expected in Doha is 30 ° C.
حذرت إدارة الأرصاد الجوية من أمطار رعدية متوقعة على بعض مناطق الساحل مصحوبة برياح قوية، ومن أمطار رعدية متوقعة تصاحبها رياح قوية وأمواج عالية في البحر.. وتوقعت أن يكون الطقس حتى السادسة مساء اليوم، غائما جزئيا إلى غائم أحيانا مع فرصة لأمطار متفرقة قد تكون رعدية على بعض المناطق مع غبار مثار أحيانا على الساحل.. وفي البحر يكون الطقس غائما جزئيا إلى غائم مع فرصة لأمطار متفرقة قد تكون رعدية أحيانا.
وتكون الرياح على الساحل جنوبية شرقية إلى شمالية شرقية بسرعة تتراوح بين 8 عقد و18 عقدة تصل إلى 30 عقدة على بعض المناطق مع الأمطار الرعدية.. وفي البحر تكون الرياح جنوبية شرقية إلى شرقية بسرعة تتراوح بين 10 عقد و18 عقدة مع هبات تصل الى 28 عقدة مع الأمطار الرعدية.
ويتراوح مدى الرؤية الأفقية بين 4 و8 كيلومترات، ينخفض إلى كيلومترين أو أقل على بعض المناطق مع الأمطار الرعدية.
ويتراوح ارتفاع الموج على الساحل بين قدم واحدة و3 أقدام يرتفع إلى 5 أقدام مع الأمطار الرعدية.. وفي البحر بين قدمين و4 أقدام، يرتفع الى 9 أقدام مع الأمطار الرعدية.
أقصى درجة حرارة متوقعة في الدوحة 30 درجة مئوية.