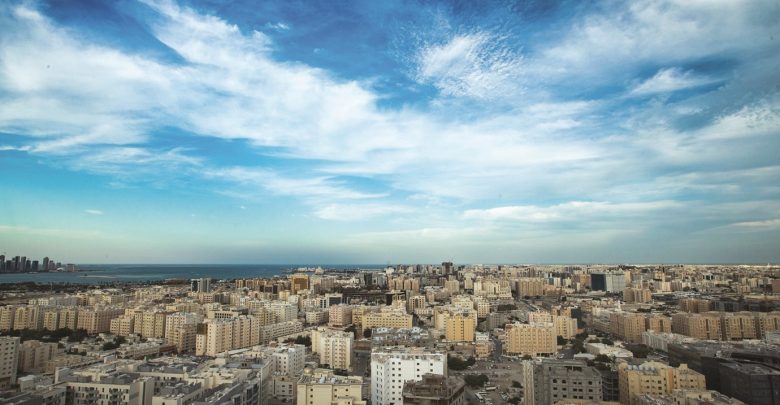 طقس حار وغائم متوقع اليوم
QNA
Doha: Weather inshore until 6 pm on Tuesday will be misty at places at first, becoming relatively hot daytime with scattered clouds and chance of rain at places at by afternoon, the Department of Meteorology said in its daily weather report.
Offshore, it will be misty at first, becoming scattered clouds with a weak chance of light rain at times, report added.
Wind inshore will be mainly northwesterly to northeasterly 05 to 15 knot.
Offshore, it will be mainly northeasterly to southeasterly 03 to 13 knot, gusting to 17 knot at first.
Visibility will be 4 to 8/3 kilometers or less at some places by early morning.
Sea state inshore will be 1 to 2 feet rises to 3 feet at times. Offshore, it will be 2 to 4 feet, rises to 5 feet at first.
The maximum temperature in Doha to be expected around 34°C.
قنا
الدوحة (رويترز) – قالت ادارة الارصاد الجوية في تقريرها اليومي للطقس ان الطقس على الشاطئ حتى الساعة السادسة مساء يوم الثلاثاء سيكون ضبابي في بعض الاماكن في البداية ليصبح الجو حارا نسبيا مع غيوم متفرقة وفرصة امطار في الاماكن بعد الظهر.
أضاف التقرير أنه سيكون من الضبابي في البداية أن تصبح غيومًا متفرقة مع احتمال ضعيف في هطول أمطار خفيفة في بعض الأحيان.
الرياح البحرية ستكون في الغالب شمالية غربية إلى شمالية شرقية 05 إلى 15 عقدة.
في الخارج ، سيكون من الشمال الشرقي إلى الجنوب الشرقي من 03 إلى 13 عقدة ، ويصل إلى 17 عقدة في البداية.
ستكون الرؤية من 4 إلى 8/3 كيلومترات أو أقل في بعض الأماكن بحلول الصباح الباكر.
سيكون ارتفاع الموج في شاطئ البحر من قدم إلى ارتفاعين إلى 3 أقدام في بعض الأحيان. في الخارج ، سيكون من 2 إلى 4 أقدام ، يرتفع إلى 5 أقدام في البداية.
أقصى درجة حرارة في الدوحة يتوقع أن تكون 34 درجة مئوية.