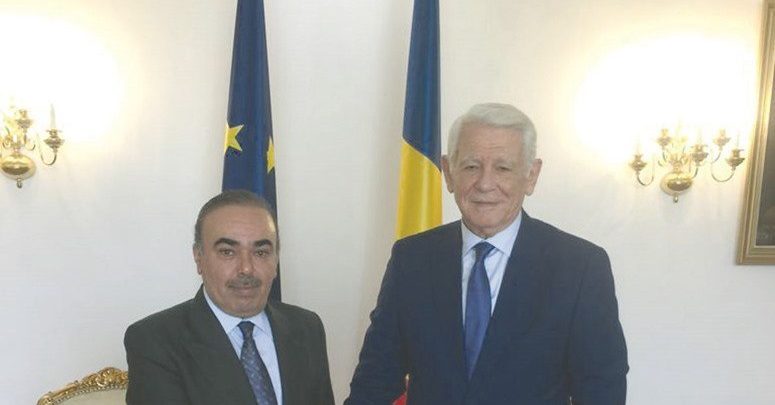 وزير الخارجية الروماني يستعرض علاقات التعاون مع سفير قطر
Romanian Foreign Affairs Minister, Teodor Melescanu, met with Ambassador of the State of Qatar to Romania, H E Abdullah bin Nasser Al Humaidi. Discussions during the meeting dealt with bilateral relations and issues of common interest.
اجتمع سعادة السيد تيودور ميليشكانو وزير الخارجية الروماني، مع سعادة السيد عبدالله بن ناصر الحميدي سفير دولة قطر لدى رومانيا.
جرى خلال الاجتماع استعراض علاقات التعاون الثنائي، بالإضافة إلى المواضيع ذات الاهتمام المشترك.