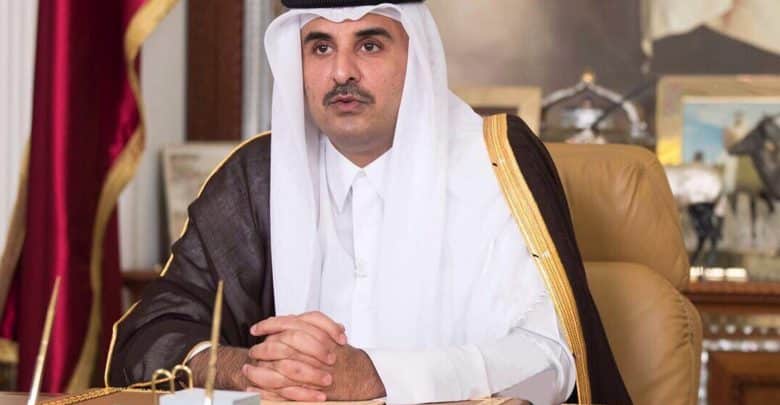 صاحب السمو يهنئ رئيس الوزراء البريطاني المنتخب
QNA
Doha: Amir H H Sheikh Tamim bin Hamad Al-Thani sent a cable of congratulations today to Boris Johnson on the occasion of his election as Prime Minister of the United Kingdom, wishing him success in his duties.
Deputy Amir H H Sheikh Abdullah bin Hamad Al-Thani and Prime Minister and Interior Minister H E Sheikh Abdullah bin Nasser bin Khalifa Al-Thani also send cables of congratulations to Johnson.
بعث حضرة صاحب السمو الشيخ تميم بن حمد آل ثاني أمير البلاد المفدى، ببرقية تهنئة إلى دولة السيد بوريس جونسون، بمناسبة انتخابه رئيسا للوزراء بالمملكة المتحدة الصديقة، متمنيا له التوفيق في أداء مهامه.