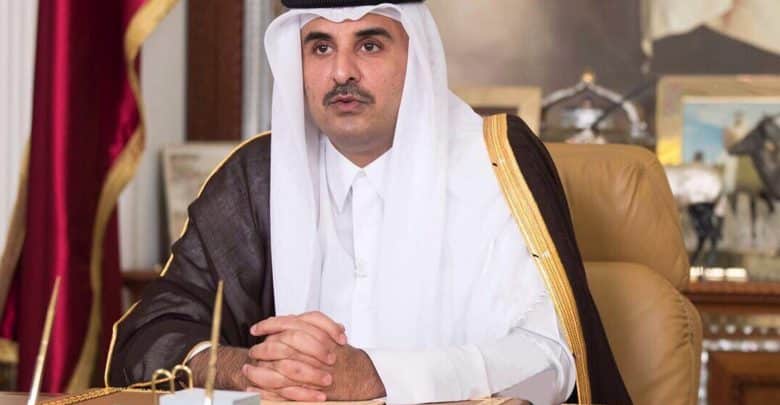 سمو الأمير يعزي الرئيس السريلانكي
QNA
Doha: The Amir HH Sheikh Tamim bin Hamad Al-Thani sent Sunday a cable of condolences to HE President of the Democratic Socialist Republic of Sri Lanka Maithripala Sirisena on the victims of explosions that targeted churches and hotels in Sri Lanka, wishing the injured a speedy recovery. His Highness expressed strong condemnation of the horrific crime, stressing the State of Qatar's firm rejection of violence and terrorism regardless of the motives or reasons.
بعث حضرة صاحب السمو الشيخ تميم بن حمد آل ثاني أمير البلاد المفدى، ببرقية إلى فخامة الرئيس مايتريبالا سيريسينا رئيس جمهورية سريلانكا الديمقراطية الاشتراكية، ضمنها خالص تعازيه ومواساته في ضحايا التفجيرات التي استهدفت كنائس وفنادق في سريلانكا، متمنياً سموه الشفاء العاجل للمصابين، معربا سموه عن إدانته الشديدة لهذه الجريمة البشعة، ومؤكدا موقف دولة قطر الثابت من رفض العنف والإرهاب مهما كانت الدوافع والأسباب.